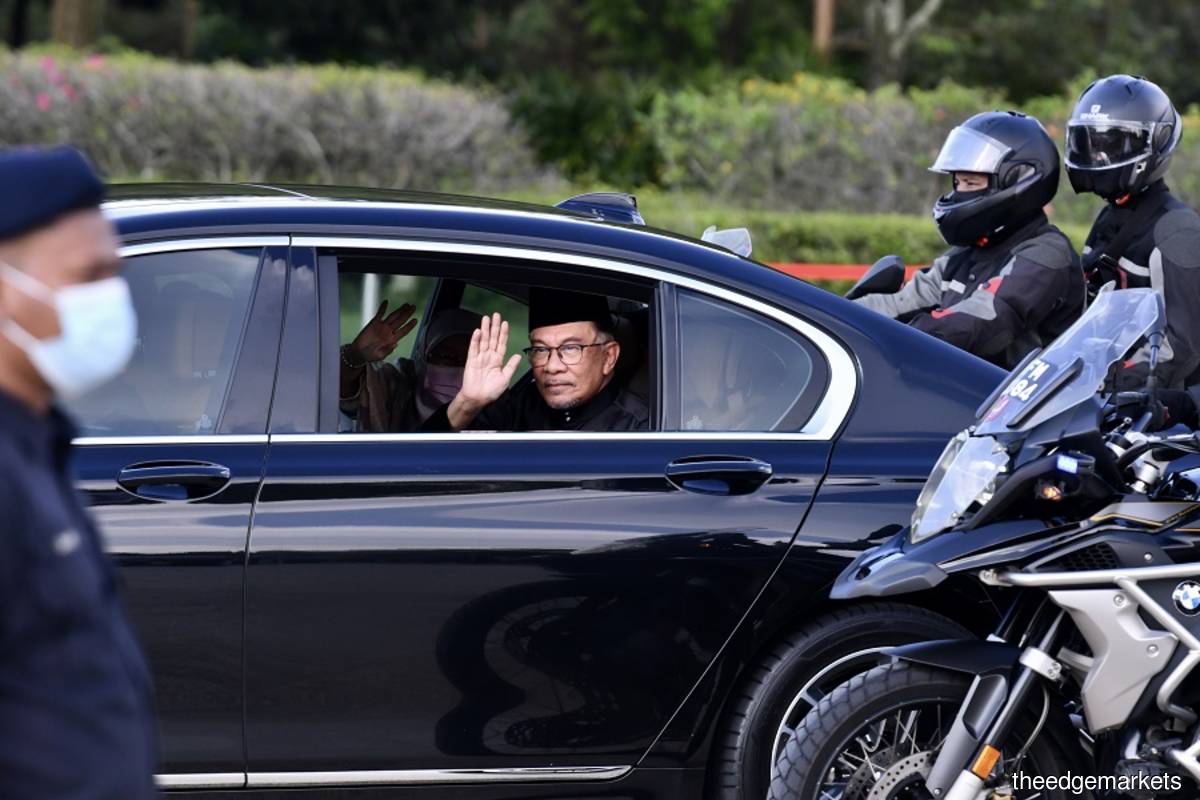 LIKE it or not, Datuk Seri Anwar Ibrahim is a risk-taker par excellence.
Despite the fact that there is no constitutional requirement dictating him in presenting any votes of confidence (VOC) in Parliament, he is still willing to play with fire.
In any functioning and advanced democracy, the Anwar's move is a common phenomenon. After all, therein lies the authentic parliamentary democracy. But not so in a fragile democracy such as ours. 
The Anwar's move has startled many including his friends in Pakatan [Harapan]. As I pointed out earlier, Anwar is, without doubt, a real risk-taker — a necessary character trait which defines his unique brand of leadership. 
Truth be told, I am equally at a loss for words as to why Anwar opts to embark on such a risk-taking exercise. 
I can only play a guessing game. I reckon that Anwar is very serious and determined to save our beloved nation, especially our economy. Be that as it may, he refuses to be unduly haunted by unnecessary impediments such as the unceasing dispute of his legitimacy as a lawful prime minister. 
Hence the idea of having his legitimacy officially tested via VOC in Parliament once and for all.
Historically speaking, VOC was duly carried out by the late Tun Hussein Onn — our third prime minister. Hence, as far as VOC in Malaysia in concerned, it is not without precedence. 
Nevertheless, we have to draw a line of demarcation between these two VOCs. Relatively speaking,Tun Hussein's VOC was not risky at all, as he garnered a two third majority in Parliament at the material time.
Anwar, on the contrary, is not enjoying such a luxury. Thus, his willingness to be exposed to the peril by subscribing to the real parliamentary democracy is highly commendable.
Tan Sri Muhyiddin Yassin and Datuk Seri Ismail Sabri, who managed to helm Malaysia via a dubious route, were not willing to have their legitimacies tested in Parliament at any time.
Muhyiddin even resorted to an emergency, hence any attempt to question his legitimacy in Parliament could not be carried out. Parliament was unduly suspended then. 
Media reported that Perikatan Nasional (PN) has decided to act as a constructive Opposition by assuming a role of check and balance. A good gesture.
It is hoped that PN would be faithful to its promise and be ready to walk the talk. It is submitted that being a responsible Opposition front, PN ought to set aside its desires of ousting the present unity government via any means. 
If PN is truly serious in championing the people's interest and maintaining political stability, it needs to support the VOC by brokering an agreement with the government via a confidence and supply (CSA) mechanism.
It is high time for politicians in Malaysia to abandon their personal interests for the sake of the nation. National interest ought to trump party's interest. 
Mohamed Hanipa Maidin
Former MP for Sepang
28/11/2022
The views expressed are those of the author and do not necessarily reflect those of the publisher.