This article first appeared in The Edge Malaysia Weekly, on August 12, 2019 - August 18, 2019.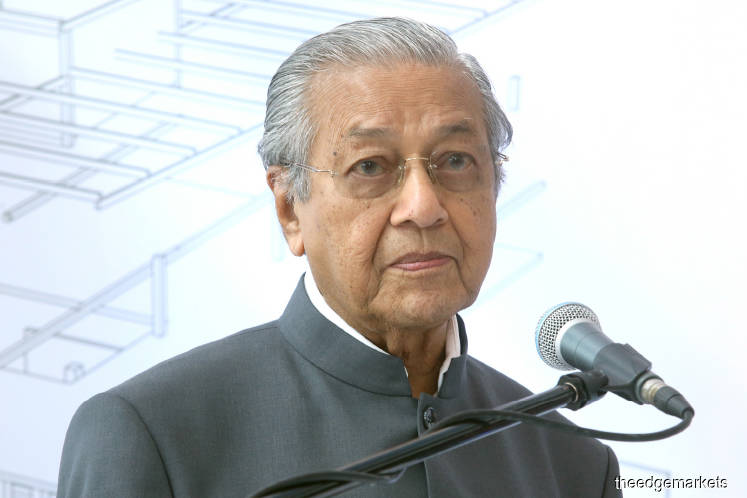 WHEN Abim, the Muslim Youth Movement of Malaysia, joined Bersih, the Coalition for Clean and Fair Elections, in calling for the prime minister to put in place a clear transition plan for Datuk Seri Anwar Ibrahim to take over, a number of political analysts and commentators said the move was quite expected.
Anwar was, after all, a co-founder of the movement, they said. Indeed, Anwar made his mark as Abim's second president.
Apart from Abim, says Dr Oh Ei Sun, senior fellow at the Singapore Institute of International Affairs, the other NGOs that joined in making the call to Tun Dr Mahathir Mohamad "came of age during the difficult years of Reformasi".
As Oh sees it, that was the time when events "pitted an underdog Anwar against a Goliath Mahathir". Therefore "it is not surprising that they sided more with Anwar in urging Mahathir to hand over the reins as the so-called pre-electoral pact allegedly stipulated".
Perhaps Oh is right in perceiving that the NGOs were siding with Anwar. But then it is also a fact that quite a number of the 14 NGOs that joined Bersih 2.0 and Abim in sending an open letter to Mahathir are known to be non-partisan civil society organisations.
Pro-Anwar or otherwise, the 14 NGOs plus Bersih 2.0 and Abim had sent their letter not only to Mahathir but the Pakatan Harapan leadership as well because they feel "the current feud in PKR is causing concern among both our citizens and the international community as it has the potential to break up the coalition and cast our nation into political disarray".
Incidentally, the letter was released after some quarters within the PH coalition — together with the opposition, namely PAS — urged Mahathir to stay on as PM for a full term.
As we know, Mahathir has always said he would keep his promise to abide by the succession plan drawn up by PH prior to the 14th general election. This was that he would make way for Anwar, although the exact date for the handover was never formalised.
However according to Oh, "if one sets his heart on it, there are a thousand and one ways to wriggle out of an agreement, including making the other party to the promise somehow ineligible to enjoy the fruit of the promise when push comes to shove."
I maintain, as I have written previously, that PH should have decided on the actual date of the power transfer from day one, that is, when the succession plan was being drawn up.
They did not do that and so we are in this current state of political uncertainty. Hence, the open request for the prime minister to come up with a clear time frame, which many feel is needed for political stability in the country.
"Well, either a clearly defined succession plan or an unambiguous declaration of no succession plan would be nice," says Oh. "But the nature of politics in this country is feudalistic disguised as democratic, engendering many power struggles behind the scenes."
However, as Malaysiakini columnist Francis Paul Siah sees it, when Malaysians went to the polls on May 9 last year, "they not only voted for Mahathir to be prime minister for two years, they also voted for Anwar to succeed Mahathir as PM. This is the people's verdict".
Writing for the news portal, Siah, who now heads the Movement for Change, Sarawak, says "to politicians in Harapan who are bent on reneging on the people's decision just be forewarned not to play with the people's mandate".
Obviously, to Siah, a handover date is important as "Pakatan Harapan needs time to prepare for a transition and the successor also could do with more time for some soul searching, notably in selecting the best Cabinet."
Datuk A Kadir Jasin, a veteran journalist and the special media adviser to the prime minister, has an interesting take on the current goings-on.
He posted on Facebook a snapshot of The Star's report on Bersih and the NGOs telling the prime minster to set a clear transition plan for Anwar and wrote: "History has the tendency to repeat itself. This is beginning to look like the remake of 1997/98. Just like the remake of The Lion King. Hakunamatata."
Well, we all know what happened in 1997/98, or we can always Google to learn about what took place back then. Perhaps that will help us to understand what Kadir is driving at by saying a 1997/98 remake is about to happen. Or is it already in progress?
Anyway, a close friend told me in jest that we would not be seeing the things we are seeing now "had Datuk Seri Wan Azizah Ismail accepted the Agong's offer to be PM when Pakatan Harapan won GE14 last year".
He was referring to reports that the then Yang di-Pertuan Agong Sultan Muhammad V made the offer to Wan Azizah as she was PKR president and her party's symbol was used by all parties in PH during the election.
Wan Azizah declined and was quoted as saying "we held on to our promise that Tun Dr Mahathir Mohamad would become prime minister and I would be his deputy".
I told my friend that had Wan Azizah accepted the offer, we would have seen a different set of problems. I was about to list out what the problems might be when my friend stopped me and said "Relax lah bro, I am only joking lah".