This article first appeared in Forum, The Edge Malaysia Weekly, on November 16, 2020 - November 22, 2020.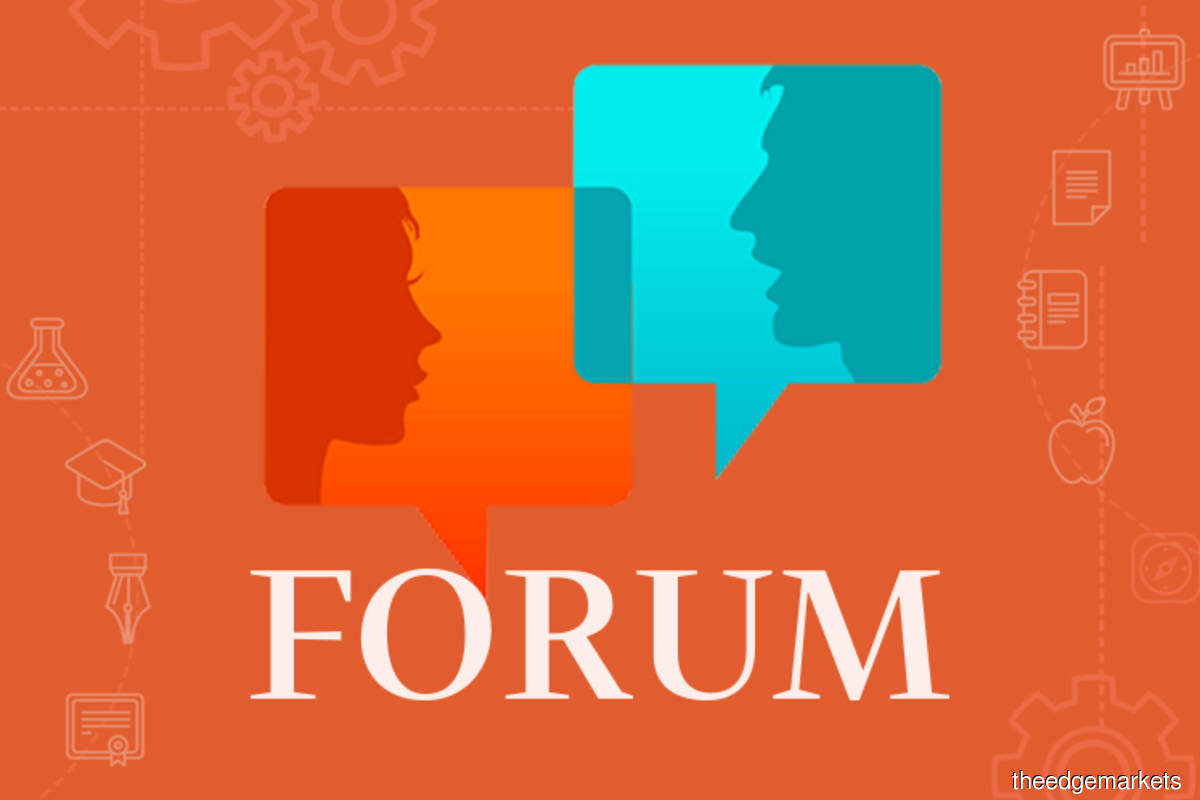 The economic impact of Covid-19 and steps taken to support businesses and individuals through the pandemic form the core of Budget 2021. Overall, the continuation and extension of a number of measures announced in the Prihatin and Penjana packages remain key in ensuring the well-being of the rakyat by retaining employees and creating new jobs. At the same time, a number of targeted initiatives focused on encouraging investments and entrepreneurship are needed to rebuild and bolster the economy.
The pandemic has taught us many lessons: the two that certainly feature prominently are the accelerated pace of digitalisation and the need to balance growth with the broader sustainability agenda. It is heartening to note that Budget 2021 has not forgotten the need to drive sustainable development, with environmental, social and governance (ESG) measures and technological innovation featuring strongly again among the many initiatives. While these are not entirely new and have been mentioned in previous budgets, building on what is in place is crucial, as these would be the key pillars driving the recovery of the economy.
Stimulating growth, anchored on sustainability
As at 2019, RM473 billion of Malaysia's exports were to developed economies which could impose higher ESG standards on their imports in the future, thus leaving the country very vulnerable to changing mindsets of global investors and purchasers towards ESG policies. In the light of the recent media focus on some of Malaysia's major exports, it is timely to push the sustainability agenda forward, and cultivate corporate behaviour in embedding sustainability practices within their strategies and operations across the public and private sectors.
ESG considerations are often under-recognised by Malaysian corporates, owing to the misconception that ESG initiatives are more of an obligation (hence a cost that should be minimised), instead of a value driver as demonstrated by developed economies. In fact, given the demand by major institutional investors for more disclosure on sustainability issues such as climate risks, the government's call for a greater commitment towards sustainability is eminently practical and carries social and financial value.
Covid-19 has no doubt brought sustainability initiatives to the forefront. The ESG agenda underpins many of Budget 2021's initiatives, both to develop the local supply chain and businesses, and attract high-value investments.
For the first time ever, Budget 2021 announced initiatives consistent with the United Nations' (UN) 17 Sustainable Development Goals. In addition to extending the existing income tax exemption for the Sustainable and Responsible Investment (SRI) green sukuk grant to all types of sukuk and bonds until 2025, and continuing the Green Technology Financing Scheme 3.0 till 2022, the government will now issue its first Sustainability Bond for environmental and social initiatives.
SRI financing has achieved exponential growth over the past few years, its primary contributors being the developed nations and China. Malaysia's move to issue SRI bonds is timely, in view of the increasing focus on sustainability by institutional investors, on top of the underlying goal of driving the nation's growth through sustainability initiatives.
Encouraging technological innovation and development
The pandemic has certainly been an impetus in promoting digitalisation. We see how digital businesses and organisations that place less reliance on physical presence and manual labour are weathering the storm better than less digitally equipped companies.
The government has long since recognised the need to shape the economy and workforce into one that is digital-ready, and well positioned to address the needs of the future. The extension of existing tax incentives for high-tech sectors comes as no surprise, including the announcement of an investment of RM1 billion in developing the aerospace and electronics sectors.
The allocated fund is likely to be channelled into various initiatives, following previous investments made under the Aerospace Industry Blueprint 2030. Key to the development of high-tech sectors would be co-funding of R&D initiatives, partnerships with educational institutions to produce industry-ready graduates, and nurturing local companies to become part of the broader global supply chain.
Given the financial challenges faced by companies globally, encouraging new investments could be difficult, and Budget 2021 seeks also to provide support in this area through the announcement of loan guarantees up to RM3 billion for highly skilled industries such as aerospace and oil and gas under the extended Danajamin Prihatin Guarantee Scheme, with improved terms and conditions.
This would, to a certain extent, serve to address challenges in obtaining financing for riskier, capital-intensive projects as we seek to develop strong ecosystems in these areas that will enable us to compete globally.
Financing for SMEs and new ventures
To keep up with the increasingly volatile business landscape, encouraging entrepreneurship will help identify new ideas and develop these into real opportunities for Malaysians to do business and carve out a name for the nation globally. With lower barriers to entry enabled by technology, a Malaysian techpreneur with a groundbreaking idea for an app would be able to market the solution across the globe.
As a way to assist smaller businesses to enter the market through alternative financing, Malaysia was the first Asean country to introduce a framework to regulate equity crowdfunding (ECF) in 2015. This was followed by the introduction of a peer-to-peer (P2P) regulatory framework in 2016.
As a country, we have made good progress in reaping the returns on these investments, achieving a combined funding under the ECF and P2P platforms exceeding RM900 million as at the middle of this year. Budget 2021 further bolsters P2P and ECF initiatives by offering matching grants for investments made by operators, and tax exemptions of up to 50% of the investment amount, capped at RM50,000.
Upskilling and reskilling talent
It would be incomplete if we left education and the broader reskilling and upskilling agenda out of the debate. This is especially in view of the increasing competition posed by more attractive economies for low-skilled jobs, and the value proposition offered by Singapore as a more strategic location for high-salaried workers.
Consistent workforce upskilling and reskilling is needed amid the shift to a digital future. The allocation of fresh funds for graduates to pursue professional certifications as well as continued efforts by Malaysia Digital Economy Corporation to transition the existing workforce to one that is fit for the future, augurs well in driving this transformation.
The way forward
Driving growth with an emphasis on sustainability as well as a digitally transformed economy will place us on a stronger footing moving ahead. Budget 2021 is not only about easing the economic strain from the Covid-19 pandemic. As the largest budget ever crafted, it also lays the foundation for broader economic recovery with an emphasis on enhancing our competitiveness as a rising Asian economy.
---
Jagdev Singh is PwC Malaysia tax leader