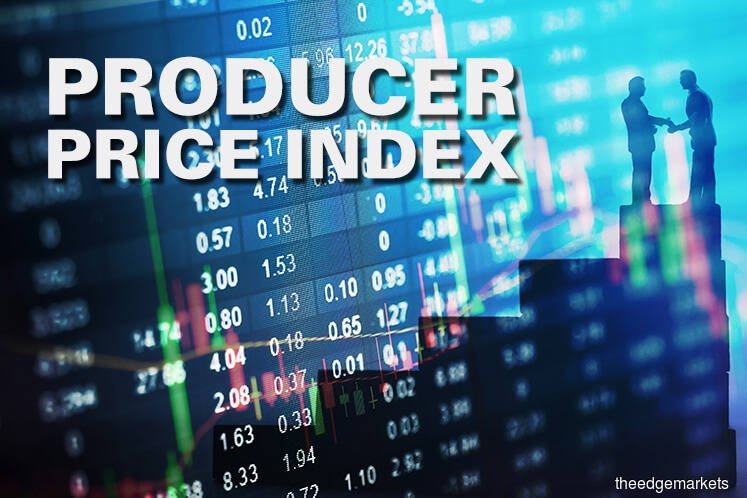 KUALA LUMPUR (June 30): The Producer Price Index (PPI) for local production, which measures the costs of goods at the factory gate, decreased 5.5% year-on-year (y-o-y) in May 2020, marking the third consecutive month that the index had remained in the negative territory.
Of the 1,063 items listed under the PPI, 42.9% recorded price increases in May 2020 compared with May 2019, while 49.9% had declined and 7.2% were unchanged, said the Department of Statistic Malaysia (DOSM) today.
In a virtual press conference to announce the PPI for May 2020, chief statistician Datuk Seri Dr Mohd Uzir Mahidin said the decrease in the overall index was driven by the decline in the Mining index (-52.7%), following the slump in global commodity prices, namely crude oil and natural gas.
He added that the decline in the Water (-1.%),  Manufacturing (-0.8%) and Electricity and Gas Supply (-0.2%) indices also affected the index's performance.
Conversely, the Agriculture, Forestry and Fishing index edged up by 5.5%.
"Meanwhile, PPI for local production for January-May 2020 registered a decrease of 1.8% y-o-y," he said.
He said during the period, the Mining index rose by 16.6%, which helped to offset the fall in four other indices, namely Agriculture, Forestry and Fishing (-4.5%), Manufacturing (-0.8%), Electricity and Gas Supply (-0.3%) and Water Supply (-0.3%).
"This was the first positive in the Mining index after it declined for four consecutive months since January 2020," he added.
On another note, the PPI for local production by stage of processing in May 2020 for Crude Materials for Further Processing, as well as Intermediate Materials, Supplies and Components decreased 26.6% y-o-y and 0.9% y-o-y, respectively, while Finished Goods rose 0.2%.