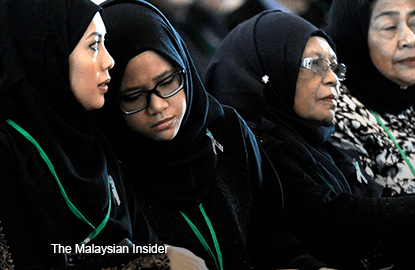 (July 16): On the eve of the first anniversary of the downing of Malaysia Airlines flight MH17 over the Ukraine, a report to be released later today points to pro-Russian rebels as being responsible for shooting down the Boeing 777-200, says CNN today.
Citing sources, CNN online said a BUK missile – a Russian surface-to-air missile – was launched from a village in Russian rebel-controlled territory and hit the jet with 298 passengers and crew members on board.
MH17 was flying en route from Amsterdam to Kuala Lumpur when it went down in the Donetsk area of Ukraine.
On Sunday, Prime Minister Datuk Seri Najib Razak said the criminal investigation into the downing of MH17 was expected to continue until year-end. – The Malaysian Insider
MORE TO COME