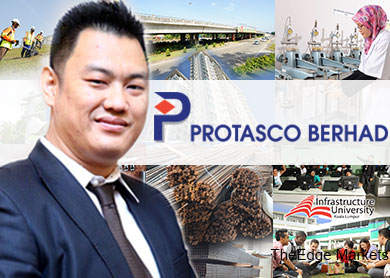 KUALA LUMPUR (Oct 28): Protasco Bhd's (Protasco) managing director, Datuk Seri Chong Ket Pen has issued a statement to deny allegations in a legal suit started by Kingdom Seekers Venture Sdn Bhd, a firm controlled by Tey Por Yee.
"Clearly, this new proceedings amounts to nothing more than an attempt to smear and tarnish my reputation, apart from seeking to divert attention away from the earlier on-ongoing legal proceedings filed by Protasco Bhd against Tey and others," Chong said in a joint press statement.
Chong added that he has appointed solicitors to "vigorously defend" the suit against the civil suit and will lodge a police report in respect of those allegations.
Tey and the management of Protasco have been embroiled in a feud.
Last month, Protasco sued Tey and Ook Kock Aun for breach of their fiduciary duties as the company's non-executive directors for failing to disclose their interest in a US$22 million transaction.
Protasco drew more blood after it announced two days ago that an extraordinary general meeting will be held to remove Tey and Ooi from the board of Protasco with immediate effect, a demand from two of its substantial shareholders.
The two substantial shareholders are UOBM Nominees (Tempatan) Sdn Bhd and Tan Heng Kui who collectively hold 10.51% equity interest in Protasco.
Tey has now retaliated with a civil suit of his own against six board members of RS Maha Niaga Sdn Bhd to recover RM10 million to Protasco, a company Tey alleged that it is owned by Protasco's senior management.
Tey also alleged that the RM10 million was a "financial gain" which Chong benefited from two contracts.
Protasco said in a press statement that it will investigate Tey's allegations as information supporting the allegation was "never furnished to the company".