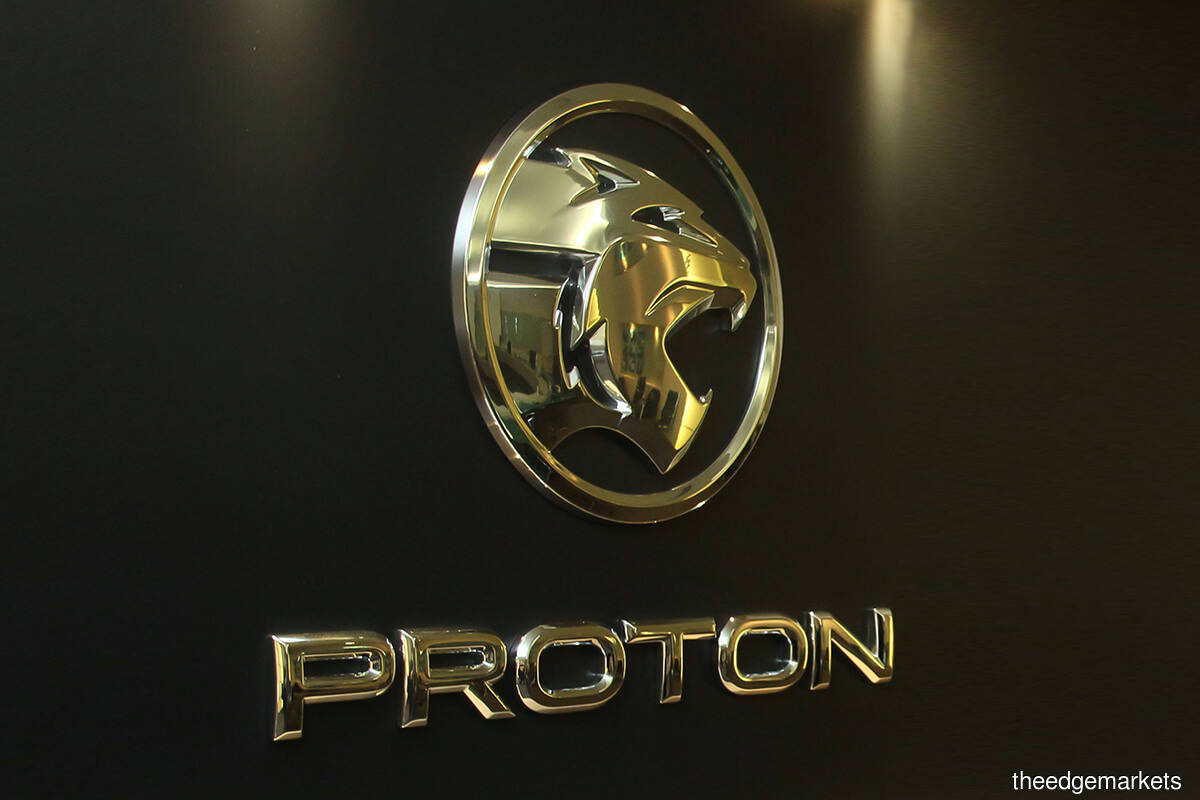 TANJUNG MALIM (July 5): Proton Holdings Bhd said on Tuesday the Malaysian national carmaker's new engine assembly line here is capable of producing 180,000 units of the three-cylinder 1.5 turbo gasoline direct injection (TGDI) engines a year for local and export markets.
According to Proton, the 1.5 TGDI engine will be initially used in the Proton X70 model before being included in the Proton X50 and other newer car models by Proton.
In a statement issued to reporters visiting the engine assembly line, Proton, which is a 50.1%-owned subsidiary of DRB-HICOM Bhd, said this is the first time the 1.5 TGDI engines are assembled outside of China.
"Located in Proton Tanjung Malim's engine and powertrain facility, the assembly line covers an area of 18,000 sq m and has a current maximum capacity of 180,000 engines when running on three shifts.
"The project is also part of the RM1.8 billion earmarked by Proton to upgrade its facilities at Tanjung Malim," Proton said.
China-based Zhejiang Geely Holding Group Co Ltd owns the remaining 49.9% stake in Proton.
Proton deputy chief executive officer Roslan Abdullah said in the statement that Proton's new engine assembly line showcases the company's commitment to keeping its promises to its stakeholders.
"When the agreement was made to partner with Geely in 2017, one of our commitments was to invest in Malaysia's automotive industry both financially and through the introduction of new high technology components.
"The new assembly line does this while also giving Proton an avenue to attract and develop young talents who will help drive the automotive industry and the company into the future," Roslan said.
According to Proton's statement, the new engine assembly line has been operational since April 2022.
Proton said the 1.5 TGDI engine and its variants have been used in over 750,000 vehicles sold globally.
Roslan said: "Quality is the main priority at our new engine assembly line. We know we need to show Malaysians that Proton is capable of building reliable high-quality products, so we have left nothing to chance.
"Aside from the quality monitoring measures deployed on the assembly line, we also work closely with our counterparts at Geely to troubleshoot issues and share best practices in our efforts to produce a world-class engine," he said.
Roslan also fielded reporters' questions during the visit to the new engine assembly line here.
He said the production of the 1.5 TGDI engine is related to Proton's sales target and that the new engine assembly line's 180,000-unit-a-year capacity will be achievable in the next two to three years.
"Our target [market] for this engine is not only for Malaysia, but also for the export market. Currently we have exported to markets such as Pakistan, Kenya and South Africa as well as several other countries that we are discussing," he said.
Reporters also asked Roslan about supply chain issues for the production of the 1.5 TGDI engine.
According to Roslan, there have been no supply chain issues for the production of the car engine as Proton has just begun mass production for the engine and that the new engine assembly line is currently at the stage of ramping up ouput volume.
"All of our vendors that we appoint are very highly capable towards ensuring a guaranteed supply [of components] to Proton," he said.
At Bursa Malaysia on Tuesday, DRB-HICOM's share price closed unchanged at RM1.15 for a market value of about RM2.22 billion.
Diversified group DRB-HICOM has 1.93 billion outstanding shares.