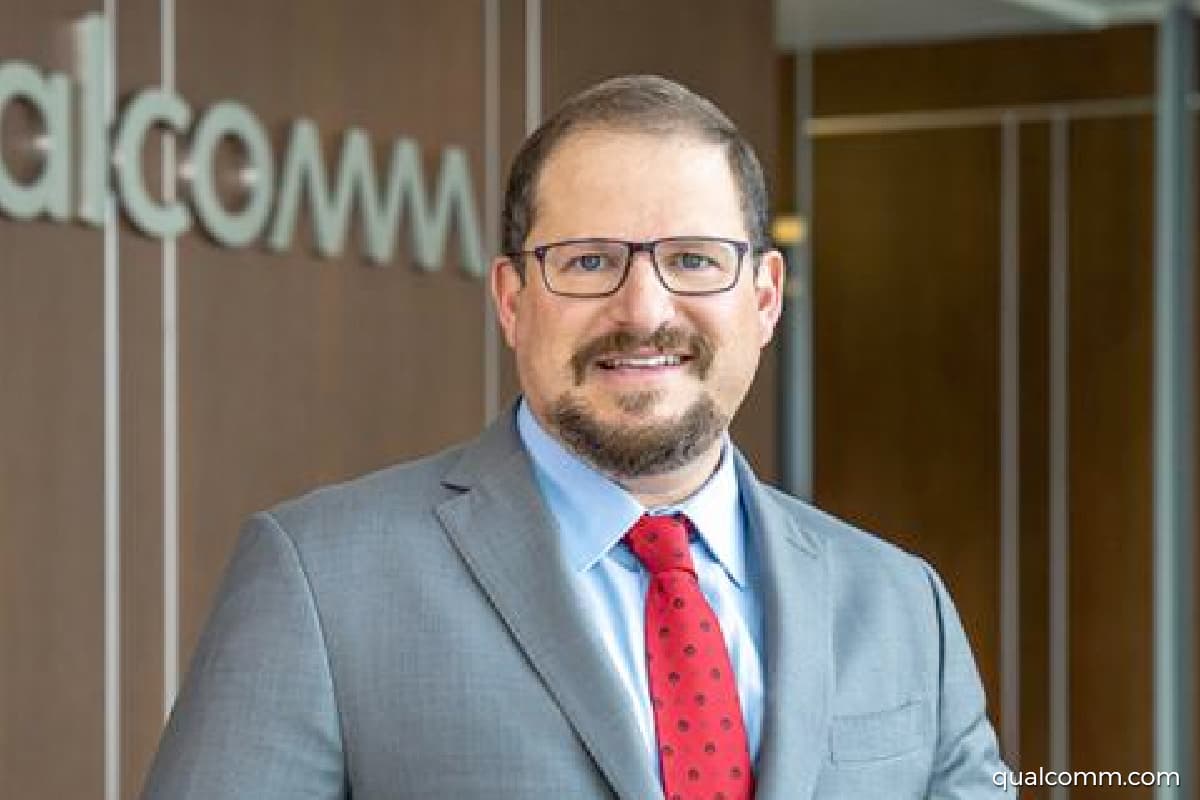 KUALA LUMPUR (Nov 19): The Semiconductor Industry Association (SIA) has elected Qualcomm Incorporated president and CEO Cristiano Amon as its 2022 chair.
In a statement on its website on Thursday (Nov 18), SIA said that Silicon Labs president Matt Johnson was elected SIA vice chair.
SIA represents 98% of the U.S. semiconductor industry by revenue and nearly two-thirds of non-U.S. chip firms.
SIA president and CEO John Neuffer said Amon's strong background in engineering and deep knowledge of the industry make him an ideal champion for the association's priorities, both in Washington and in capitals around the world.
Amon began his Qualcomm career in 1995 as an engineer.
Prior to becoming CEO, Amon served as president of Qualcomm.
In that role, he steered development of a leading and differentiated product roadmap, spearheaded Qualcomm's 5G strategy – as well as its acceleration and global roll out – and drove the expansion and diversification of the business to serve multiple industries.
Additionally, he oversaw the execution of M&A to augment Qualcomm's capabilities and accelerate growth in key areas, including RF Front End, Connectivity, and Networking.
Previously, Amon led Qualcomm's semiconductor business as president of QCT.
Prior to Qualcomm, Amon served as chief technical officer for Vésper, a wireless operator in Brazil, and held leadership positions at NEC, Ericsson and Velocom.
Amon said this is one of the most critical times for the industry as semiconductors become absolutely essential to America's economic strength, national security, and global technology leadership.
"I'm eager to continue to work alongside my colleagues on key policy priorities to strengthen this important and strategic sector," he said.