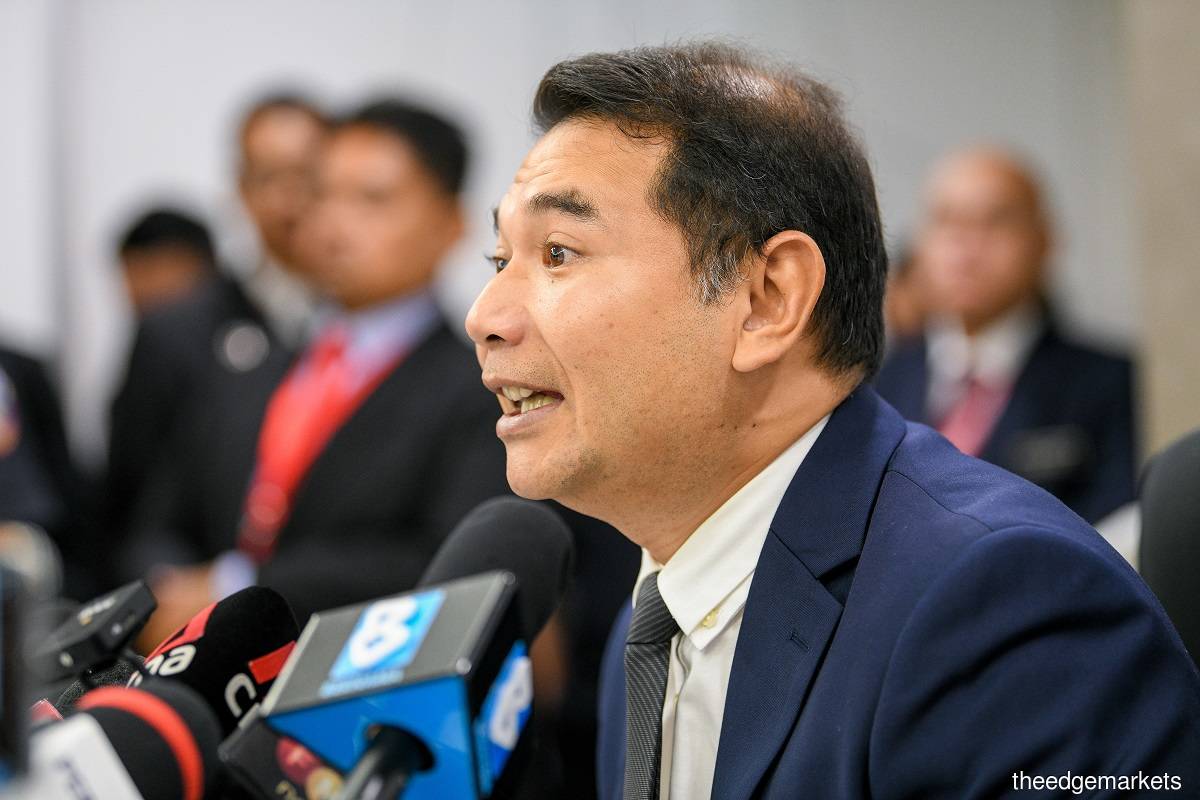 PUTRAJAYA (Dec 5): Newly appointed Ministery of Economy Mohd Rafizi Ramli said on Monday (Dec 5) that the unity Government's Budget 2023 will be tabled earliest in January next year.
"The Government will table the emoluments budget in the next sitting, and then the full Budget will be tabled maybe in a matter of one to two months after that," Rafizi said at a brief press conference at Menara Prisma, which houses the Economic Planning Unit.
The 15th Parliament sitting is to commence with the Dewan Rakat convening for a two-day sitting on Dec 19 and 20 for the tabling of the emoluments budget, the swearing-in ceremony of Members of Parliament, the election of deputy Dewan Rakyat Speakers, as well as a vote of confidence on the prime minister.
Previously, Budget 2023 was tabled on Oct 7 by then finance minister Tengku Datuk Seri Zafrul Tengku Abdul Aziz with a total allocation of RM372.3 billion, but Parliament was dissolved three days later to make way for the 15th general election (GE15).
Post GE15, Zafrul has now been appointed as the international trade and industry minister, while Prime Minister Datuk Seri Anwar Ibrahim has taken over the portfolio of the minister of finance.
Read also:
Rafizi says Anwar is finance minister to prevent infighting
Rafizi: M'sia on course with EPU's plan of pushing economy out of middle-income trap