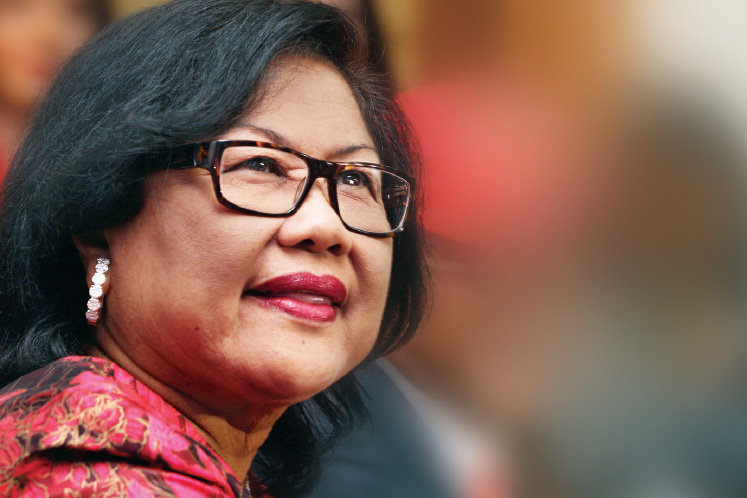 KUALA LUMPUR: The rakyat should give the Pakatan Harapan Government more time to prove itself before assessing its successes, says former International Trade and Industry Minister Tan Sri Rafidah Aziz.
"We are in a state of flux where we haven't finished a term yet we have a lot [of hiccups] to deal with. Give the Government the five years it deserves. Don't try to evaluate it after just two years. There is still a lot more to be done," said Rafidah, who is now chairman of AirAsia X Bhd.
As the Government works to formulate better policy, the rakyat should also practise better social values and reject political practices that are contrary to the people's shared vision of unity for the country.
"Please reject any extremism, or anything [political] that smells of race and religion and creed. If you don't then the country will suffer.
"People use religion so much as a political pawn that they lose sight of the reality now. There's no reason for us to be divisive due to religion. It's really crazy. I come from an upbringing where we don't identify on race or religion. Why can't we nurture this back in society, especially among the young. Our value system has changed," she said.
Race and religion, she said, cannot be allowed to be exploited and used to dominate political platforms to suit certain political agendaa or personal aims. "[They should] not be allowed to create divisiveness and create factions amongst us," she said.
Rafidah was speaking at a dinner themed "Improving Socio-Economic Growth in Malaysia" that was hosted by law firm, Lee Hishammuddin Allen & Gledhill.
The country, Rafidah went on to say, clearly seeks leadership that puts country and people first.
"Our problem lies with too many people being in charge and not doing what they should do, including those who want to be a leader...[leaders] should be people elected because of their qualities, not [by] forcing a vacancy," she said, but she did not name anyone.
"I have no political ambitions now, but I'm just reminding people to not 'berebut' (fight) to be a leader. Not everyone needs to be at the wheel. Some can help on the side," she said.
During her speech at the event, Rafidah also spoke about the need for better policy formulation with more honest reporting of socio-economic issues.
She said this is especially important given that Malaysia is becoming more connected, and there being geo-political implications that could adversely affect the country's development.
"My favourite example of a statistic is this — two apples plus two apples do not make four apples. One might be ruined, it might have worms. That leaves us with three edible apples.
"So you have to be real when you present the facts, or if you say there is growth. People will want to see how much growth can translate to actual income. That's what matters to them," she said.