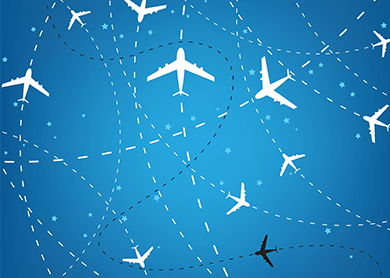 (June 1): The Russian government digitally altered photos to implicate the Ukrainian military in the shooting down of Malaysia Airlines flight MH17, according to a new report by independent analysis group Bellingcat.
The report, cited by ABC News, said that the satellite images provided by Russia's defence ministry in the aftermath of MH17 had been doctored to give the impression that they were taken in the days surrounding the crash.
However, the images which purportedly showed BUK missile launchers belonging to Ukraine's military near Donetsk, had actually been taken earlier, in the first half of June.
Bellingcat said that the images also showed signs of being Photoshopped to cover up the fact that they had been taken before the crash.
"These claims, representing the majority of information publicly presented by the Russian government since the downing of flight MH17, are a clear attempt by the Russian government to deceive the public, global community, and the families of the flight MH17 victims," the group was quoted as saying in the report.
Flight MH17 was en route from Amsterdam to Kuala Lumpur when it was shot down over eastern Ukraine on July 17, 2014. All 298 passengers and crew members on board the Malaysia Airlines jetliner – the majority of them Dutch – died.
Kiev and the West have claimed that the airliner was shot down in the conflict-torn area by separatist fighters using a BUK surface-to-air missile supplied by Russia. Moscow denies the charges, pointing the finger at Kiev.
However, Bellingcat's founder Eliot Higgins has maintained that Russia is responsible for shooting down MH17. In a documentary aired last month by Australia's 60 Minutes, the British investigator said that he and his team had matched the backgrounds of images provided by Russia's military to actual locations on Google Maps.
The technique, which is known as "geo-tagging", allowed them to trace the path of a BUK surface-to-air missile from Russia's 53rd Air Defence Brigade base in Kursk to the crash site near Hrabrove in Ukraine.
After the crash, it was filmed driving back to the base with one missile missing.
"We could compare elements in the photo to elements in the photo of the missile launch being transported to separatists a few hours before MH17 was shot down," Higgins was quoted as saying in a report by The Mirror.
"The power lines and even the tree branches in the photos matched.
"I'm absolutely positive it came from Russia."
Kiev in February signed a shaky peace deal with separatists in its troubled rebel-held east, where months of fighting have left more than 6,000 people dead.
The Netherlands has been tasked with leading the investigation into the cause of the crash. An official inquiry is expected to publish its findings this summer. – The Malaysian Insider