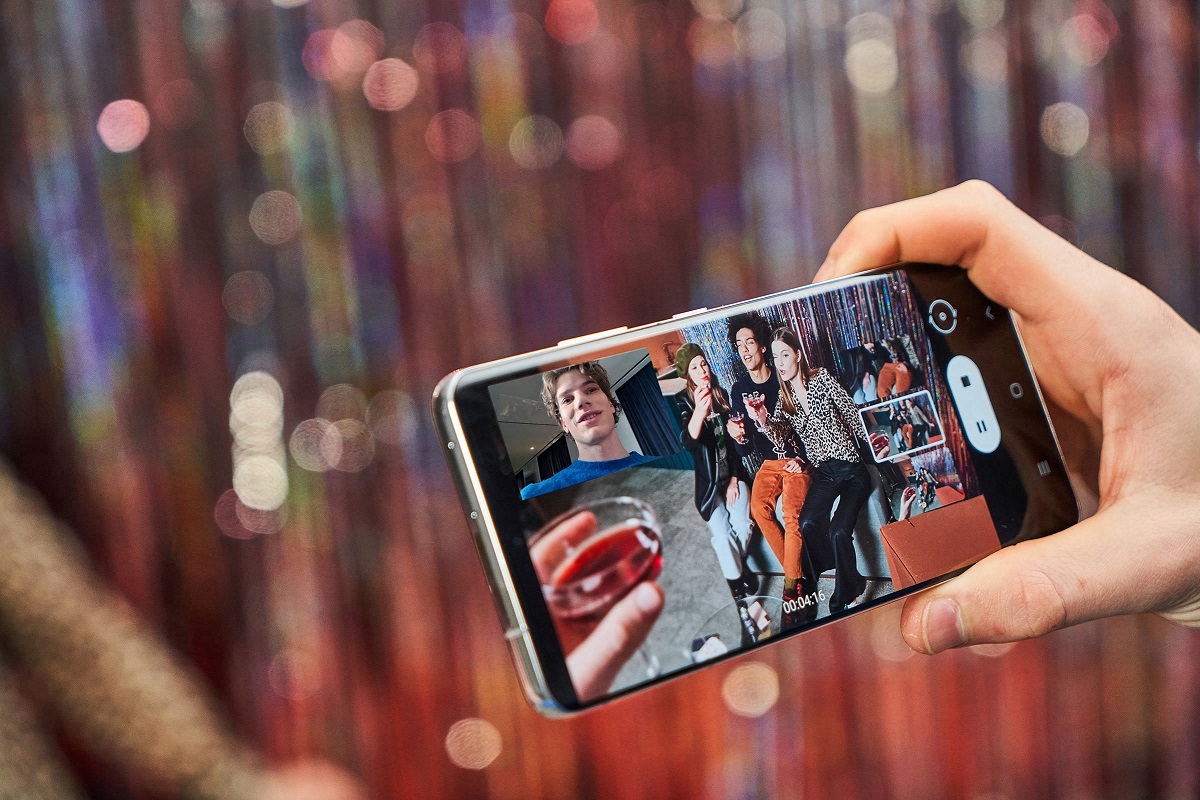 KUALA LUMPUR (Jan 25): With more smartphones and electronic doodads being released every year, innovation has seemed to plateau as game-changing tech has given way to incremental changes. New devices lack the breathtaking impact the flagship models first had, and it is not as if consumers are constantly sitting on their wallets waiting for the next technological breakthrough. But one brand did stake its success on creating new markets and end up dominating them — Samsung Electronics.
If how a smartphone looks now accounts for about half a consumer's purchase decision, one only needs to retrace the design language of Samsung's flagship, the Galaxy S series. And we are not only referring to the steel frame that the machine nestles within, but also the seamless interaction between the screen and the ingenuity under the hood. Samsung thus far has made sure that it gets most of that experience right with the launch of its most premium and intelligent device yet, the Galaxy S21 Ultra 5G.
The appetite for smartphones with jumbo screens has grown bigger over the years as people prefer to have one device instead of both a phone and a tablet. Sporting a curved 6.8in QHD+ Dynamic AMOLED display, the S21 Ultra is massive but still a tad smaller than its predecessor S20 Ultra that was positively gigantic and less pocketable.
It will be a cinch to tell the two models apart, now that Samsung has refined the S21 Ultra with a bold new design called Contour Cut Camera housing. Instead of placing the rear cameras in a rectangular island, they are now part of a bump that extends all the way to the phone's back that wraps around the edges. Samsung fans have mocked the whopper of a camera bump on the S20 Ultra but this new uninterrupted design flow on the S21 Ultra was a slick solution that blends seamlessly to the phone's aluminium railings. It seems like the phone designers got the memo after all.
Samsung does not subscribe to the notion of form follows function, preferring instead to coalesce both qualities. The S21 Ultra is quite a beauty, with brains to match too. You no longer need to decide between an adaptive 120Hz refresh rate and a Quad HD+ display — on the S21 Ultra, you can get as low as 10Hz and as high as 120Hz, making strolling through feeds super smooth without draining your battery life. The edge-to-edge screen, which doubles as an excellent supersizecamera viewfinder, makes the bezel and the 40MP front camera that hides behind a tiny punch-hole almost non-existent. And if you are one to fuss over the smearing of fingerprints on your device, the S21 Ultra's matte glass back does a decent job of hiding them.
Samsung's top-of-the-line device also comes with the good news of being the first in the S series you can use the Wacom-powered S Pen, which is synonymous with the Note series. But here comes the bad news: It is sold separately, and there is no dedicated silo to tuck the stylus into the body of the phone. However, there is a folio case, offered as a bundle with the S21 Ultra, that includes a slit to store the S Pen on the side. We have tried scribbling, drawing and annotating on the S21 Ultra with a S Pen from another Note or Tab device. And we are happy to report that they work just like a scrawnier version of a magician's wand for all your multitasking needs, albeit without the Bluetooth shortcuts.
Samsung seemed to have upped its specs sheet over the years by flaunting bigger digits — a 108MP pro sensor to capture 12-bit HDR photos with 64 times richer colour, 4K at 60fps across all lenses, 100x Space Zoom as well as not one, but two 10MP telephoto lenses. But these bells and whistles do not ring hollow. In fact, the autofocus issue that dogged the S20 Ultra launch has been ironed out with the addition of laser-assisted sensor in the S21 Ultra.
I drove up an almost pitch-dark hill on a balmy evening to take some faraway KL skyline shots, half expecting the photography results to be dulled out when zoomed into. But the improved Night Mode, coupled with AI deep learning and 12MP Nona-binning at work, helped to reduce noise and yield an image that was dramatically brighter. However, being able to tell the skyscrapers distinctly apart and capture the pulsing lights of cars shuttling on the streetsis a separate discussion altogether.
Call it a gimmick but the S21 Ultra may have slightly lived up to the Space Zoom hype that headlined the S20 Ultra last year. With an improved telephoto setup that features 10x optical zoom, photos still showed no shift in colours and contrast despite lacking in definition. But if you are expecting to shoot at 100x freehand with no trace of graininess, you are going to be sorely disappointed. To be fair, shooting with such extreme zoom without a tripod while demanding clarity is a task set up to fail, which is why Samsung has implemented the Zoom Lock software feature to minimise shaking and jittering.
Performance-wise, the S21 Ultra with 5,000mAh battery did not seem to crumble under energy-hogging programmes or intense tasks like video editing or gaming. The phone lasted a satisfactory total of 18 hours, with time split between using social media apps, emailing, listening to Spotify, reading The Edge online, gaming for three hours non-stop and taking silly videos of my dog.
Since everyone is walking around with a mini computer in their pockets, the base-level 256GB internal storage with 12GB RAM is quite sufficient for the regular user since the zippy processor already ensures a faster and more efficient delivery. Avid shutterbugs who do not intend to pay for cloud storage can max out the internal storage with the 512GB variant that has 16GB RAM.
So, should you get the S21 Ultra after all?
Samsung is no stranger to criticism (especially after a combustible incident) but it has made the learning curve to grasp its powerful features conspicuously easier with each phone release. The intuitive interface facilitates your ways of using a phablet, while giving a glimpse of the phone of tomorrow. Indeed, the S21 Ultra comes with caveats like the missing wall plug or microSD card slot, but the phone makes up for them with a powerful Android system and epic camera zooms you cannot get with other mainstream rivals. For cheaper options minus the luxe trimmings, there are always the newly launched S21 and S21 Plus to be considered.
Although one is paying through the nose for such first-rate features, the noticeable pleasure in size and performance of the S21 Ultra is more than just getting extra legroom in coach. For Samsung, it is a business class ticket with amenities that will hopefully see you through a long-haul journey.
The Samsung Galaxy S21 Ultra 5G is retailing at RM5,299 for 256GB, and RM5,899 for 512GB. Available in Phantom Black and Phantom Silver.
Unboxing the Galaxy S21 Ultra