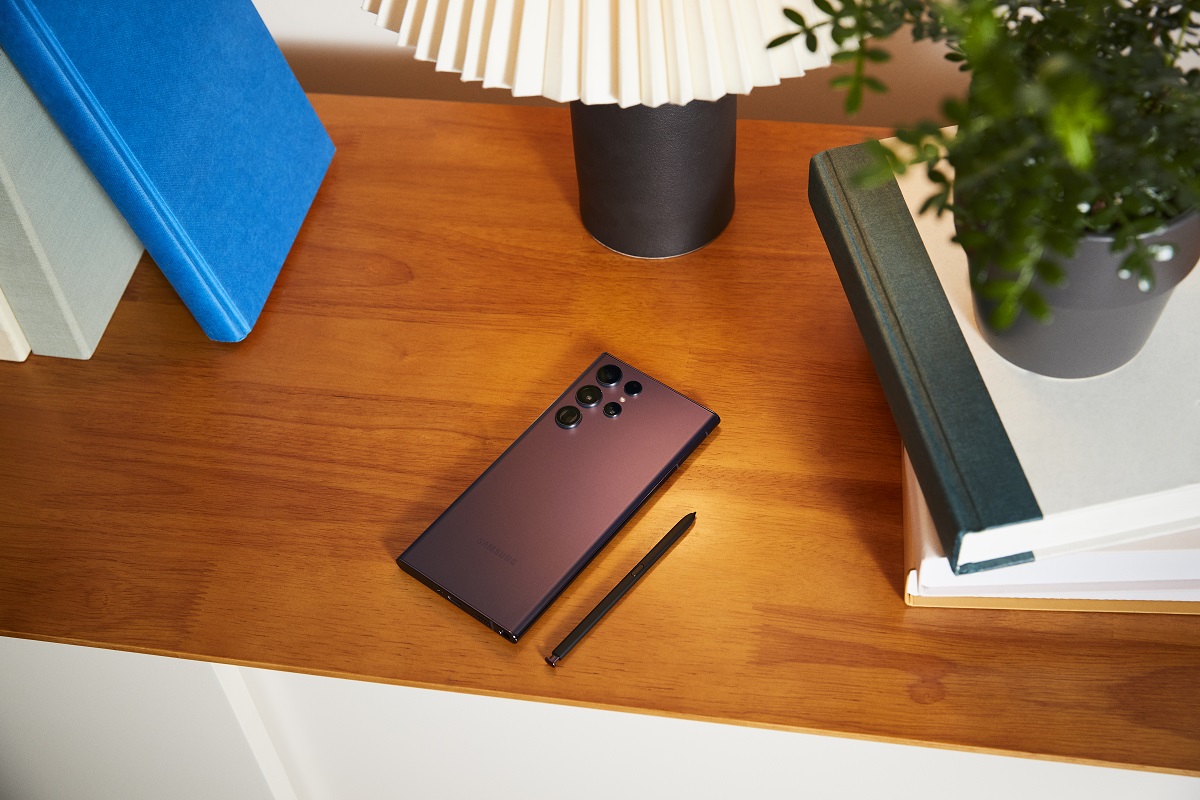 (March 1): Good news to fans and users of the Galaxy Note — as the new Galaxy S22 Ultra is finally here! Yes, there are plenty of comments out there about why this should be called the Note, but this review is not to debate about this.
For non-followers, Samsung's Note series was hailed for its innovation when it was first introduced back in 2011. Not only did it stand out because of it's notebook-like shape, but it brought back the integrated stylus to a mobile device (Samsung calls it the S-Pen) in a no-nonsense form that provides both versatility and productivity on a mobile device. The iterations that followed every year after introduced further improvement in its usability, which built a strong base of loyal followers for the series.
It's not a bad thing for Samsung to release its latest offering, a Note-like device, under the S series as it means followers can get to enjoy Samsung's latest technologies under its flagship series — instead of waiting for the traditional launch in the second half of the year.
The second half of the year is now dedicated to a different Samsung innovation, its foldable device. The early adopters that we know of are loving that, and you can read about a colleague's review of the Galaxy Z Fold2 here.
A familiar shape that makes sense
The Galaxy S22 Ultra is in a familiar shape, albeit slightly shorter but wider, compared to its predecessor, the Galaxy S21 Ultra. It maintains the 5,000mAh battery size, with an upgrade to the latest mobile chipset and the S-Pen integrated into the design. Despite that, there is no penalty for the upgrade as it is still a 6.8" phone.
In contrast, while the S21 Ultra introduced S-Pen compatibility, it doesn't come integrated with the device as you would need to purchase the S-Pen separately. You would also need to purchase the right phone case in order to house it.
So if you have the S21 Ultra and want the full function of the S-Pen like how it would work in the Note series with Bluetooth connectivity, you would need to fork out more for an S-Pen Pro. And while using the S-Pen on the S21 Ultra has the impressive low latency that provides an improved writing experience on the screen, the usage is not as fluid when compared to those under the Note series.
Improved usability and productivity 
Further improvement in the latency speed of the S-Pen to 2.8 milliseconds from nine milliseconds in the S21 Ultra makes scribbling or writing on the S22 Ultra's screen even more fluid.
The S22 Ultra also introduces a new screen with improved operational smoothness, as it optimises the refresh rate up to 120Hz from 1Hz depending on usage, and cranks up the brightness to as much as 1,750 nits, 250 nits more than the S21 Ultra — whose 1,500 nits are already impressive — providing uninterrupted clear viewing and smooth writing even under direct sunlight.
Battery life has not left me wanting for more in my past week's heavy use — which included occasional video streaming and gaming on top of a heavy flow of work-related communications each day — as I only needed to plug the device in to charge at night. 
In terms of the viewing screen, you will find that the S22 Ultra provides a marginally wider view than the S21 Ultra.
And using productivity tools like virtual calls under the S22 Ultra is more pleasant than I expected. For those who are always out and about, and who have to attend video calls on the go, getting the S22 Ultra Standing Cover will be a definite plus.
Camera
I am no camera or image expert, but I feel that the S21 Ultra's camera is already top-notch, with a 108-pixel space zoom. 
While the S22 Ultra isn't a great leap in terms of paper specifications, I was able to take great shots under low light condition, an improvement Samsung brags as "Nightography". The portrait mode is equally impressive in processing details of the object or person in focus under such condition.
If you're an enthusiast, there is a new optional camera app called Expert RAW that offers similar functions as the Pro mode in the main camera app, where you can adjust the image on exposure, white balance and focus controls. Expert RAW allows you to save multi-frame DNG RAW files with an extra-wide dynamic range that allows more latitude in photo editing.
So, the bottom line is ...
Should you get the Galaxy S22 Ultra? The answer isn't a straight forward one.
If you're after a device that is easier to handle in terms of size, then the Samsung Galaxy S22 or S22+ would be the alternate devices to consider.
But if you're looking for a device in a familiar shape, in a flagship with the latest chipset and technology baked in, and an unrivalled productivity level, coupled with Samsung's commitment to providing four years of software upgrades, then this should be on top of your list.