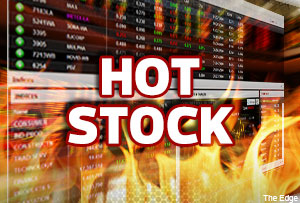 KUALA LUMPUR (Nov 27): SapuraKencana Petroleum Bhd fell 4.33% as the company was expected to be excluded from the Shariah-compliant list due to be released by the Securities Commission tomorrow.
SapuraKencana also fell amid lower crude oil prices ahead of the Organisation of the Petroleum Exporting Countries' (OPEC) decision today on whether member nations would cut output.
Reuters reported that Brent crude fell to a four-year low under $76.30 a barrel on Thursday as it became increasingly unlikely that OPEC would cut output to support prices during a meeting in Austria.
Expectations for OPEC to decide to cut output on Thursday are low after Gulf producers Saudi Arabia, Kuwait, Qatar and the United Arab Emirates said they had reached a consensus on oil output policies. Sources said those countries agreed not to press ahead with output cuts.
In Malaysia, SapuraKencana was traded at RM3.09 at 3:48pm, down 14 sen or 4.33%  with some 20.5 million shares done.
SapuraKencana was the eighth most-active stock on the exchange. For comparison, the FBM KLCI 13.4 or 0.73%.
Another actively-traded oil and gas-related stock was KNM Group Bhd. The stock fell 1.5 sen or 2.5% to 57.5 sen with some 36 million shares done.
"Since SapuraKencana may no longer be considered a Shariah-compliant stock, Shariah-compliant funds may be trimming their stakes in the company ahead of the release of the list tomorrow," he said.
In a note dated November 18 this year, Maybank Investment Bank Bhd said seven stocks could be excluded from the list.
The list includes SapuraKencana, IOI Corp Bhd, Shell Refining Co (Federation of Malaya) Bhd, Perdana Petroleum Bhd, IFCA MSC Bhd, Chemical Co of Malaysia Bhd and CLIQ Energy Bhd.
Meanwhile, the analyst said the decline in oil prices had also impacted SapuraKencana's share price today.
He said it is likely that OPEC members will not cut oil output after its meeting.
"The consensus is that OPEC will not be cutting oil output, as a cut to reduce output to below 30 million barrels per day may be too much," he said.