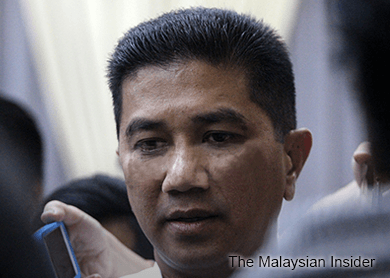 KUALA LUMPUR (Jan 27): The Selangor government remained committed to implementing local council elections, said the state menteri besar (MB), despite it being a problematic topic among opposition coalition Pakatan Rakyat.
But, MB Mohamed Azmin Ali said the matter will need to be discussed further at the PR leadership council to see if its implementation was able to resolve any problems faced.
"We will definitely need to go back to council. We are committed to reform but we want to see if implementing the election of councillors will resolve problem.
"We need to look at it in totality, in terms of the entire reform programme for local councils. But, we are committed to that (local council polls)," he told reporters after delivering a talk at the 17th Malaysia Strategic Outlook Conference today.
The proposal to hold local council elections in Selangor is not new, Azmin said, revealing that a few years ago, there had been initial discussions on the matter.
He said Selangor PR would hold a meeting tomorrow to discuss issues affecting the states, including local council polls.
The topic of local government elections has been the news again as opposition allies PAS and DAP spar over the matter, with DAP reviving its call for the third vote to be restored after it was abolished in 1976.
Local government elections were held in major towns until they were suspended in 1965 and abolished 11 years later.
PR partner, the Islamist party PAS, however, has long been against local council elections with its president Datuk Seri Abdul Hadi Awang saying they would drive a deeper wedge between ethnic groups and widen the urban-rural divide, as those who stood to benefit more were non-Malays who mostly lived in urban areas.
Hadi also evoked the spectre of May 13, 1969 racial riots in rejecting DAP's call.
In 2008, only DAP and PKR listed bringing back the third vote as a promise in their election manifesto for the general election held that year which saw Pakatan denying the ruling Barisan Nasional coalition its two-thirds parliamentary majority.
DAP's strength has long been in urban seats, while PR as a whole performed better in urban areas, winning 87% of urban seats compared to BN's 13% in the 2013 national polls.
This caused DAP organising secretary Anthony Loke to express his shock that Hadi would turn the issue into a racial matter, saying the issue at stake was democracy.
Loke added that Hadi was wrong in saying that only urban dwellers would benefit from local council elections, neither was it true that urban areas today were populated by the Chinese alone.
"It is not true to say that urban areas are dominated by one race only. It is not like before, there are many races and not just the Chinese. There are some parts of cities where Malays are the majority," Loke told The Malaysian Insider last Friday.