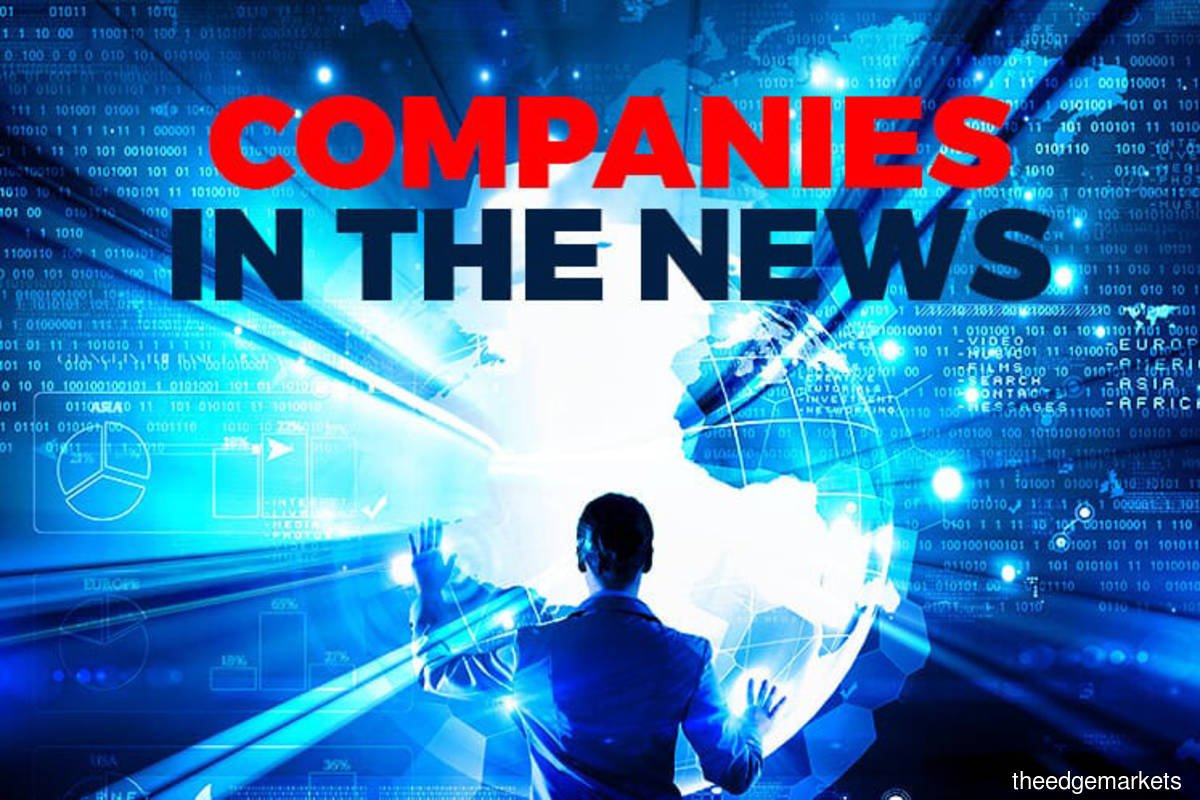 KUALA LUMPUR (Oct 22): Based on corporate announcements and news flow on Thursday, companies in focus on Monday (Oct 25) may include Serba Dinamik Holdings Bhd, Malaysian Genomics Resource Centre Bhd, KNM Group Bhd, Opcom Holdings Bhd, Ageson Bhd, Malaysia Airports Holdings Bhd, AME Elite Consortium Bhd, Gagasan Nadi Cergas Bhd, CIMB Group Holdings Bhd, and Gamuda Bhd.
Bursa Malaysia has set Tuesday (Oct 26) as the deadline for Serba Dinamik Holdings Bhd to announce the findings of the special independent review, which addresses the audit issues flagged by its former external auditor, KPMG. The stock exchange noted that the findings from the factual findings update as at Sept 30, 2021 on the special independent review were communicated to three out of four independent non-executive directors on Thursday (Oct 21). Bursa suspended the trading of Serba Dinamik shares and warrants on Friday afternoon. Bursa said the trading suspension will remain until Serba Dinamik makes an announcement in compliance with the directive.
Malaysian Genomics Resource Centre Bhd (MGRC) is making its genetic screening tests available in Indonesia via a partnership with medical and pharmaceutical distributor Medifirst Sdn Bhd. MGRC said with Medifirst's experience in the distribution of medical and pharmaceutical products in Indonesia and Malaysia, the partnership will see Medifirst offer MGRC's genetic screening tests in Indonesia through the latter's network of primary care physicians and specialists in hospitals and medical centres, among others.
KNM Group Bhd, which is involved in oil and gas equipment and services, has secured a purchase order for the supply of air-cooled heat exchangers worth approximately RM111 million. The group said its indirect wholly-owned subsidiary FBM Hudson Italiana SpA accepted the purchase order on the same day from engineering outfit Bechtel International Inc. According to KNM, the supply and delivery duration of the transaction is approximately 20 months from the date of the purchase order.
Opcom Holdings Bhd has entered into a collaboration agreement with Global Forway Sdn Bhd to form a 60:40 joint venture (JV) company known as Opcom Vision Sdn Bhd in a move to push into the 5G sector. The fibre-optic cable manufacturer said both Opcom and Global Forway bring complementary expertise and experience to the partnership, which will strengthen the JV value proposition in its tender efforts for contracts.
Ageson Bhd has secured a contract with Shuangling Holdings Ltd to undertake a proposed residential development project worth RM95.2 million in Gombak, Selangor. The group said the development tenure of the project is two years and the profit to be generated from the project will be distributed to both parties based on the profit-sharing ratio pursuant to the agreement.
Malaysia Airports Holdings Bhd (MAHB) has appointed Datuk Iskandar Mizal Mahmood as managing director, effective Oct 25. The airport operator also announced the resignation of Datuk Mohd Shukrie Mohd Salleh, 47, as group chief executive officer (CEO), citing "to pursue other opportunities" as the reason, effective Oct 24. Mohd Shukrie has been at the post for only 19 months. He joined MAHB in March last year.
Integrated industrial space solutions provider AME Elite Consortium Bhd's wholly-owned subsidiary AME Construction Sdn Bhd has been awarded a RM359 million contract to build a new integrated production facility, logistics warehouse, and office buildings for Ye Chiu Non-Ferrous Metal (M) Sdn Bhd.
Gagasan Nadi Cergas Bhd has secured a contract from the Employees Provident Fund's wholly-owned subsidiary Kwasa Land Sdn Bhd to develop an affordable housing project in Selangor with a gross development value of RM1 billion. Gagasan Nadi Cergas said it has accepted the letter of award from Kwasa Land for the proposed development of two parcels of land in Kwasa Damansara Township, Petaling, Selangor with a total land size of approximately 39.12 acres. The proposed development will consist of approximately 3,990 units of affordable residential housing with an estimated construction value of RM750 million.
CIMB Group Holdings Bhd announced that Tigor M Siahaan, president director and CEO of CIMB Niaga, has tendered his resignation with effect from Oct 21. CIMB said CIMB Niaga's board of commissioners and nomination & remuneration committee have immediately activated its selection and transition planning process and will announce the new appointment in due course. To ensure a smooth transition, CIMB said Tigor will be serving out his notice period in his current capacity with CIMB Niaga.
Gamuda Bhd has proposed to establish an employees' share option scheme (ESOS) with the number of shares to be issued equivalent to 10% of its issued share capital. Gamuda said all its executive directors namely Datuk Lin Yun Ling (group managing director), Datuk Ha Tiing Tai (deputy group managing director), Mohammed Rashdan Mohd Yusof (deputy group managing director) and Justin Chin Jing Ho (managing director) are deemed interested in the proposed ESOS scheme.