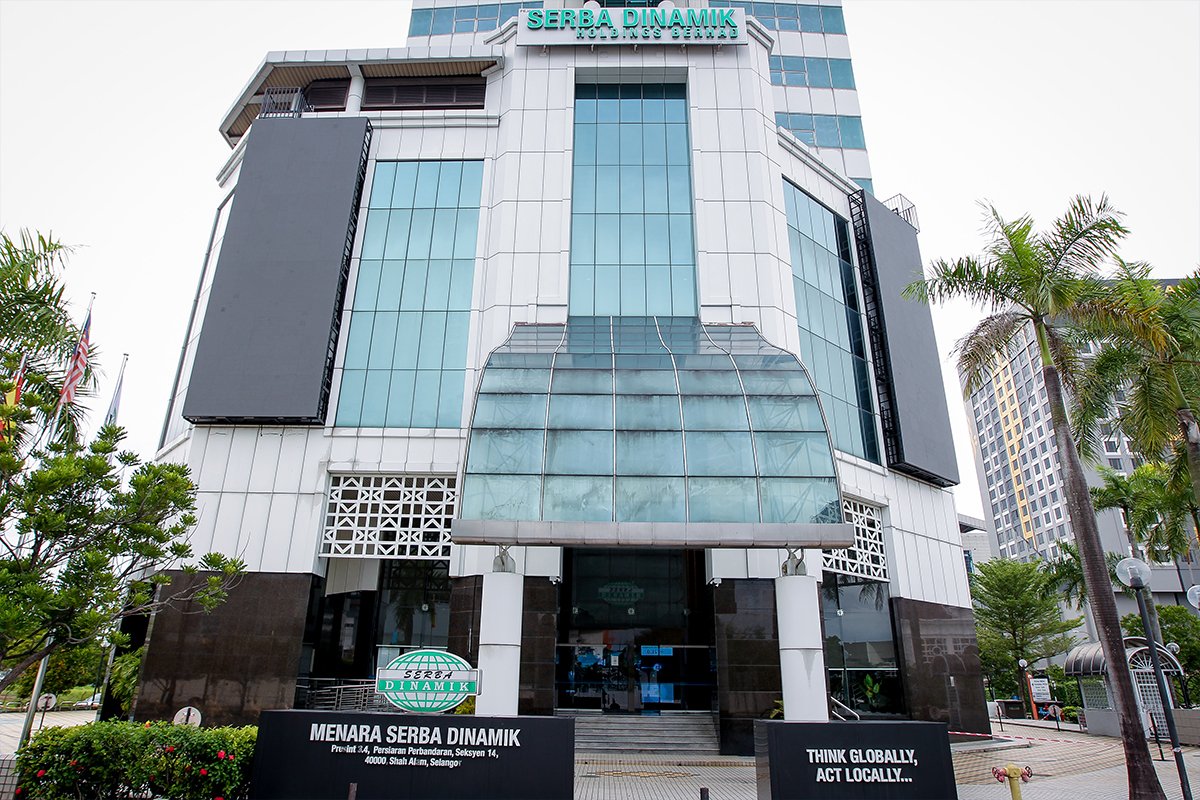 KUALA LUMPUR (May 9): Serba Dinamik Holdings Bhd plunged as much as 23 sen or 65.71% to a new record low of 12 sen after resuming trading on Monday (May 9).
Its warrants also plummeted as much as five sen or 71.43% to two sen after resuming trading.
At 10.18am Monday, Serba Dinamik stood at 14 sen, still down 21 sen or 60%, while its warrants stood at three sen, still down four sen or 57.14%.
Serba Dinamik, which saw 346.38 million shares traded, was the most actively traded stock across Bursa Malaysia.
Meanwhile, its warrants, which saw 64.53 million units changing hands, were the second most actively traded counter.
Trading in Serba Dinamik securities has been suspended since October last year due to an audit issue. The counter was last traded at 35 sen.
The counter had fallen to current levels from its closing price of RM1.61 on May 25, 2021 when the audit issue was first raised by its former auditor KPMG.
Last month, Serba Dinamik told a bourse filing that it is looking into formulating a plan to regularise its financial condition and the company has approximately nine months to submit its regularisation plan to the relevant authorities for approval.
The company slipped into Practice Note (PN17) status in January, after its external auditor Nexia SSY PLT expressed a disclaimer of opinion over its audited financial statements for the 18-month financial period ended June 30, 2021.
On April 13, the Securities Commission Malaysia (SC) compounded Serba Dinamik, its chief executive officer cum group managing director Datuk Dr Mohd Abdul Karim Abdullah and three other top executives RM3 million each for submitting a false statement involving a revenue of RM6.01 billion for its financial period ended Dec 31, 2020 (FY20).
The other three individuals were executive director Datuk Syed Nazim Syed Faisal, group chief financial officer Azhan Azmi, and vice president of accounts and finance Muhammad Hafiz Othman, who was also issued another compound of RM1 million.
This followed the decision of the public prosecutor to accept the representation made to the Attorney General's Chambers by Serba Dinamik and the individuals involved regarding the charges pending in court.
The issue with the FY20 revenue was first raised by KPMG to Serba Dinamik's board in May 2021. At the time, KPMG also flagged Serba Dinamik's sales transactions, trade receivables and payables, material on site balances, as well as how it was unable to verify the counterparties involved.
Serba Dinamik then announced a special independent review would be conducted and appointed Ernst & Young Consulting Sdn Bhd (EY Consulting) to look into KPMG's claims.
However, Serba Dinamik then filed a lawsuit against KPMG, who refused to sign off on the company's FY20 accounts, which resulted in KPMG resigning as its external auditor. Serba Dinamik's independent directors also resigned in protest of the suit.
Subsequently, Serba Dinamik sued Bursa, whom it claimed had overstepped its authority in the audit issue as the bourse compelled it to release EY Consulting's findings, as well as applied for an injunction to try to stop EY Consulting from revealing its findings, which the court rejected.
The court also ruled in Bursa's favour and compelled Serba Dinamik to reveal the findings, a ruling which Serba Dinamik has failed to stay.
Read also:
Selling on Serba Dinamik persists; volume swells to 545 million shares as share price touches 10 sen
PDT and IDSS of Serba Dinamik securities suspended 
Brokers demand cash upfront for purchase of Serba Dinamik securities