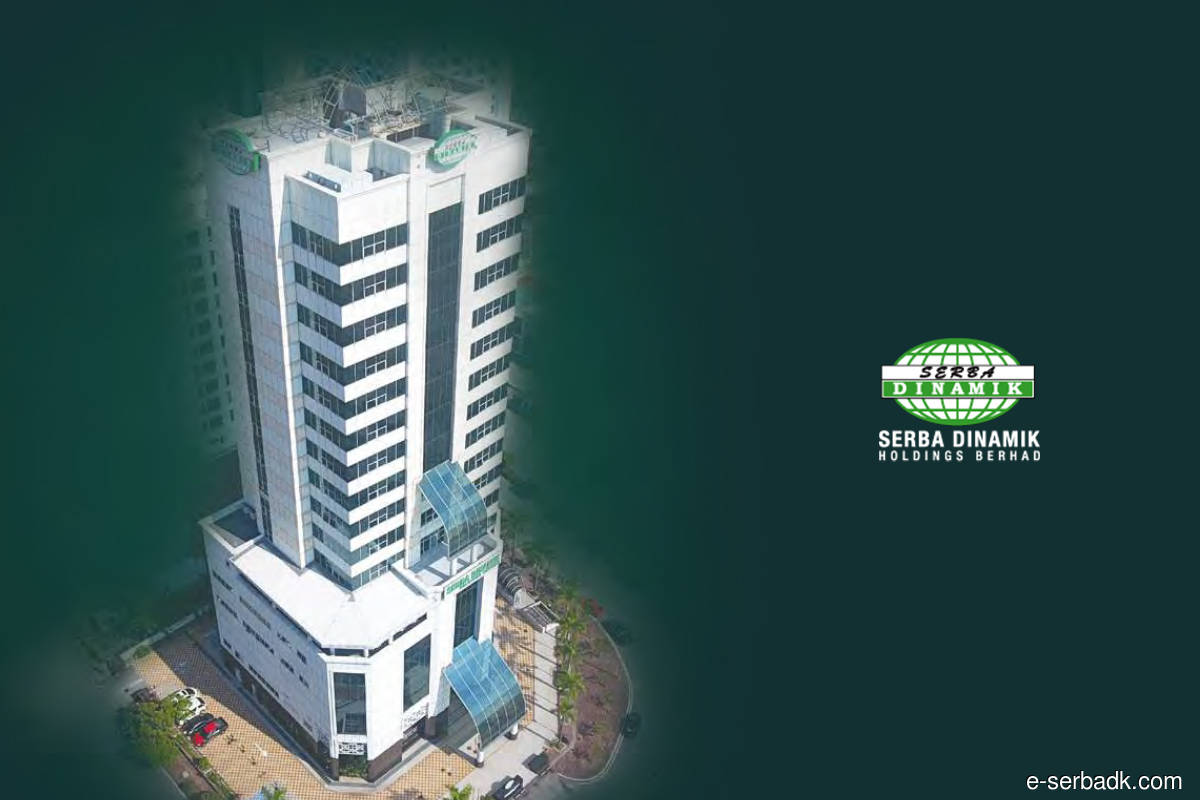 Justice Atan will preside over the three cases, in addition to the scheme of arrangement involving Serba Dinamik Group Bhd (SDGB) and SD Controls Sdn Bhd (SDCSB), which were allotted to him.
KUALA LUMPUR (May 19): Serba Dinamik Holdings Bhd and its four subsidiaries' application for a scheme of arrangement and a restraining order (RO) against its creditors will now be heard before one High Court judge.
This follows Justice Ong Chee Kwan from the High Court's commercial division on Thursday agreeing to transfer three of the cases filed before his court to Justice Atan Mustaffa Yussof Ahmad's court.
Both Justice Ong and Justice Atan were confirmed as High Court judges last month following their elevation as judicial commissioners.
The matter came up before Justice Ong first in the morning when he presided the case involving one of Serba Dinamik directors, Datuk Abdul Kadier Sahib, who has a 16.33% stake in the group, and two subsidiaries — Serba Dinamik Sdn Bhd (SDSB) and Serba Dinamik Development Sdn Bhd (SDDSB).
It is understood that Serba Dinamik's counsel Mak Lin Kum told Justice Ong that he intended to apply to transfer these three cases to Justice Atan and hence was seeking the court's permission.
However, some of the creditors from the financial institutions argued that since three of the five files of the cases were in Justice Ong's court, and Abdul Kadier's case on Serba Dinamik had the earliest file number of the five cases, it would only be right for it to be heard before Justice Ong.
Justice Ong said he did not want to be seen as pushing the cases and sought time to consult with Justice Atan.
After a short recess, Justice Ong informed those present that Justice Atan had agreed to accept all three cases from Justice Ong.
With this, Justice Atan will preside over the three cases, in addition to the scheme of arrangement involving Serba Dinamik Group Bhd (SDGB) and SD Controls Sdn Bhd (SDCSB), which were allotted to him.
After the case was called later in the morning before Justice Atan, and like Justice Ong, the judge allowed the creditors to intervene in the matter.
Court fixes June 2 for hearing, decision on June 7
Mak informed the court that his clients intend to have the RO heard first before a scheduled June 8, 2022 court hearing.
He said his clients intend to show creditors proof of their funds by June 20, 2022 and that his clients propose to send the notice for scheme meetings on June 30, 2022.
Justice Atan fixed June 2 to hear the scheme of arrangement of all five cases under Section 366 of the Companies Act. He also fixed June 7 to deliver his decision on the scheme of arrangement and whether to grant the RO or otherwise.
Under Section 366 of the Act, companies could seek leave (permission) from the court for it to convene a meeting with its creditors to resolve its debts.
On Wednesday, it was reported that Serba Dinamik, along with SDSB, SDDSB, SDGB and SDCSB had filed an application for leave (permission) from the court to enter a scheme of arrangement and a restraining order against its creditors.
Six main financial institutions, namely HSBC Amanah Malaysia Bhd, Ambank Islamic Bhd, Bank Islam Malaysia Bhd, MIDF Amanah Investment Bank Bhd, Standard Chartered Saadiq Bhd and United Overseas Bank (Malaysia) Bhd, which are syndicated and bilateral lenders filed a winding-up petition against the group and its subsidiaries last month.
This followed the company's failure to service its RM1.2 billion syndicated term financing.
Serba Dinamik said it is seeking creditors' approval for a scheme of arrangement to restructure the group's debt obligations, which proposed "a 100% return to the company's creditors".
The group said it has identified "some assets for immediate sale" to generate the cash flow required to meet the group's liabilities, it added.
Besides the six financial institutions, three other financial institutions were present at the winding-up proceedings on Wednesday before Justice Nadzarin Wok Nordin, namely Bank Rakyat, MBSB and Hong Leong Islamic.
Justice Nadzarin fixed June 8 to hear the petitioner's application to appoint an interim liquidator and also for the company's application to cross-examine the petitioner.
The court also asked the creditors to come back on May 25 to inform them of their clients' decisions with regard to the scheme of arrangement.
Serba Dinamik along with two executive directors and two senior management members were charged last December with submitting a false statement involving a revenue of RM6.01 billion for the 12-month period ending Dec 31, 2020, which had previously been flagged by the group's external auditor KPMG.
The issue with the FY20 revenue was first raised by KPMG to the Serba Dinamik board in May 2021, which escalated into legal tussles between Serba Dinamik and regulators when the company refused to publish its special independent review.
However, earlier this month the attorney general accepted a representation made by the company and they were compounded a total of RM16 million last week and had the charges withdrawn.
Read also:
Serba Dinamik units seek restraining order, proposes '100% return' scheme of arrangement
June 8 fixed to hear creditors' application to appoint interim liquidator and Serba Dinamik's application to cross-examine winding-up petition