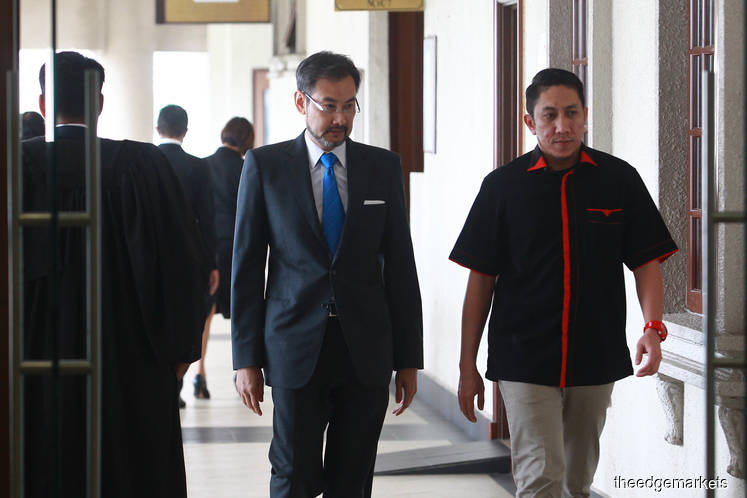 KUALA LUMPUR (July 1): Former 1Malaysia Development Bhd (1MDB) chief executive officer Datuk Shahrol Azral Ibrahim Halmi will continue to be cross-examined by counsel Tan Sri Muhammad Shafee Abdullah at the High Court today, where he will be asked further over the management of the sovereign wealth fund under his watch from 2009 and early 2013.
Yesterday, Shahrol who is the prosecution's eighth witness, agreed with Shafee that several 1MDB directors circulars resolution (DCR) were worded in order to deceive the 1MDB board members.
According to Shahrol, the DCR concerns the restructuring exercise to repatriate 1MDB's US$2.22 billion and they were phrased in order to deceive 1MDB's board members.
The DCR concerns the conversion of 1MDB's 49% equity stake in PetroSaudi Oil Services Ltd (PSOSL), into fund units and the move was devised by Low Taek Jho or Jho Low and 1MDB's legal officer Jasmine Loo Ai Swan and other PetroSaudi International Ltd (PSI) officers.
PSOSL is a subsidiary of PSI and both Jho Low and Loo are out of the country.
Shahrol however denied on Shafee's suggestion that he was involved in the discussion with regards to the DCR and cannot comment on the lawyer's suggestion that if the 1MDB board could be deceived than the accused and former prime minister Datuk Seri Najib Razak could also be cheated by Jho Low.
The former CEO also agreed Jho Low and his colleagues had formed Brazen Sky Ltd as part of a move to deceive 1MDB investments in PSOSL from it being returned directly to the state wealth fund.
Shahrol agreed the funds were diverted to Brazen Sky when Jho Low cited non favourable market conditions as a reason not to transfer the funds directly to 1MDB and this follows a deception by the Penang born fugitive
The Edge is bringing the proceedings involving Najib who is facing his second trial live.
Users of The Edge Markets app may tap here to follow the live report.