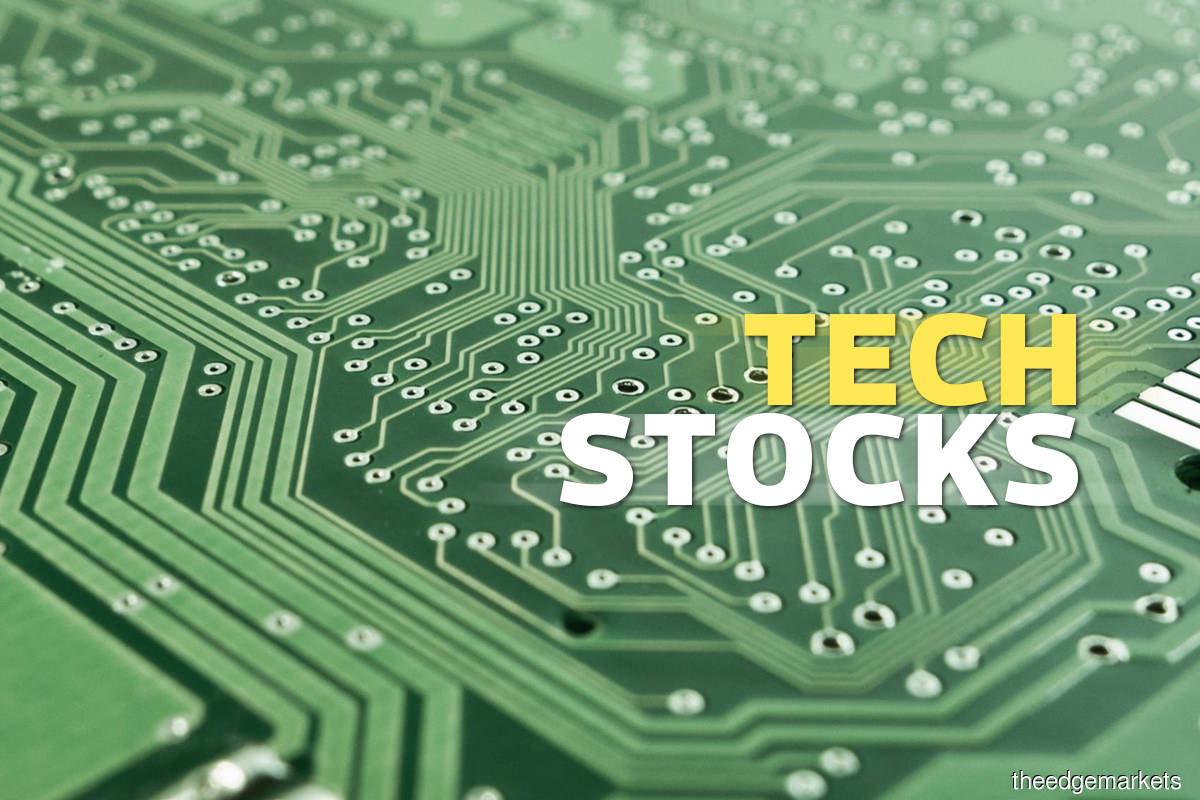 KUALA LUMPUR (Dec 1): Bursa Malaysia's Technology Index (Tech Index) climbed over 6% on Thursday (Dec 1), tracking a rise in US stocks triggered by signals of a slowdown in the US interest rate hike.
Federal Reserve Chair Jerome Powell was quoted as saying that the central bank might scale back the pace of its interest rate hikes as soon as December — after the fourth consecutive 75 basis point rate hike since June this year. The tech-heavy Nasdaq Composite rose 4.41%, followed by the S&P 500 (up 3.09%), and the Dow Jones (up 2.18%).
On the local front, Bursa's Tech Index finished up 6.52% or 4.1 points at 66.97 on Thursday, with Malaysian Pacific Industries Bhd (MPI) as the top gainer on the bourse.
MPI's share price stood at RM31.70, up 14.03% or RM3.90. It saw some 1.6 million shares changed hands, with a market capitalisation of RM6.65 billion. The counter, which is currently trading at a historical price-to-earnings ratio (PER) of 21 times, has lost 35.96% in value year-to-date.
Greatech Technology Bhd, whose share price had fallen 28.08% since the start of this year, expanded 9.13% or 42 sen to RM5.02 — its highest since Feb 17 when the stock closed at RM5.10. PER for the seventh top gainer is currently at 51.2 times.
Other tech stocks that were in the green included Pentamaster Corp Bhd (rose 9.53% or 41 sen to RM4.71), followed by D&O Green Technologies Bhd (advanced 9.75% or 39 sen to RM4.39), UWC Bhd (increased by 8.72% or 36 sen to RM4.49), Vitrox Corp Bhd (up 29 sen or 3.97% to RM7.59) and Unisem (M) Bhd, which closed up 8.52% at RM2.93.
The share price of newly listed Infomina Bhd settled at 82 sen on Thursday — 41.38% higher than Wednesday's closing price of 58 sen, with trading volume swelling more than three times to 173.3 million from 48.51 million. Notably, Infomina's share price surged 105% compared to its issue price of 40 sen.
The Tech Index had 31 gainers, five decliners and six unchanged counters, Bloomberg data showed.
"The buying interest in local [tech] equities was due to the expectation of slower rate hikes in the US. But it still needs to be cautious as demand is slowing down especially for those in the manufacturing segments," Rakuten Trade head of research Kenny Yee told The Edge when contacted.
Another factor is that Malaysia remains the preferred destination for trade diversion between the US and China, which supports the local tech company's earnings outlook, said UOB Kay Hian Research analyst Desmond Chong.
"And also the recent results briefing revealed that some sectors, especially those in the equipment side for EV [electric vehicle] and renewable energy segments, are still seeing decent growth," he said.
Chong also shared that equipment suppliers benefiting from the presence of multinational companies in Malaysia, such as integrated device manufacturers and water fabrication equipment suppliers (like Intel, Lam Research and Applied Materials), global manufacturing solution providers (like Teradyne, Jabil, Plexus), and high-end substrate players (such as Simmtech Holdings, AT&S), are seeing a ramp-up in orders which is filling up their capacity.
"Equipment players and integrated engineering solution providers could directly benefit from this supply chain reconfiguration. Meanwhile, outsourced semiconductor assembly and test (OSAT) and electronic manufacturing services (EMS) companies could also benefit from the waterfall effect in the medium term," he explained.
Isabelle Francis & Surin Murugiah