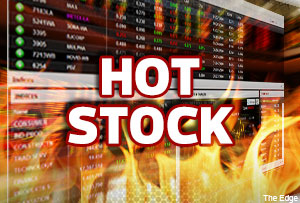 KUALA LUMPUR (Nov 11): SMRT Holdings Bhd and Masterskill Education Group Bhd fell after the two counters resumed trading this morning. Both stocks declined on SMRT's intention to purchase a 32.9% stake in Masterskill from the latter's director Siva Kumar M. Jeyapalan.
At  12.30am, SMRT fell 6.5 sen sen  to 79.5 sen with over 5.5 million shares changed hands.
Masterskill fell 0.5 sen or to 61 sen with about 22 million shares traded.
Interestingly, SMRT had offered to purchase Siva's 32% Masterskill stake at 60 sen a share.
Yesterday, Masterskill told the exchange that SMRT together with private equity fund Creador could make a take-over offer for the remaining Masterskill shares they did not own.
Creador already owns 16.26% in Masterskill. The acquisition of the 32.9% Masterskill stake will result in SMRT and Creador owning a combined stake of about 49.16% in Masterskill.
Trading in SMRT and Masterskill shares were suspended between 2.30pm and 5pm yesterday.
Today, a remisier said that the fall in share prices of SMRT and Masterskill "does not make sense" and was mostly driven by negative market sentiment towards the take-over attempt.
"SMRT's acquisition price of 60 sen a share is very close to Masterskill's net tangible asset per share value. So, it does not make sense that both counters have fallen so much
"I believe that the market has a negative view on the acquisition because Masterskill is a loss making company" he told TheEdge Markets.com.
The remisier said Masterskill and SMRT's share prices would "settle down" once investors understood the meaning and impact of the latest announcement.
"I expect the share price for Masterskill to hover around 60 sen and SMRT's share price to be around 80 sen. Any upside for these counters would be driven by momentum or more positive sentiment," he concluded.