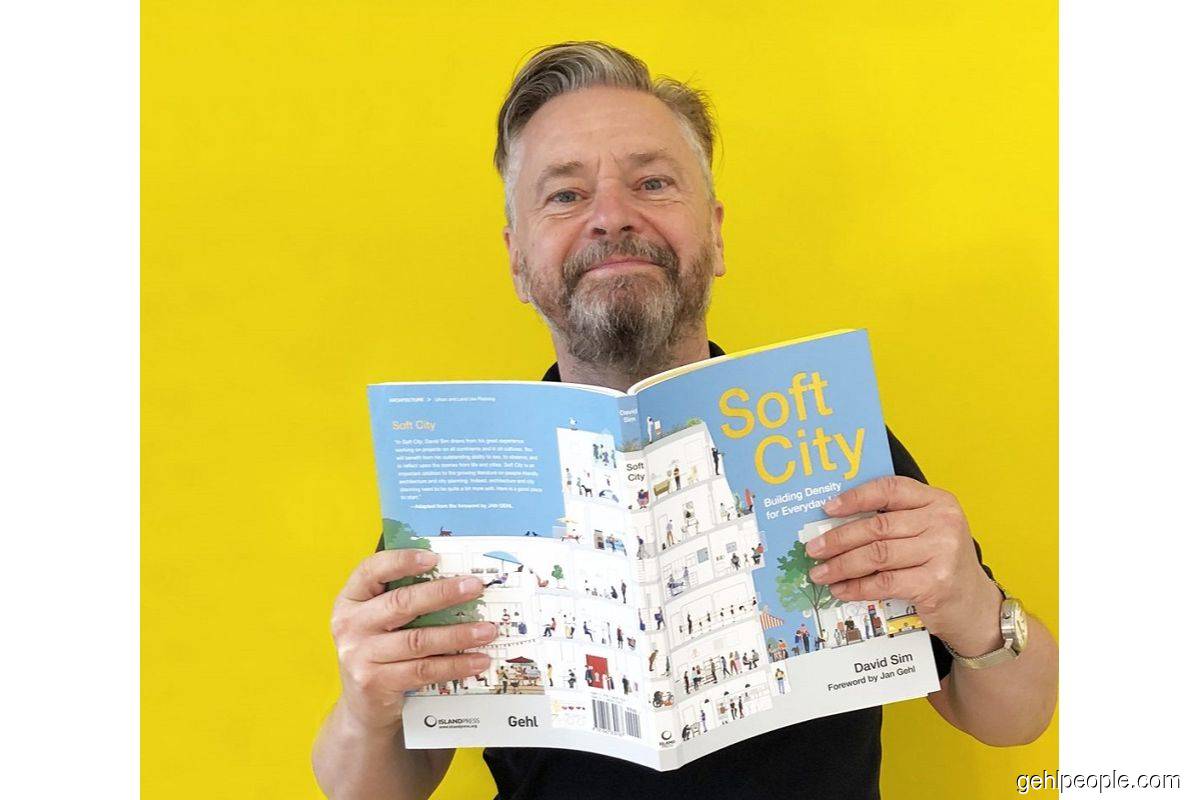 PETALING JAYA (Sept 28): The soft city concept, coined by urban expert and "Soft City-Building Density for Everyday Life" author David Sim, is about connecting people to their environment and the planet, and is a noteworthy concept to explore in Malaysia, according to him.
Sim presented the concept at the 12th edition of the World Class Sustainable Cities (WCSC) 2021, on Tuesday. The two-day international conference, which takes place from Sept 27 to Sept 28, focuses on topics related to low carbon society.
During the "Keynote 3: Soft Connecting People to Planet, Place and Other People" presentation, Sim said: "A soft city is defined as a place where people can connect to the planet, place and to other people. It's about connecting the private and public spaces for working, living and leisure."
Sim opined: "The value of 'layering' is important; it ensures that all the levels [top, middle, ground, lower ground floors] are connected to the public realms surrounding the building. It allows us to have good diversity in one place." 
According to Sim, in Malaysia, there is a missing middle layer portion, and this is an attractive, potential area to explore.
He suggested that more diversity could be added to all layers or floors, with examples such as backyards and rooftop gardens. "We find that the ground floors are always the most valuable. Whether it is for the [easy access] to shops, services and public places, we discovered that people would pay 25% more to live on the ground floor, because they feel connected to the public spaces," said Sim, who is also a former creative director of Gehl Architects.
Sim pointed out the amalgamation of density and diversity. "These two aspects in equal proximity gives you closeness and the likelihood of being close to useful things. From this point of view, we need to think about the diversity [and surroundings] of the buildings, for example the different streets, squares, backyards, gardens, ground floors, top floors, basements, and even penthouses," he added.
Sim highlighted the juxtaposition of the different kinds of buildings [and mixing them together], and the value of "enclosure". "One of the simplest things in architecture is to create a protective space to increase privacy [and safety] among other things. In Copenhagen, Denmark, for example, the dumpster area at the back alleys have been converted into a common garden. It promotes a sense of community, sustainability, and less need for air-conditioning."
He also highlighted the importance of having a protective acoustic space. "This means that the streets are quiet and you can sleep with an open window, without the noise and traffic, within this protected 'climatic' space. There's also the concept of a good microclimate to accommodate the weather changes be it during summer or winter."
Sim highlighted the rising trends of soft city aspects in Europe, and showed examples of courtyards in Copenhagen: "There are many courtyards being built all over Scandinavia and all are returning to this traditional building form because of its health and social benefits."
Sim proceeded to exhibit videos, images that capture the concept. "In Malmö, Sweden, who would imagine people dancing tango in a public place during spring? That is when you realise that things are done right; when people behave in these surprising ways, and feel very much part of the place. The contemporary architecture there is also built much closer to what we're used to; its smaller, more intimate public spaces and a scale which works very well with the eye level."
According to Sim, the soft city concept also emphasises the importance of physical mobility. "It reduces travel time, this can improve your life tremendously. Within the '15-minute city' idea, mobility starts from your apartment door, and a good transport system throughout the city."
The concept also promotes trust among the community, he added. "It is almost like the locals there are living in a village in the countryside, and not a big city. We can see the city as a solution."