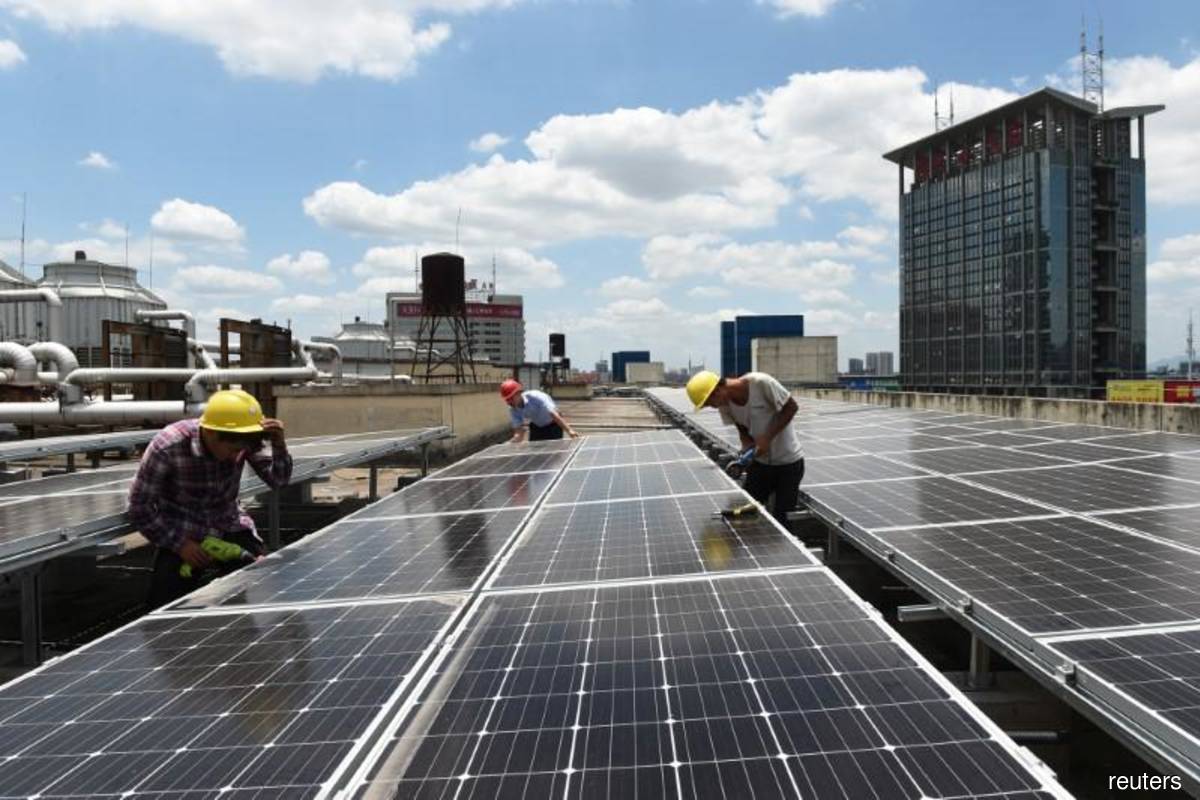 KUALA LUMPUR (Nov 23): Solar power led the renewable energy push in 2021, with 127GW installed in 2020.
According to data from the International Renewable Energy Agency (IRENA), China is the leader in solar installations, with over 35% of global capacity.
China is not showing signs of slowing down.
It has the world's largest wind and solar project in the pipeline, which could add another 400,000MW to its clean energy capacity.
Trailing China is the US, which recently crossed 100,000MW of solar power capacity after installing another 50,000MW in the first three months of 2021.
Annual solar growth in the US has averaged an impressive 42% over the last decade.
On the home front, Malaysia represents a paltry 0.2% of the world total with 1,493MW or 28 watts per capita.
Policies such as solar investment tax credit, which offers a 26% tax credit for residential and commercial solar systems, have helped propel the industry.
In its Renewable Capacity Statistics 2021 report, IRENA director general Francesco La Camera said global renewable energy capacity additions in 2020 reflected unprecedented momentum for the energy transition.
He said despite the Covid-19 induced economic slowdown, the world added more than 260GW of renewables last year, exceeding the expansion in 2019 by close to 50%.
Furthermore, La Camera said around 80% of all new electricity capacity is renewable, showing that it is increasingly the preferred source of new power generation globally.
"Solar and wind in particular have shown remarkable growth, with 127GW and 111GW of new installations last year respectively.
"Together, they now make up more than 50% of total installed renewables capacity," he said.
La Camera said the case for an accelerated transition is increasingly attractive.
"Costs are falling, clean tech markets are growing and never before have the benefits of the energy transition been so clear.
"Amid the challenges and uncertainty of 2020, these numbers tell a remarkable story of resilience and hope for a better, more equitable, clean and just future.
"In this critical decade of action, the international community must look to the momentum as a source of inspiration to go further," he said.