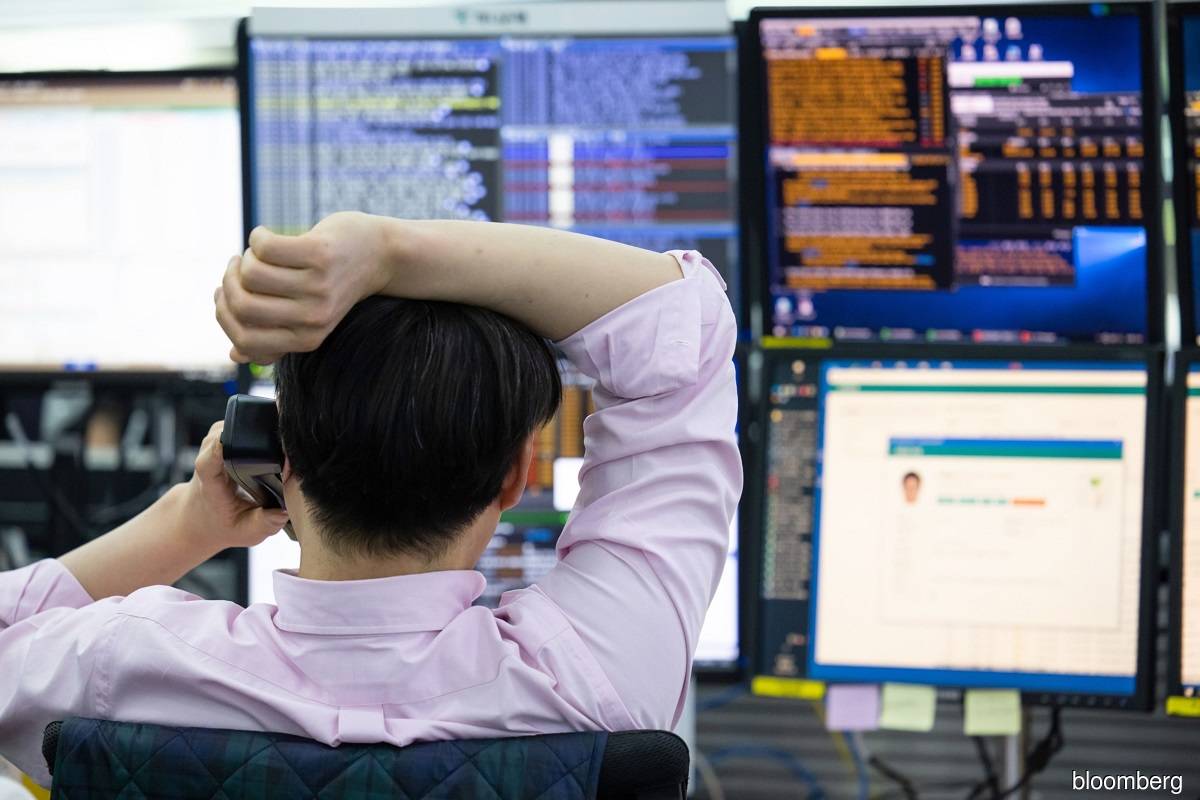 SEOUL (July 6): South Korean shares fell on Wednesday (July 6), following a steep jump a day before, hit by turbulence in the foreign exchange market on recession worries. The Korean won touched a 13-year low, while the benchmark bond yield fell.
The benchmark KOSPI was down 11.12 points, or 0.47%, at 2,330.66 as of 0112 GMT after falling as much as 1.37% in early trade.
The foreign exchange market's turbulence made the won weak and pushed foreigners to sell off, said Mirae Asset Securities' analyst Seo Sang-young.
Among the heavyweights, technology giant Samsung Electronics traded flat, while peer SK Hynix fell 0.43%. LG Energy Solution rose 2.35% after reports that the battery maker will sign a supply deal worth one trillion won (US$764.45 million or about RM3.38 billion) with Isuzu Motors in Japan.
SK IE Technology dropped as much as 13.93% to a record low after private equity fund Premier Superior's clean-up of 283 billion won (US$216.53 million) worth of stake.
Foreigners were net sellers of 174.5 billion won (US$133.51 million) worth of shares on the main board. 
The won was quoted 0.48% lower on the onshore settlement platform after hitting the lowest since July 13, 2009 at 1311.0.
In offshore trading, the won was quoted up 0.3%, while in non-deliverable forward trading, its one-month contract was quoted at 1,304.5.
In money and debt markets, September futures on three-year treasury bonds rose 0.06 point to 104.47.
The most liquid three-year Korean treasury bond yield fell by 3.4 basis points to 3.281%, while the benchmark 10-year yield fell by 5.3 basis points to 3.335%.