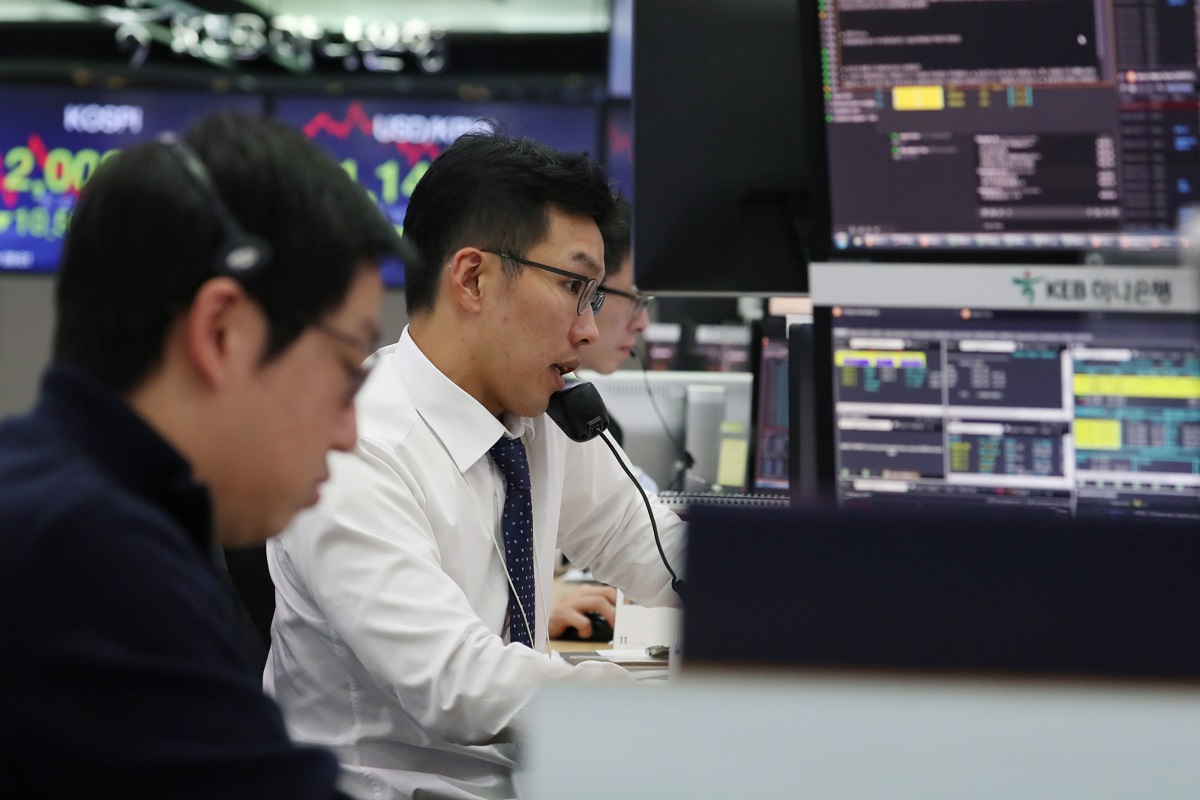 (Jan 26): South Korea's retail-investor-dominated Kosdaq rose above the 1,000 level for the first time since the height of the dot-com bubble.
The small-cap focused gauge, which has become even more of an individual-investor playground during the pandemic, rose as much as 0.8% in Seoul on Tuesday and briefly touched 1,007. That's the highest level hit by Korea's equivalent to the Nasdaq since Sept. 2000, when the measure was in the middle of a crash from its all-time high.
The Kosdaq fell later Tuesday, but is still up 3% this year, extending a stellar rally of 45% in 2020 on stock market euphoria fueled by retail investors.
Like elsewhere globally, Korean individual investors stuck in lockdowns and flush with cash from central banks' largesse during Covid-19 have piled into stock trading. In Korea's case, they have even taken over from institutions to dominate stock market volumes.
These traders have boosted stocks on the 1,448-member Kosdaq like Vaxcell-Bio Therapeutics Co., which is up 838% since its September listing on investor expectations of a successful phase two clinical study for its cancer drug.
On Tuesday, Kosdaq's total market cap reached a record 398 trillion won ($361 billion), with retail investors accounting for 90% of its trading value. Short-selling has been banned in the Korean stock market since March, giving institutions few avenues to hedge the rally.
Kosdaq was set up by Korea Exchange in 1996, with a base level of 100 points, to help the country's startups raise money. It reached a peak of 292.55 points in March 2000 on frenzied retail buying, before crashing to as low as 34 in 2003 after the bubble popped. In 2004, the Korea Exchange, which also operates the benchmark Kospi index, raised the Kospi's base level 10-fold to 1000.
Over the years, many large-cap tech stocks listed on the Kosdaq defected to the benchmark Kospi once they were big enough -- among them biotech star Celltrion Inc., and social media giants Kakao Corp and Naver Corp. Many Kospi companies that left didn't want to stay in an index shunned by passive funds and overcrowded with short-term day traders, analysts said.
"This current euphoria reminds me of of 1999, when the Kosdaq rallied even though the economy was still recovering from the 1998 Asian economic crisis," said Choi Kwangwook, chief investment officer at J&J Investments in Seoul.
South Korea's economy shrank 1% last year, as the coronavirus pandemic took a toll.
All this liquidity from retail investors has made the Kosdaq index "the world's most-expensive," given that as much as 40% of its market value is made up of overvalued and volatile biotech stocks, said Choi. The Kosdaq is trading at 142 times current earnings, versus 36 times for the Kospi and 72 times for the Nasdaq Composite Index, according to Bloomberg data.