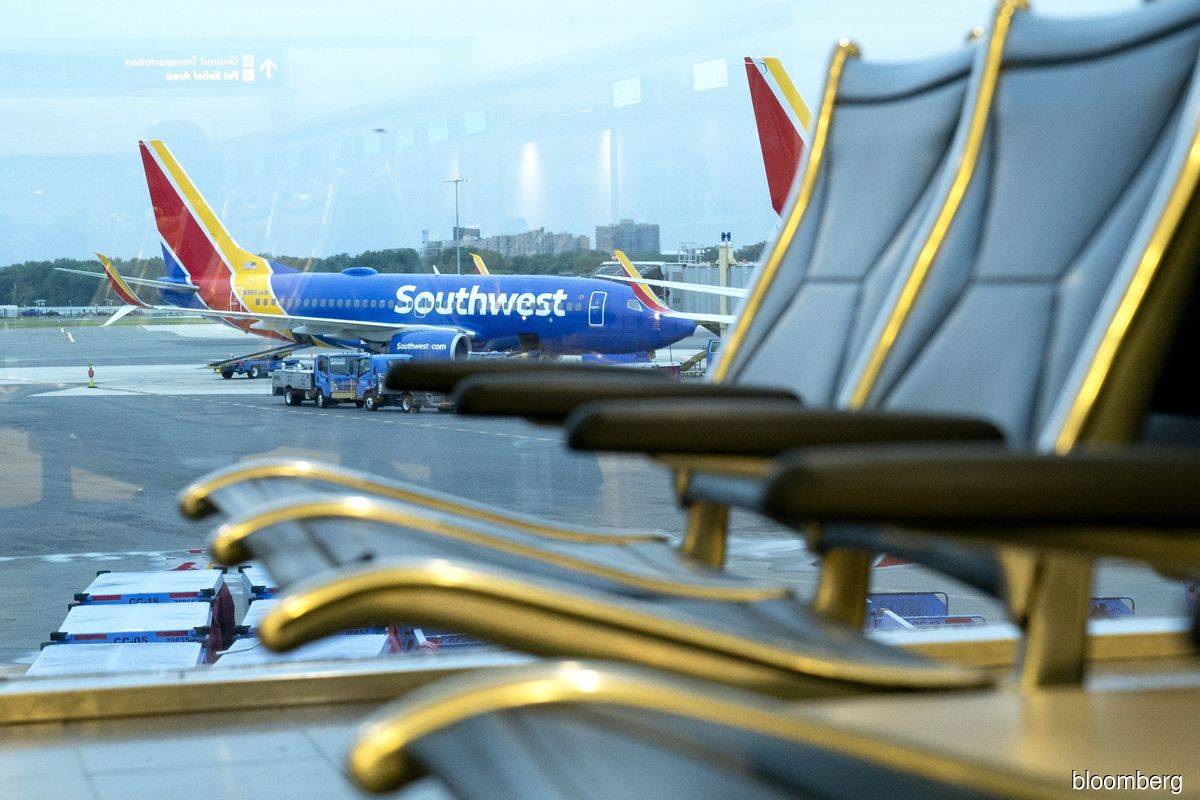 (Oct 11): Southwest Airlines Co. canceled more than a quarter of its scheduled flights Sunday, citing issues with air traffic control and disruptive weather as it works to resume normal operations.
Some 1,018 flights -- 28% of Southwest's total for the day -- were canceled by the Dallas-based carrier as of 4:15 p.m. New York time, according to the airline tracking site FlightAware.com. More than 500 other Southwest flights were delayed.
The disruptions started Friday evening when weather conditions in Florida were compounded by air traffic control issues in the same region, a spokesperson for Southwest said Sunday. Recovering from such issues is more difficult these days because there are fewer frequencies between cities in the carrier's current schedule, the spokesperson said.
Other large U.S. airlines reported far fewer disruptions on Sunday: FlightAware listed three canceled flights for Atlanta-based Delta Air Lines, nine for United Airlines and 143 for American Airlines.
ATC issues and disruptive weather have resulted in a high volume of cancellations throughout the weekend while we work to recover our operation. We appreciate your patience as we accommodate affected Customers, and Customer Service wait times are longer than usual.
— Southwest Airlines (@SouthwestAir) October 9, 2021
The flight cancellations come amid concern over federally mandated vaccine requirements causing staffing shortages. On Friday, Southwest pilots asked a court to temporarily block the company from enforcing the mandate until an existing lawsuit over alleged U.S. labor law violations is resolved. In September the Allied Pilots Association, a union representing airline pilots, released a statement requesting alternatives to the vaccine mandate so as to avoid mass firings.