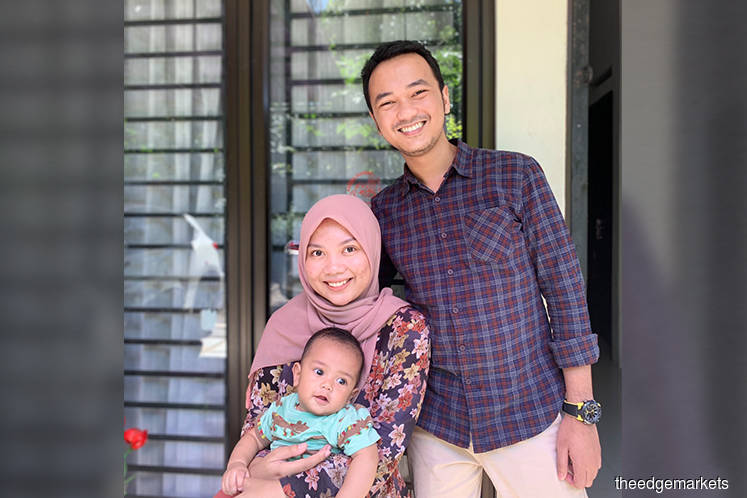 In early April, Veri Fediansyah, a software engineer based in Jakarta, was laid off, his third job loss in three years. Being in the highly volatile start-up scene, being laid off when the company ran out of money was par for the course, especially for a highly paid software engineer.
But this time, the pain was greater. The Covid-19 pandemic and subsequent lockdowns had wreaked havoc in the markets and now, unlike before, Veri has a six-month-old baby to support.
"Unlike the previous years where I could take a short holiday to clear my head before deciding to apply for a new job, this time, I didn't have that kind of luxury," he said in a post on LinkedIn.
But this time, precisely because it is a systemic problem and not simply an individual start-up running out of money, a group of venture firms across Southeast Asia came together to support a talent database to connect start-up employees who were out of a job because of the present situation with new job opportunities. Located at www.SEAcosystem.com, the database, basically a spreadsheet listing talent profiles and job opportunities, went live on April 1.
Veri read about the spreadsheet on his LinkedIn feed and he quickly put his name there, even before there was a web link. "I was hoping that since this was done by VCs, it would connect me with their portfolio companies who could contact me with the opportunities they had."
Veri, 29, has seven years of experience in the tech field. He started out in a sales and marketing job for Microsoft Indonesia before he moved to Tokyo to do his Master's in Computer Science and work at a tech company there. In 2015, he returned to an engineering role and has been a software engineer ever since.
But this is both good and bad. Good because software engineers are among the most highly paid roles in a company. Bad because they are usually the first to be let go in a crisis.
Veri says through this process, he realised that although there have been a lot of layoffs because of the situation, there are also quite a number of opportunities. "I talked to an edutech start-up which actually benefitted a lot. It is actually hiring engineers. So while some parts of the ecosystem are suffering, other parts are actually thriving.
"And that's an opening for people like me. I thought that during this time there was no way I could find a new job, no way I could feed my family. Although I kept putting up applications through every avenue I knew of, I felt hopeless," he says.
When companies started contacting him to say they were hiring, it was a glimmer of hope. "It was what I needed to keep moving on, to keep trying day in and day out. It showed me that things were not as bad as I thought."
He says the difference between putting his name on SEAcosystem.com and other websites was that here, the companies actively sought him out. Having read his profile on the spreadsheet, they already knew what he was capable of and had a suitable position for him.
"There is a difference between being contacted versus me contacting the companies themselves. It really saved me time because it was not like going through job postings and filtering the results, reading the job descriptions to see if I fit the profile. Most times you can't tell from the job titles alone."
Also, because so many people were applying for the same positions, it was seldom to never that he heard anything back. But by putting his name on the SEAcosystem, he was contacted by "dozens of companies" and went for 20 online interviews.
"Of these, some of them ghosted me, that is, after one contact or phone call, I heard nothing afterwards, some went on to second or third interviews... I mean the process was still very slow. Getting a new job didn't happen in a few days; it still took some weeks to process," he says.
But after one-and-a-half months, Veri was offered his dream role at an online media company in Jakarta, Asumsi. "I finally got offered a CTO role where I can lead the whole engineering team in the company. That's basically been my dream since college. I talked to the CEO several times and one of the shareholders about what they want. The job intrigued me because this is a media company but it's not just like any other media company."
In a post on LinkedIn, he wrote: "It took me 1.5 months without weekends, dozens of applications, dozens of rejections or being just plain ghosted, to be able to get a new job. All I want to say is yes, now is a hard time to be in but it's not impossible to land yourself your dream job. Keep hustling and keep persevering!"
Did he get lucky because he was one of the early ones to list his profile on the spreadsheet? "I don't think so. Even up until last week, there were still companies contacting me, saying they had found my profile on the spreadsheet. I think that even now, companies are still looking there to find the right people to fill their open positions."
SEAcosystem communications lead Rachael de Foe cuts in: "We do have companies or people who have reached out to us to ask how they can filter those on the sheet to see who are the best candidates. So we know there [were] still companies looking through the list and filtering the candidates based on the details provided.
"So I don't think it's a matter of when you put your name in. And we've also made an effort to go out to the media and talk about this because the more people know about the spreadsheet, the more they're also going to come to it and look for people."
By creating the spreadsheet, she says, SEAcosystem was trying to remove one hurdle for those in the start-up community looking for a job. "Obviously, each company has its own hiring process but we just wanted to elevate the right people to the right companies.
"For example, a talent like Veri who has expertise on how a start-up works. In the usual setting, he would have to apply via LinkedIn Jobs or other platforms and it can be very difficult to get in front of the right people. But with a platform like SEAcosystem, it's just all on a spreadsheet and because it's being shared around by the right VC and start-up circles, we thought that would accelerate the process."