This article first appeared in The Edge Financial Daily, on February 13, 2020.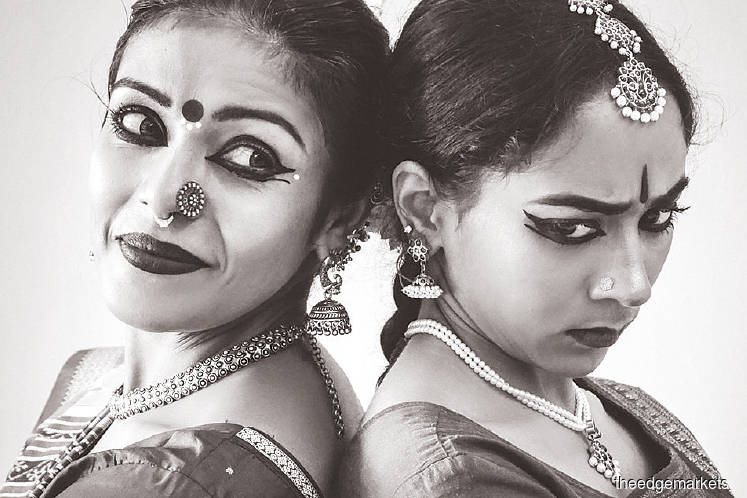 Spend Valentine's Day in a meaningful way this year by attending Prerna...the Inspiration, an unusual classical dance performance that celebrates the relationship between a mother and her autistic daughter. Combining two different styles of dance — Odissi and Bharata Natyam — the performance intends to showcase the purity of a mother's love and the unconditional love from her child. Dancer Krithika Ramachandra, who portrays the challenging role of the autistic daughter, talks about this unusual performance and how she has prepared for her role.
1. Tell me about Prerna...the Inspiration and the idea behind the performance.
Prerna...the Inspiration is the brainchild of producer Jegadeeshwari Krishnan, who felt that children on the autism spectrum tend to be subject to a lot of prejudice. Children who diverge from the "norm" are often labelled as abnormal or disabled, instead of being seen as differently abled. Thus, she developed the urge to create and spread the awareness that every child is unique in their own way through Prerna.
2. From an artistic and technical standpoint, was Prerna a difficult show to conceptualise and how did you do it? 
Prerna was conceptualised and choreographed by my co-dancer Sandhya Manoj. Initially, when she was approached with the concept, she was reluctant as it is quite a challenge to incorporate a social subject along with traditional classical dance in an innovative way. Her main aim was for the audience to have an understanding about autism, perceive the challenges faced by a mother with an autistic child and to reduce some of the social stigma. Sandhya has also worked with autistic children in a special needs school and has done her research on autism in order to deliver the concept in the most concise manner. While Sandhya, who plays the mother, performs Odissi, I perform in Bharata Natyam — that showcases the differences in the way we communicate, but also the similarities.
3. Tell me a little about the musicians you are working with for the show.
The lyrics were written by Dr Sudha Ravi to suit the story.  Music composition and music direction are by Achyuthan Sashidaran Nair, a home-grown carnatic violinist. Every melody was carefully chosen to suit the lyrics. It has also been a pleasure working with Kumar Kartigesu on the Sitar, Muthuraman Ganeson on the mridangam, Rohan Dahale on the Mardhal and Guruvayur Usha Dorai on Manjira and nattuvangam, all of whom have shown a great level of concern and commitment towards this production.
4. How did you prepare to portray the role of an autistic child?
Preparation was as important as my performance itself, particularly in Prerna...the Inspiration where the character's physicality and persona are vastly different from my own. This production required me to do my own groundwork and research about autism, watch online videos and most importantly, interact with children on the autism spectrum in order for me to fill in the world of the character rather than just acting. My biggest challenge in this production is to embody the character's traits physically, emotionally and mentally while maintaining the essence of the traditional classical dance form.
5. What is your biggest takeaway from working on Prerna?
My biggest takeaway from this show is the understanding that every individual is different in his/her own way and it is this difference which makes each one of them unique in their own way. Society as a whole needs to become more aware and accepting of these individuals. As a society, I feel we should be aware and educated about what autism is, so that we can put our judgements aside and work towards accepting and helping them live a better life. In short, my journey through Prerna has taught me that mere awareness is not enough; acceptance is key.
---
Prerna...the Inspiration will be staged at 8.15pm tomorrow at the Shantanand Auditorium, The Temple of Fine Arts, 116 Jalan Berhala, Brickfields, Kuala Lumpur. Tickets are RM40, RM60 and RM100. Please call (016) 252 0063 to purchase.