This article first appeared in City & Country, The Edge Malaysia Weekly, on July 1, 2019 - July 07, 2019.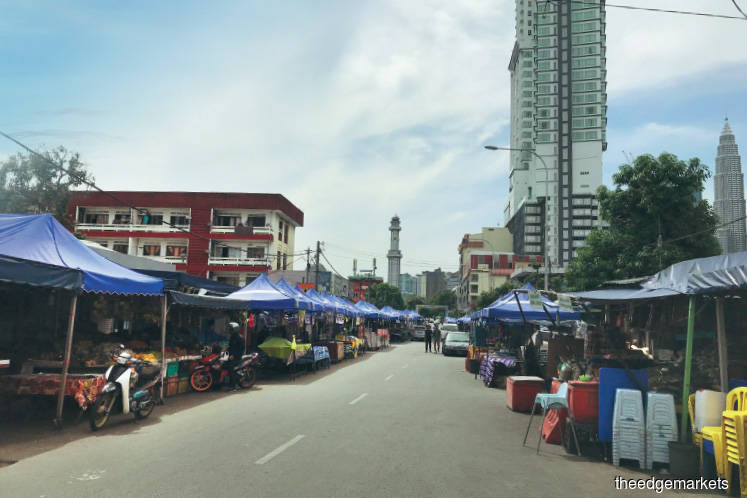 This street bustles with activity during Ramadan as a bazaar is located there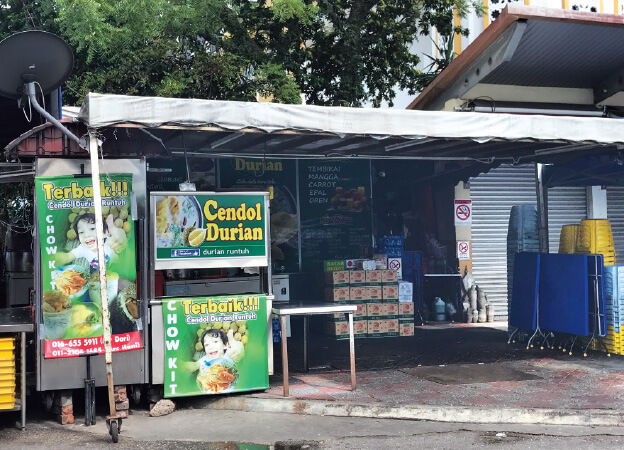 The famous Cendol durian stall. Pictures by Ethel Khoo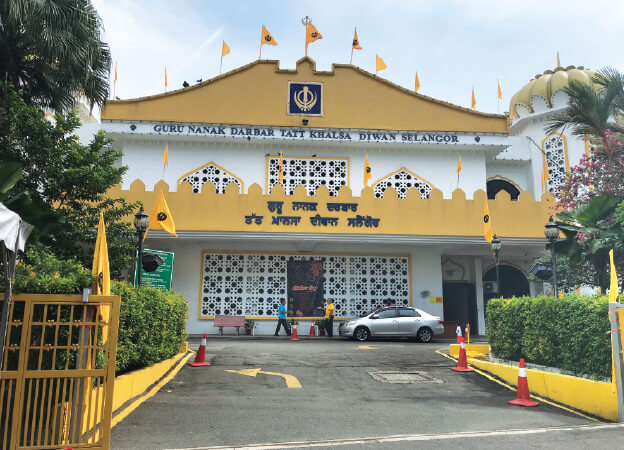 Guru Nanak Darbar Tatt Khalsa Diwan Selangor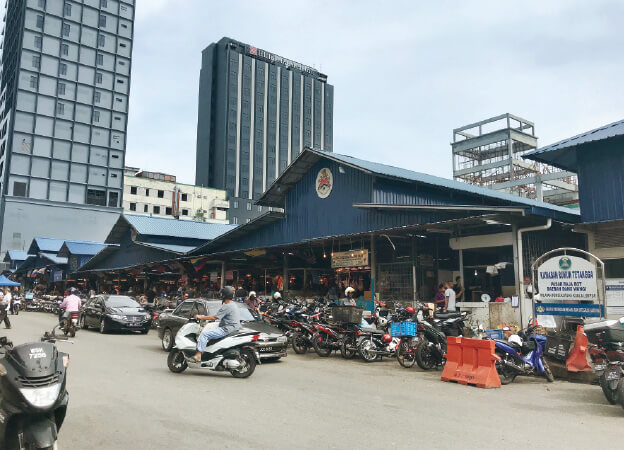 Pasar Raja Bot, also known as Pasar Chow Kit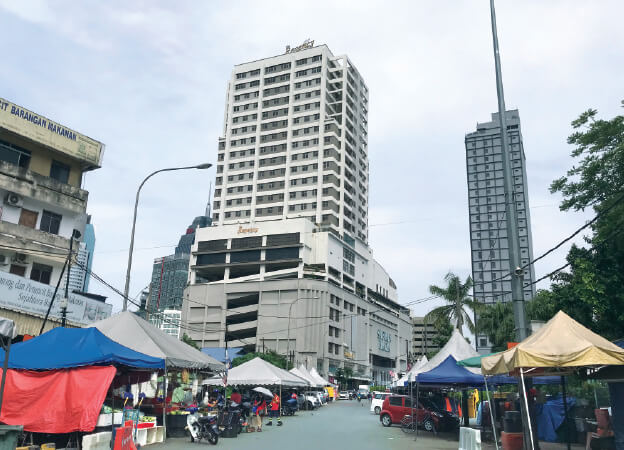 The 26-storey Safuan Plaza is a commercial building along the street
Cendol durian. Intrigued the combination of these two local treats plus the rave reviews online of a roadside stall that offered this concoction, I went to Jalan Raja Alang in Kuala Lumpur in search of it. I am not a big fan of cendol, which is among the all-time favourite desserts of Malaysians, but I love durian.
I arrived there at around 10am, assuming that the stall would be open. Unfortunately, it was closed. A quick search on Google found that business starts at 2pm.
However, my visit was not entirely fruitless. As I walk along Jalan Raja Alang, I notice that the western side of the street, which leads to Jalan Tuanku Abdul Rahman, is thriving and busy with pedestrians. That is mainly due to a rather sizeable market — Pasar Raja Bot, also known as Pasar Chow Kit.
Opposite the market is the 26-storey Safuan Plaza, a commercial building comprising strata offices and retail lots at its podium. The Regency Hotel Kuala Lumpur is housed in the plaza.
Guru Nanak Darbar Tatt Khalsa Diwan Selangor, a Sikh gurdwara, is located a short distance away from the market. According to www.allaboutsikhs.com, the 2-storey building occupies 1.9 acres of land and is the largest gurdwara in Southeast Asia. The Skih holy book, Sri Guru Granth Sahib Ji, is kept in the gurdwara.
Towards the intersection of Jalan Raja Alang and Jalan Raja Abdullah, one will find a number of shoplots that house businesses, including restaurants, wholesalers of health products and beauty product retailers.
The eastern part of Jalan Raja Alang, after Jalan Raja Abdullah and towards Jalan Raja Muda Musa, is quieter and is lined with tall trees on both sides. The shady trees and sound of birds chirping creates a peaceful and serene feeling.
Masjid Jamek Kampung Baru is situated to the left of the intersection of Jalan Raja Alang and Jalan Raja Abdullah while the Al-Islam Specialist Hospital is on the right.
The residential houses and shoplots along Jalan Raja Alang are mainly occupied Malay restaurants. There are also a couple of student hostels for Universiti Tun Abdul Razak (UNIRAZAK) and Universiti Teknologi Malaysia.
According to the book Kuala Lumpur Street Names: A Guide to Their Meanings and Histories Mariana Isa and Maganjeet Kaur, the street was once known as Perkins Road. In 1968, Datuk Raja Mohamed renamed it after his father, Raja Alang Raja Berayun, who was a Mandailing from Sumatra, hence, the name Jalan Raja Alang.
Datuk Raja Mohamed was given the honour of renaming the street for his efforts in aiding Malaya's independence. However, he did not want the street to be named after him. Instead, he named it after his father.
Henry Butcher (M) Sdn Bhd COO Tang Chee Meng notes that the street connects to Kampung Baru at Jalan Raja Abdullah and Chow Kit at Jalan Tuanku Abdul Rahman and opines that future prospects for the area will be busier should any urban regeneration project take place. This is due to its strategic location within the KL city centre and close to the shopping district of Chow Kit.
A master plan has already been drawn up for the redevelopment of Kampung Baru, Tang points out. "Although the progress is bogged down legal ownership and resettlement issues, some plots of land have actually been redeveloped into hotels and serviced apartments."
Nevertheless, existing buildings like Safuan Plaza have struggled with low occupancy rates for a long time. "More needs to be done to boost interest in the area," he says.
Data provided Tang shows that a 114 sq ft retail unit in Plaza Safuan was transacted for RM35,000 last year, while a 5,750 sq ft freehold commercial land along Jalan Raja Alang changed hands for RM1.5 million in 2010. In 2017, a 8,353 sq ft piece of freehold commercial land was sold for RM2.8 million.
Currently, a 17,416 sq ft freehold residential parcel along the street is going for RM7.97 million while a 17,847 sq ft freehold commercial land is priced at RM8.92 million.
In Safuan Plaza, a 215 sq ft office lot is on sale for RM115,983 while a 280 sq ft office lot is on the market for RM163,296. The asking price for a 290 sq ft office lot is RM156,078.