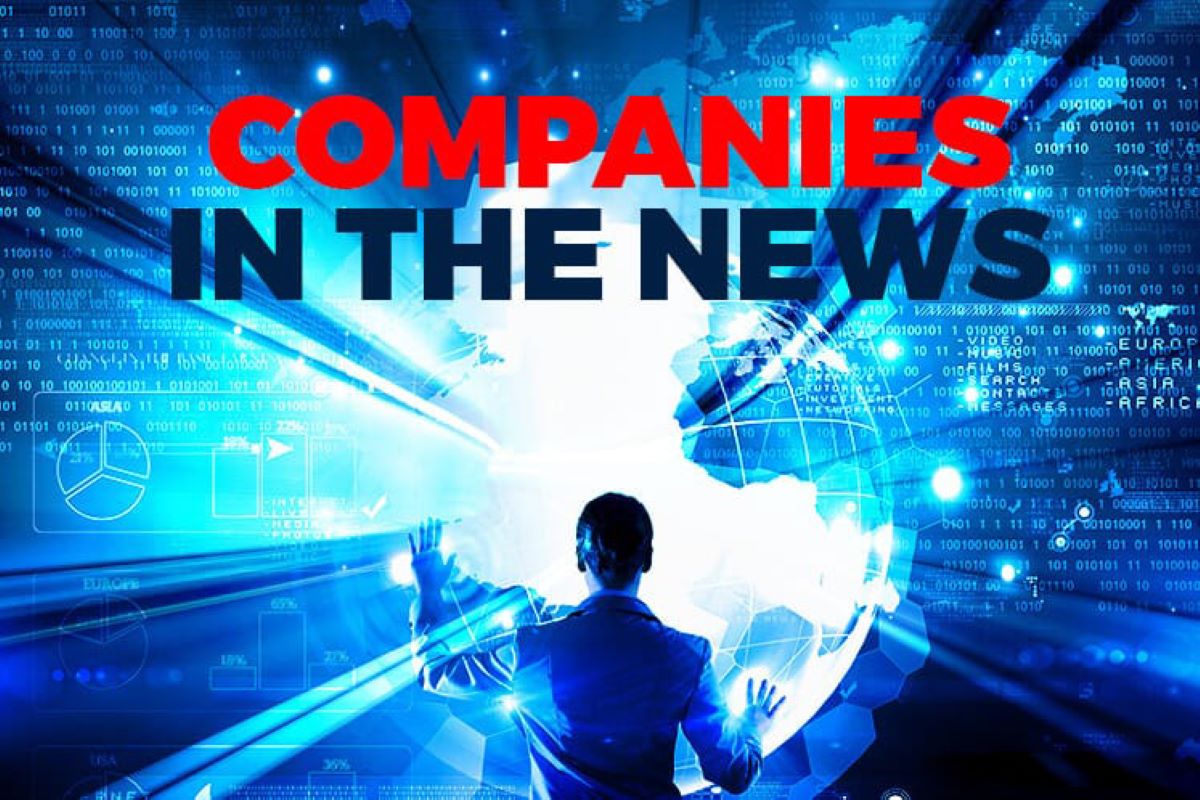 KUALA LUMPUR (Oct 21): Based on corporate announcements and news flow on Thursday, companies in focus on Friday (Oct 22) may include: Supermax Corporation Bhd, IGB Bhd, CIMB Group Holdings Bhd, Digi.Com Bhd, Ageson Bhd, Sime Darby Plantation Bhd (SDP), Lotte Chemical Titan Holding Bhd (LCT), Vitrox Corporation Bhd, Pantech Group Holdings Bhd, Jaycorp Bhd, Willowglen MSC Bhd, Kumpulan Perangsang Selangor Bhd, Serba Dinamik Holdings Bhd, Kossan Rubber Industries Bhd and CapitaLand Malaysia Trust (CLMT).  
Disposable gloves produced by Supermax Corporation Bhd units Maxter Glove Manufacturing Sdn Bhd, Maxwell Glove Manufacturing Bhd, and Supermax Glove Manufacturing have been detained at all US ports of entry effective Thursday (Oct 21). US Customs and Border Protection (CBP) issued a Withhold Release Order against Supermax and its subsidiaries based on information that reasonably alleged their use of forced labour in manufacturing operations. CBP said it identified 10 of the International Labour Organization's indicators of forced labour during its investigation.
IGB Bhd's indirect wholly-owned subsidiary Verokey Sdn Bhd (VSB) has sold the latter's 50% stake in property investment firm Black Pearl Ltd (BPL) to HNG Blackfriars 1 Ltd for £104.38 million (RM598.9 million) to realise VSB's investment in BPL under a deal which values BPL at £208.75 million. IGB Bhd said VSB and Tower Ray Ltd (TRL), which each owned a 50% stake in BPL prior to the sale, entered into a sale and purchase agreement with HNG and VSB's holding company IGB Corp Bhd to sell VSB and TRL's stakes in BPL to HNG for a collective £208.75 million.
CIMB Group Holdings Bhd's 94.8%-owned subsidiary CIMB Thai Bank PCL saw its net profit rise 16.4% year-on-year (y-o-y) for the nine-month period ended Sept 30, 2021 (9MFY21) to 1.71 billion baht from 1.47 billion baht a year earlier. CIMB said the improvement was mainly attributed to better cost control resulting in a 12.3% decline in operating expenses and a 6% decrease in expected credit losses, despite a 5.4% drop in operating income. It noted that operating income declined to 10.88 billion baht from 11.5 billion baht, as net interest income fell 9.4% to 7.57 billion baht from 8.35 billion baht due to lower interest income on loans and hire purchase business from lower credit expansion.
CIMB Group Holdings Bhd is considering renegotiating terms of its bancassurance partnerships in Indonesia, Bloomberg quoted people familiar with the matter as saying, amid increasing interest from insurers seeking to expand in Southeast Asia. CIMB, which owns a majority stake in Indonesia's PT Bank CIMB Niaga, is holding talks with existing insurance partners Hong Kong-based AIA Group Ltd and Canada's Sun Life Financial Inc about a revised deal, the people said, asking not to be identified because the information is private. A potential pact could be valued at between US$300 million (RM1.25 billion) and US$400 million, the people said.
Digi.Com Bhd reported that its third quarter net profit fell 2.48% to RM312.82 million from RM320.76 million a year earlier despite a rise in the mobile telecommunication network provider's revenue, as the company registered, among others, higher depreciation and amortisation for its assets besides net loss on foreign exchange and fair value movement of foreign currency forward contracts. Digi.Com said revenue rose to RM1.584 billion in the third quarter ended Sept 30, 2021, from RM1.579 billion a year earlier, as postpaid service revenue strengthened to RM633 million, the highest in five quarters as the company's number of postpaid service subscribers rose to 3.25 million from 3.02 million.
Construction company Ageson Bhd is selling a piece of industrial land measuring approximately 168 acres in Batang Padang, Perak for a purchase consideration of RM278.78 million. Ageson's indirect 75%-owned subsidiary Ageson Holdings Sdn Bhd entered into a sale and development agreement with China's Zhejiang Guorong Digital Economy Group Ltd.
Sime Darby Plantation Bhd's (SDP) subsidiary SDP Renewable Energy Sdn Bhd (SDPRE) plans to develop two new biogas power plants with the largest grid-connected palm oil mill effluent (POME) biogas developer in Malaysia, Cenergi SEA Bhd's wholly-owned subsidiary Cenergi RE Sdn Bhd (Cenergi). SDP said its unit has signed a term sheet with Cenergi on Oct 9, 2021 to co-develop the plants in SDP's Malaysia operations at the Sungai Dingin estate in Kedah and Kok Foh estate in Negeri Sembilan. To date, Cenergi has developed three biogas power plants for SDP's palm oil mills which are currently operational, while two others are under construction with targeted completion in November 2021 and mid-2022.
Lotte Chemical Titan Holding Bhd (LCT) has decided to proceed with the construction of an RM18 billion integrated petrochemical project in Indonesia, in view of the increase in worldwide Covid-19 vaccinations and opening up of global economies. The construction of the Lotte Chemical Indonesia New Ethylene (LINE) project is expected to commence in 2022 and be completed by 2025. The group previously said the project will double its existing production capacity, as well as propel LCT into the top three companies in Southeast Asia, alongside Thailand-based Siam Cement Group pcl and PTT Global Chemical pcl.
Vitrox Corporation Bhd saw its net profit for the third quarter ended Sept 30, 2021 increase by 42% to RM42.21 million from RM29.71 million in the previous year. The rise in net profit came on the back of a 36% increase in revenue, which grew to RM168.29 million compared with RM123.75 million a year ago. The group attributed the higher revenue to an increase in sales of its machine vision system and automated board inspection  products, which led to the higher net profits recorded by the group.
Pantech Group Holdings Bhd's net profit rose 42.76% to RM15.31 million for the second quarter ended Aug 31, 2021, from RM10.72 million a year ago, mainly due to optimised trading and manufacturing operations, robust export demand and higher product prices. Its quarterly revenue remained flattish at RM136.49 million against RM136.31 million a year ago. Pantech has declared a second interim dividend of one sen per share for the quarter, bringing the total dividend declared thus far for the financial year ending Feb 28, 2022 to 1.5 sen.
Jaycorp Bhd has proposed to undertake a bonus issue of 137.25 million new shares on the basis of one bonus share for every one share held. Jaycorp said the entitlement dates will be determined later. The group said the bonus issue could encourage greater participation in the equity of the company and potentially result in improved trading liquidity of Jaycorp shares.
Willowglen MSC Bhd's wholly-owned subsidiary Willowglen Services Pte Ltd has been awarded an RM5.84 million contract for works relating to the installation of a public address emergency system and other security and communication systems for a fire station in Singapore Changi Airport. The company said the contract was awarded by China Communications Construction Company Ltd (Singapore Branch), with works entailing the supply, delivery, installation, testing and commissioning of the public address emergency system, emergency voice communication system, integrated security management system, master clock system, flame detection CCTV system and additional compliance to security enhancement for the fire station.
Kumpulan Perangsang Selangor Bhd's (KPS) 51%-owned subsidiary Aqua-Flo Sdn Bhd has clinched an RM91.6 million contract from Pengurusan Air Selangor Sdn Bhd (Air Selangor) to supply water chemicals to water treatment locations specified by Air Selangor or its subsidiary and associated companies. The contract will run for 14 months from Nov 1, 2021 to Dec 31, 2022.
Serba Dinamik Holdings Bhd group managing director and chief executive officer Datuk Mohd Abdul Karim Abdullah has disposed of his entire holding of 55.9 million of the group's warrants this week, as the price of the warrants hover near record low levels. He sold 21.58 million warrants on Oct 18, another 34.2 million warrants on Oct 20, and a further 123,600 warrants on Oct 21. Together, the warrants disposed of represent about 6.34% of the group's total warrants.
Kossan Rubber Industries Bhd's net profit for the third quarter ended Sept 30, 2021 (3QFY21) shrank 50.4% to RM528.2 million compared with RM1.06 billion posted for 2QFY21. Quarterly revenue declined 41.8% to RM1.3 billion compared with RM2.24 billion in the preceding quarter. The glove maker said its three divisions, namely rubber glove manufacturing, technical rubber products and clean room, registered lower revenues. The company declared a third interim dividend of 12 sen per share, to be paid on Nov 19.
CapitaLand Malaysia Trust (CLMT) (formerly known as Capitaland Malaysia Mall Trust) saw its net property income (NPI) for the third quarter ended Sept 30, 2021 contract 54.4% to RM18.57 million from RM40.75 million a year before. Quarterly gross revenue fell 30.5% to RM48.68 million against RM70.05 million a year ago. Its distributable income for the quarter shrank 86.3% year-on-year to RM3.19 million from RM23.23 million.