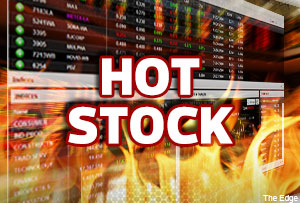 KUALA LUMPUR (Nov 10): Supermax Corp Bhd slipped as much as 4.7% after the glove maker recorded weak financial results in the third quarter ended Sept 30, 2014.
Last Friday, Supermax saw its net profit dropped 22.3% to RM27.8 million from RM35.8 million a year ago. Revenue declined marginally by 2.2% to RM278.4 million from RM284.6 million.
As at 11.25 am, the firm had lost 9 sen or 3.9% to RM2.24. The tenth top decliner saw trades of some 2.6 million shares. It had earlier fallen to a low of RM2.22.
Analysts today largely downgraded Supermax following the disappointing third quarter results.
CIMB Investment Bank Research said the firm's nine-month net profit came below its FY14 forecast and concensus forecast.
This was exacerbated by the unforeseen fire at its Alor Gajah, with recovery slower than expected, said CIMB IB analyst Eing Kar Mei in a note today.
Hence, target price (TP) was reduced to RM2.38 from RM2.53, with stock rating downgraded to "hold" call from "add".
Eing expects Supermax's margins to be squeezed as competition intensifies, given the additional capacity to come on-stream within the industry.
"More importantly, the group lacks transparency, which makes it difficult to track progress at the company," she said.
Kenanga Research also cut Supermax's TP by 6% to RM3.06 from RM3.23. It lowered net profit forecasts for FY14E and FY15E by 6% and 10% respectively.
In the upcoming quarters, Supermax may account for potential insurance claims from fire damages and revenue loss, said the Kenanga research team.
Still, the firm's capacity is expected to be driven by two new plants – Plant 10 and Plant 11 – to be commissioned by year-end.
Kenanga' research team maintained its "outperform" rating for the stock.