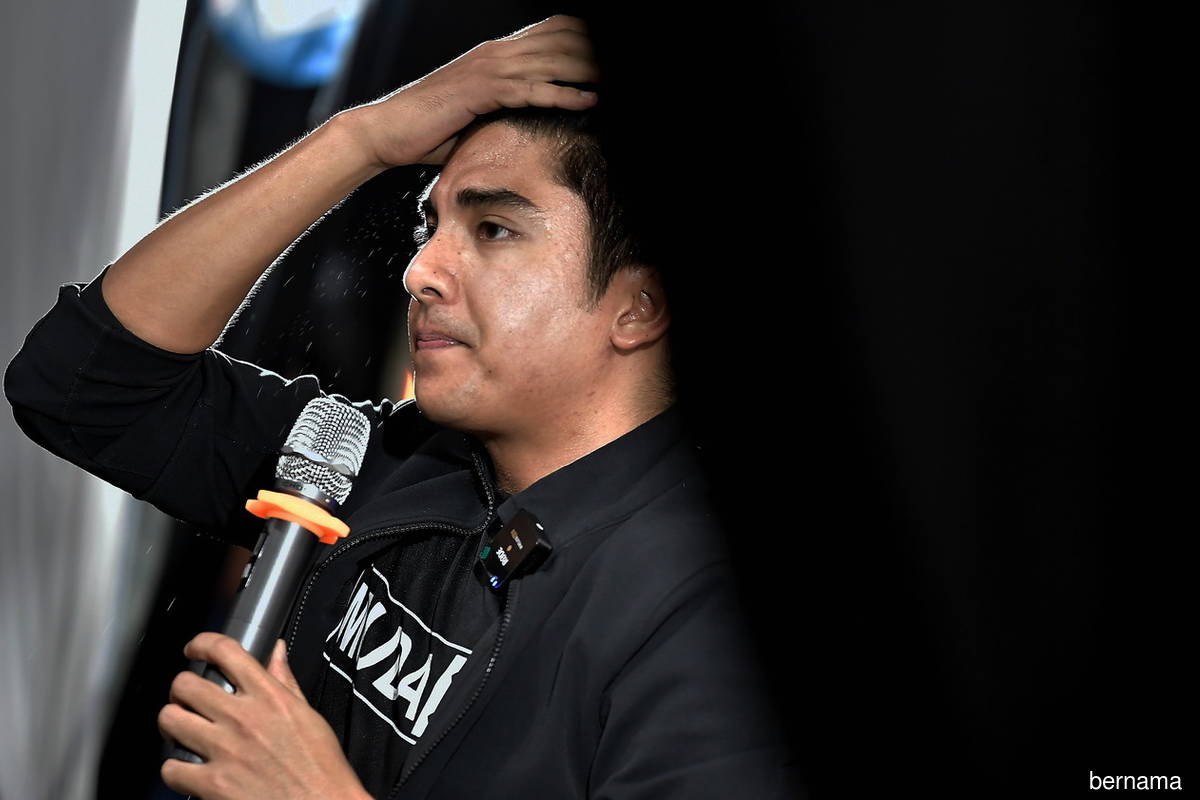 On Oct 30, Muda president Syed Saddiq Syed Abdul Rahman sounded a defiant rallying cry to kick off his party's campaign for the upcoming Malaysian general election. "To my friends in Muda, the time has come," he exhorted in an Instagram post. "We must put in everything that we can to help create a better Malaysia." 
Like his young party, Syed Saddiq, 29, burst on the political scene seeking to bring broad changes to Malaysian politics, channelling the frustrations of many Malaysians disheartened by the frequent gridlock, party-hopping and feud among senior political figures. Then 25, Syed Saddiq was first elected as a Member of Parliament for Muar in the 2018 general election as a Pakatan Harapan (PH) candidate under Bersatu, ousting three-term Umno incumbent Datuk Seri Razali Ibrahim with 53% of the vote. A founding Bersatu member and its youth chief, Syed Saddiq was later rewarded with a Cabinet position as the minister of youth and sports in the 2018-2020 PH government, the youngest-ever federal minister in Malaysian history. Nevertheless, after failing to support current Bersatu president Tan Sri Muhyiddin Yassin in the infamous Sheraton Move, he was forced out of Bersatu and started his own political party — Muda — in response. 
A challenging political environment
Despite the historic victory of PH and Syed Saddiq in 2018, he now faces a tough fight to defend his Muar seat. While opposition supporters were highly energised in 2018 by the 1Malaysia Development Bhd (1MDB) scandal, a turn of events over the last few years, from infighting within the PH administration, to its collapse after the 2020 Sheraton Move, and the subsequent toppling of Muhyiddin's Perikatan Nasional (PN) government in 2021, has led to widespread political apathy, especially among opposition-leaning voters. Indeed, the state election held in Johor earlier this year saw historic low turnout with huge gains made by the Barisan Nasional (BN) coalition at the opposition's expense. 
Of the seven state seats Muda contested in the Johor election, its first-ever electoral contest, it only won the urban state seat of Puteri Wangsa. Notably, the two state seats within Muar, Maharani and Sungai Balang, were won by Islamic party PAS and Umno respectively. Hence, sensing a ripe pickup opportunity, both PAS and Umno, key players in their respective PN and BN coalitions, have fielded candidates in Muar for Saturday's (Nov 19) general election, resulting in a tough three-cornered battle for Syed Saddiq's semi-urban seat.
Different appeals
Observations on the ground show diverse campaign strategies between the three parties. PAS and Umno have made strong campaigns, strategically optimising their appeals to suit their specific target audiences, and playing up their party's strengths while minimising weaknesses in response to their position in the broader political landscape. 
For instance, Umno has sought to turn the focus away from its senior leadership's corruption scandals and instead campaigned on the relational aspects. In Muar, Mohd Helmy Abd Latif from Umno has participated in youth social gatherings and sports events while visiting public spaces. 
Umno has also focused its campaigning on rural areas in Muar like Sungai Balang, where it has built extensive partnerships with local fishermen to diversify into other businesses like mussel farming. Given that the west coast of Johor has experienced a pronounced decline in fishing catches in recent decades, such initiatives help to provide an alternative source of income for the coastal communities. Umno has thus touted "stability and prosperity" in its manifesto, seeking to capitalise on these efforts in rural areas. Mohd Helmy, 41, is also relatively young and seeks to attract in particular the youth vote.
While PAS has never won a parliamentary seat in the southern states of Peninsular Malaysia, its relatively recent inclusion in a major political coalition, namely PN, makes it a viable opposition alternative and a strong force for the upcoming election. Indeed, PAS' campaigning seems to aim at Muda's support base. For example, given that almost half of Muar's population is below 40, Muda and PAS have sought to bring the national to the local, highlighting negative economic trends like youth underemployment and the need for better public services such as internet access. Both have therefore focused on semi-urban areas where such issues hit hardest, particularly during Covid-19 lockdowns. Relying on his personal charisma and banking on his party's multi-ethnic appeal, Syed Saddiq has been utilising an active broad-based social media campaign to reach out to potential youth voters, criticising government policy and sharing his own story of being politically persecuted in a corruption trial after graduating from university. However, while PAS has focused on the same issues, it has approached them with a different angle — morality, character and a sense of religiousness, which could potentially resonate in a constituency where 67% of the population are Malay. Muhyiddin, PN's chairman, has lambasted BN as corrupt with Umno president Datuk Seri Dr Ahmad Zahid Hamidi embroiled in corruption trials. The PAS candidate in Muar, Ustaz Abdullah Husin, 60, is also the party's Johor state commissioner, and has also played up his experience in stewardship and guidance as a former religious school principal. 
In sum, both parties have the potential to peel off Syed Saddiq's supporters, with rural voters possibly favouring Umno given its support for the rural economy and young urban Malay voters being swayed by PAS' framing of national issues on religious and moral grounds. 
Syed Saddiq's time
Whatever the case, Syed Saddiq is in a precarious position in a seat that he must win to ensure his and his party's political survival. Unlike in 2018, Syed Saddiq is no longer the only viable opposition politician on the ballot, nor can he ride on the coattails of senior figures like [former prime minister] Tun Dr Mahathir Mohamad or Muhyiddin after launching his separate, youthful brand as the president of Muda. Despite the circumstances, he has nonetheless expressed a firm belief that Malaysian youth are "kingmakers", arguing that "young people may complain and criticise, but that shows that they care". With a following of 1.8 million on Instagram and 800,000 on Facebook, Syed Saddiq does retain a formidable advantage in reaching out to youth voters, a strength both his rivals acknowledge and are trying to counter through their own strategies. 
Even so, it remains to be seen whether the youth will be convinced by Syed Saddiq's policy-focused messaging or the more traditional rhetoric from the Islamic right. The uncertainty regarding rural voters' motivations, and whether they can look beyond Umno's corruption allegations and BN's governance on national economic issues like inflation, also further blurs electoral predictions. How these factors play out will determine the eventual winner in Muar. Interestingly, these same factors are all key themes that are also playing out in electoral races across the rest of the country. As Syed Saddiq himself noted, "whichever coalition wins Muar, wins Malaysia". Syed Saddiq will therefore hope that the young people of Muar will rise to the challenge, propel him to victory, and cement his status as a political leader for the new generation come election time on Saturday, instead of calling time on his fledgling political career. 
Joshua Wan is a Master of Public Administration candidate at the School of International and Public Affairs, Columbia University. Kevin Zhang is a senior research officer in the Malaysian Studies Programme at the ISEAS - Yusof Ishak Institute.    
Get our comprehensive GE15 coverage here.