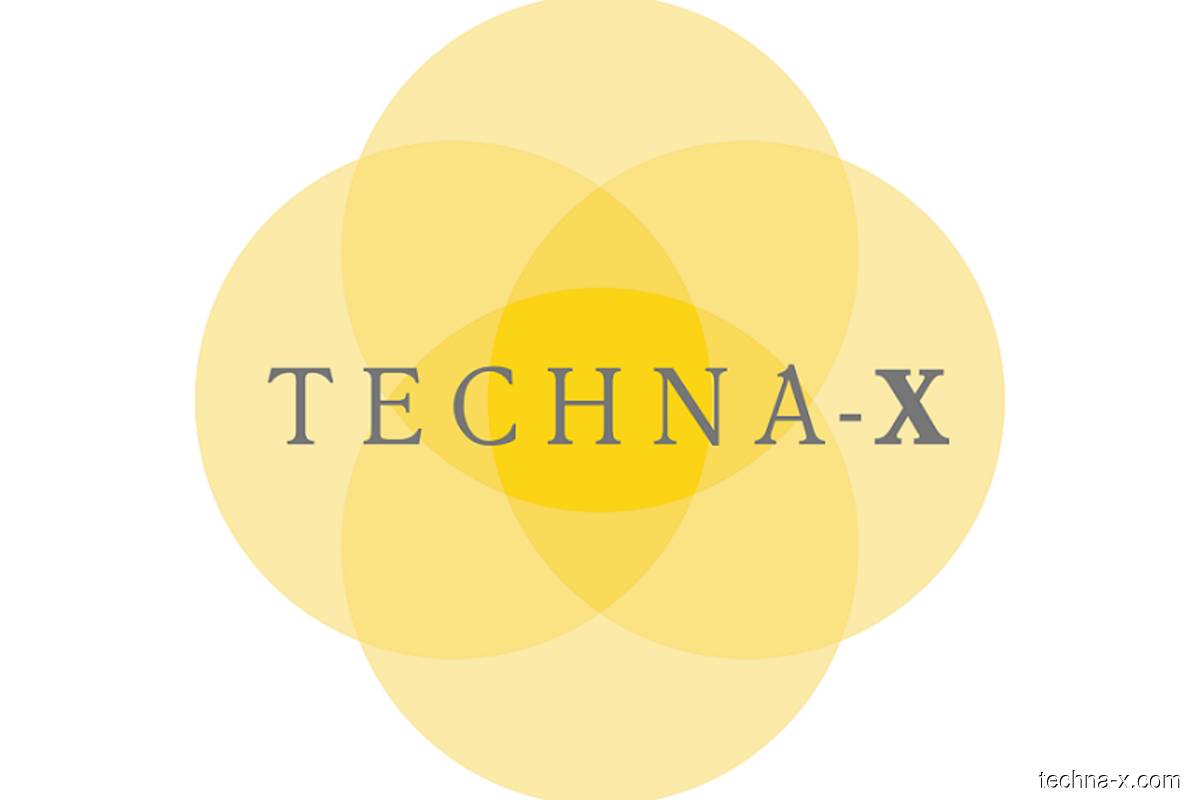 KUALA LUMPUR (Dec 28): Techna-X Bhd, formerly known as Sino Hua-An International Bhd, climbed 0.5 sen or 6.25% to 8.5 sen on Tuesday (Dec 28) morning after proposing a reverse takeover of its 50%-owned HK Aerospace Beidou New Energy Technology Co Ltd (HKAB) via Singapore-listed F&B group Chaswood Resources Holdings Ltd.
Techna-X, which was among the most-actively traded stocks, saw 12.12 million shares changing hands on Tuesday morning.
Techna-X announced on Monday that it plans to dispose of its entire 50% equity interest held in HKAB for a consideration of S$339.29 million (RM1.05 billion).
The said disposal forms part of the sale and purchase agreement entered into between Techna-X, Wan Muhamad Hasni Wan Sulaiman, Nong You Hua and Satriya Suetoh (vendors) with Chaswood, for the disposal of 200,000 shares in HKAB, representing 100% equity interest in HKAB, to Chaswood for a total consideration of S$678.57 million (RM2.09 billion).
The deal will be satisfied via the issuance of approximately 17.86 billion new ordinary shares in Chaswood at a pre-consolidation issue price of S$0.038 (12 sen) per Chaswood share.
Chawood was listed on the Catalist Board of Singapore Exchange Securities Trading Ltd.
The reverse takeover will result in Techna-X owning 48.2% of Chaswood's enlarged share capital and Chaswood owning the entire 100% in HKAB.
In addition to the proposed acquisition, Techna-X also proposed a share consolidation of every 10 existing Chaswood shares into one consolidated Chaswood share.
It also proposed a waiver from the obligation to undertake a mandatory general offer for all the remaining Chaswood shares not held by the vendors.
It also proposed a scheme of arrangement with the creditors of Chaswood, via the issuance of 40.51 million consolidated Chaswood shares.
Techna-X said the proposed disposal is essentially a backdoor listing of HKAB via Chaswood, which will enable Techna-X to unlock value by monetising and securitising its investment in HKAB, by creating a separate listing platform for HKAB on the Catalist Board of the Singapore Exchange.
In addition, the listing status of HKAB on the Catalist Board of the Singapore Exchange will enable it to raise its future equity and debt funding requirement through the capital market independently from Techna-X; expand its customer base, retain and attract new employees from its industry; and allow investors to separately appraise the business strategies, risks and returns of HKAB independently from Techna-X.
HKAB is principally involved in the internet of things (IoT) and technical internet research and manufacturing operations in China. It holds the intellectual property, research and development, global marketing and distribution rights of the ultra-capacitors technology to a range of industries for energy storage and ruthenium super batteries.
HKAB uses ruthenium base in its ultra-capacitor and has a complete patent field and strategy in ruthenium ultra-capacitor technology in order to develop its own proprietary systems. HKAB has established an 8.25-acre manufacturing and research and development operation in China's Guangxi Hi-Tech Industrial Park.
Read also: 
Techna-X plans backdoor listing of capacitor tech unit