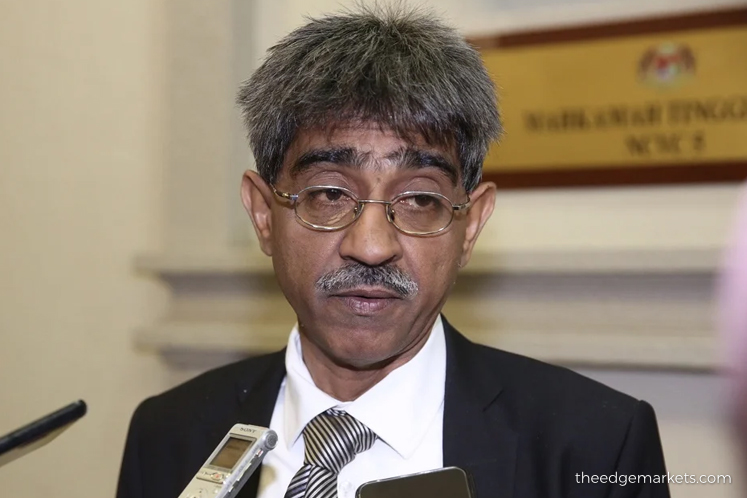 KUALA LUMPUR (May 29): Former premier Tun Dr Mahathir Mohamad has sent a notice of objection to the Registrar of Societies (RoS) and the Parti Pribumi Bersatu Malaysia (Bersatu) headquarters over the membership termination letter issued to him.
Mahathir's lawyer, Mohd Haniff Khatri Abdulla, said his client is strongly objecting the termination letter issued by Bersatu organising secretary Captain (Rtd) Muhammad Suhaimi Yahya yesterday.
The organising secretary had also issued termination letters to four other Bersatu MPs, namely Datuk Seri Mukhriz Mahathir, Dr Maszlee Malik, Syed Saddiq Syed Abdul Rahman and Datuk Amiruddin Hamzah.
In a posting last night, Haniff claimed the termination, effective yesterday, was invalid as the letter signed Suhaimi is not valid as his post is not recognised or defined in Bersatu's constitution.
"Suhaimi as the organising secretary does not possess any executive power to make a decision or deal personally with matters concerning the party constitution as he did with the issuance of the letter yesterday. Following this, the termination letter is not valid and cannot be enforced," said Haniff.
The lawyer further claimed that Suhaimi had acted negligently in not stating clearly the reason for the termination, the name of the person under whose directive he was acting, and whether that person has the powers to issue such directive.
The lawyer said Article 10.2.2 and 10.2.3 of Bersatu's constitution cannot be used automatically by Suhaimi as the organising secretary.
"Following this, further legal action can be taken after consultations with Dr Mahathir and the four others," he said.
Haniff emphasised that the letter issued yesterday by Suhaimi did not mention the posts held by the five of them.
In the letter, Suhaimi said the decision was made because Dr Mahathir had joined and sat with the opposition block when Parliament was convened for a one-day sitting last Monday.
He also said the former premier had informed the party that his seat in Parliament would be with the block that does not support the Perikatan Nasional government led by Prime Minister Tan Sri Muhyiddin Yassin, who is also the president and acting chairman of Bersatu.
"Hence, please be informed that in accordance to Clause 10.2.2 and 10.2.3 of Bersatu's constitution, Tun's (Dr Mahathir) membership in Bersatu ceases with immediate effect," he said.
Read also:
Tun Mahathir, his son Mukhriz and three others terminated as Bersatu members