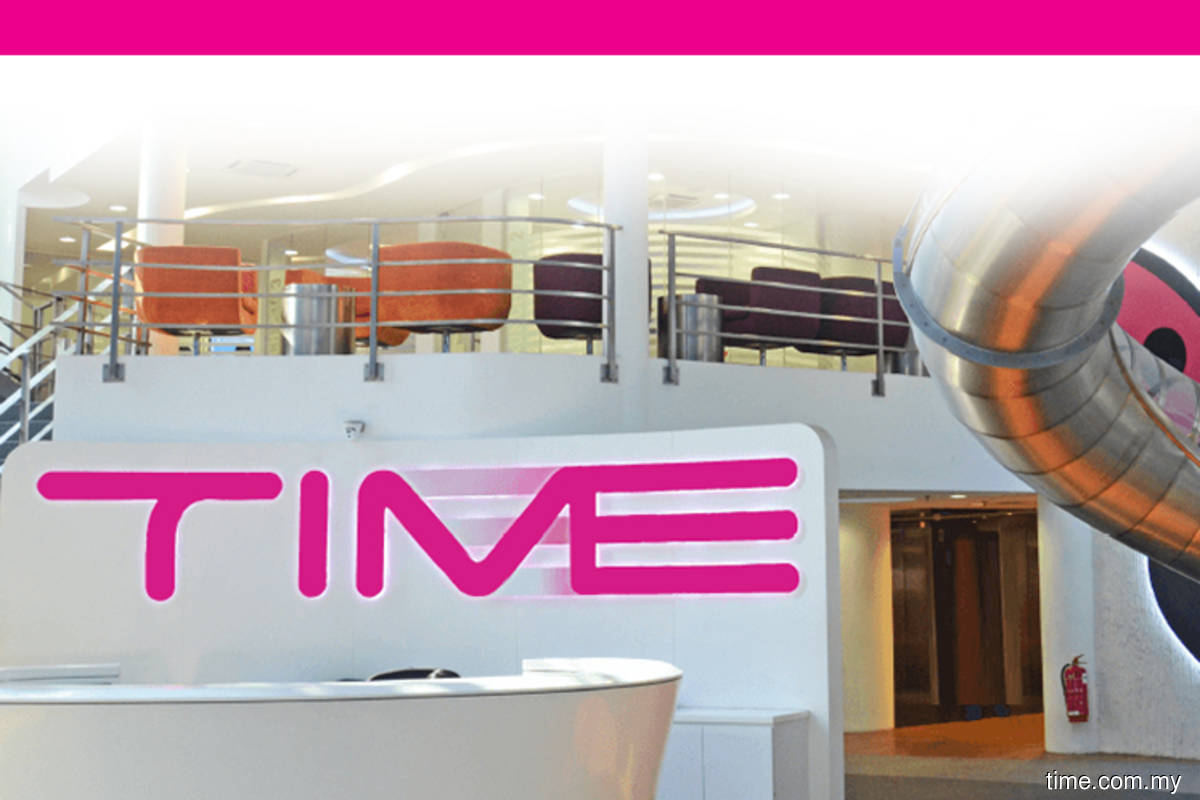 KUALA LUMPUR (Aug 18): TIME dotCom Bhd's high-speed Internet or broadband packages in Malaysia are said to be the the most competitive in terms of price per bandwidth speed as measured by megabits per second (Mbps) at a minimum price of 20 sen per Mbps compared to rivals, as TIME, which directly owns its entire fibre-optic network, focusses on high-density, high-rise buildings that have enabled the company to yield better profit margins and enlarge its customer base in a very targeted manner.
RAM Rating Services Bhd infrastructure and utilities analyst Chu Jia Ying wrote in an emailed response to queries by theedgemarkets.com that TIME's direct ownership of its fibre-optic network contrasts with its rivals, which largely lease fibre-optic capacity from Telekom Malaysia Bhd (TM) via the inking of wholesale agreements at regulated rates.
"TIME's edge is that it directly owns its entire fibre network," Chu said. According to RAM's note on Friday (Aug 13), TIME's broadband packages in Malaysia as of Aug 3, 2021 were the most competitive in terms of price per Mbps,compared to rivals TM, Maxis Bhd, Celcom Axiata Bhd and Digi.Com Bhd.
RAM analysts Chu and Davinder Kaur Gill wrote in the note that TIME's 100Mbps, 500Mbps and 1,000 Mbps broadband packages were priced at 99 sen, 28 sen and 20 sen per Mbps respectively, based on the high-speed Internet packages' monthly subscription rates of RM99, RM139 and RM199 respectively.
Compared with the industry's 100Mbps broadband packages, TM and Maxis' 100 Mbps packages were each priced at RM1.29 per Mbps, while Celcom and Digi's 100Mbps packages were priced at RM1.20 and RM1.30 respectively, according to RAM's note, which cited the pricing data from the Internet services providers.
In the emailed reply, Chu said TIME's rivals' fibre-optic capacity leasing arrangements with TM are in place to avoid duplication of fibre-optic networks, as TM's fibre-optic footprint is the largest in Malaysia at more than 600,000 km.
According to Chu, RAM noted a distinction in broadband rollout strategies between TIME and TM. Chu said TIME's strategy of focussing on high-density, high-rise buildings has enabled TIME to yield better profit margins and enlarge its customer base in a very targetted manner. 
"That said, TIME's growth may be constrained by the limited serviceable market in the high-rise urban areas in the longer term. TM, on the other hand, has a strong customer base in the landed residential areas. Additional fibre investments/rollouts at TIME are selective, depending on commercial and payback period considerations which translate into strong return on investments within a short time frame.
"Fibre network continues to offer superior and consistent network quality over copper network (as offered by (TM's) Streamyx). Accordingly, TIME has been able to boast the fastest Internet speed package of up to 1Gbps in the domestic market at the most competitive price (by RM/Mbps). 
"As such, its retail segment has been enjoying strong subscriber and earnings growth, owing to its ability to price attractively, coupled with the new norm of working from home that necessitates the installation of faster and more reliable home broadband. Its high customer satisfaction indicators have also allowed TIME to manage its churn rate at low levels," Chu said.
All considered, Chu said TIME's ability to capitalise on market needs with well-priced products and services, coupled with its lean operating cost structure, has enabled the group to register stronger growth relative to its industry peers.
In the note dated Aug 13, Chu and Davinder said TIME has generated positive free operating cashflow in the last five years, notwithstanding its capital-intensive business. 
A minimal debt load against healthy cash reserves underpin TIME's consistent net cash position, they said.
"While industry prospects are healthy, our stressed cashflow assumption incorporates more moderate revenue growth and heftier capital expenditure, as well as other investment needs in the medium term, following which TIME's credit metrics are anticipated to stay intact," said the analysts, who indicated that RAM had reaffirmed the rating of TIME's 2015 to 2035 RM1 billion Islamic medium term note programme at AA2/Stable. 
"The reaffirmation is premised on TIME's solid operational performance and resilient financial metrics," they said.
Constraining the sukuk rating is TIME's still small market share compared to rivals, according to the analysts.
The analysts had however not specified in the note, the percentage of TIME's market share in the Malaysian broadband market.
"Any upside to the (sukuk) rating is contingent on TIME significantly boosting its fixed-broadband market position domestically and building a meaningful regional presence.
"The evolving technological landscape might present a risk to the group. The rollout of the 5G network may hinder demand for fixed broadband in the longer term, if cellular players are able to offer greater speed and connectivity at lower prices. 
"Overall, we do not expect the criticality of the fibre network to be impacted overnight," they said.
On Bursa Malaysia today, TIME's share price closed up seven sen or 1.51% at RM4.72 at 5pm, for a market value of about RM8.59 billion, based on the company's 1.82 billion issued shares.
Malaysia's sovereign wealth fund Khazanah Nasional Bhd is the largest shareholder in TIME, with a combined direct and indirect stake of 40.097%.
According to TIME's Bursa filing on Aug 9, 2021, Khazanah owns a direct 10.798% stake and an indirect 29.299% equity portion in TIME as at Aug 5, 2021. 
Khazanah's indirect stake in TIME is held via Pulau Kapas Ventures Sdn Bhd, according to TIME.