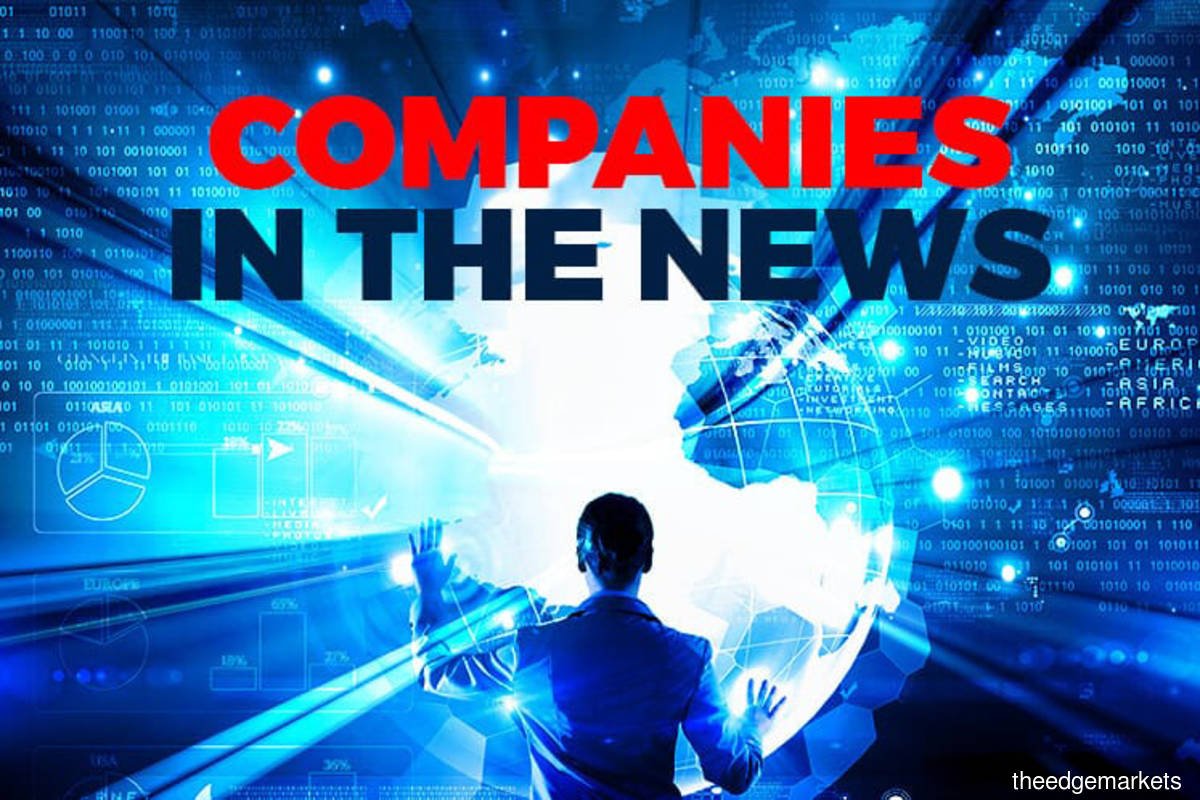 KUALA LUMPUR (April 26): Based on corporate announcements and news flow today, companies that may be in focus tomorrow (April 27) include Top Glove Corp Bhd, KPower Bhd, IJM Corp Bhd, Aneka Jaringan Holdings Bhd, IGB Real Estate Investment Trust, AirAsia X Bhd, Eastern & Oriental Bhd, Kerjaya Prospek Group Bhd, Gamuda Bhd, Yong Tai Bhd, Kanger International Bhd, Mobilia Holdings Bhd and Opcom Holdings Bhd.
Top Glove Corp Bhd has resolved all 11 International Labour Organization (ILO) indicators of forced labour, noting that the resolution of the 11 ILO indicators of forced labour was verified by independent international UK consultant Impactt Ltd in its report dated April 22.
KPower Bhd has secured four EPCC contracts with a total value of approximately RM510 million in Pahang and Perak.
KPower's unit KPower Engineering Sdn Bhd was awarded the contracts by Cabaran Hijau Sdn Bhd, Selat Serasi Sdn Bhd, Denai Delima Sdn Bhd and Koridor Mentari Sdn Bhd.
IJM Corp Bhd clarified that it has not received "any formal proposal or offer from any party expressing interest for a corporate merger" at this juncture. Noting that it constantly evaluates various proposals or initiatives, including those that it may receive from other parties, as part of its continuous efforts to enhance shareholder value, IJM Corp said the company will disclose any relevant information to Bursa Malaysia and to its investors in a timely manner in accordance with good corporate governance practice.
Piling and foundation outfit Aneka Jaringan Holdings Bhd has secured a RM77.8 million subcontract for the construction of West Coast Expressway from IJM Construction Sdn Bhd. This involves package works for Sections 3, 4, 5, 8, and 9, and to build Bridges S3-1 and S3-2 (SAE Interchange to NKVE/FHR2 Interchange).
IGB Real Estate Investment Trust's (IGB REIT) net property income fell 36% to RM43.72 million in the first quarter ended March 31, 2021, from RM68.36 million a year earlier, largely due to lower car park income and higher allowance for impairment of trade receivables as a result of Covid-19. Quarterly revenue fell 20.5% to RM99.44 million, from RM125.01 million previously, underpinned by lower rental income from tenants. Its manager has approved a distribution of 97.5% of its quarterly distributable income, amounting to RM47.4 million or 1.33 sen per unit, to be paid on May 31.
AirAsia X Bhd (AAX), which is planning a RM500 million fundraising exercise, intends to provide a steeper discount to its rights issue price to encourage the take-up of the cash call. The board intends to fix the rights issue price at an indicative discount of between 30% and 55% to the theoretical ex-all price of AAX shares after taking into consideration the need to price the rights shares at an issue price deemed sufficiently attractive to encourage subscription to the rights shares.
The mandatory takeover offer by Amazing Parade Sdn Bhd for shares in Eastern & Oriental Bhd (E&O) has been deemed "not fair and not reasonable" by independent adviser BDO Capital Consultants Sdn Bhd (BDO CC). Amazing Parade, which is owned by Kerjaya Prospek Group Bhd co-founders Datuk Tee Eng Ho and Tee Eng Seng, has proposed to acquire the remaining 820.08 million shares or 57.29% stake it does not own in E&O at 60 sen apiece. BDO CC pointed to the offer's "significant discount of RM1.52 or 71.7% to the estimated fair value per E&O share of RM2.12", adding that the offer is not reasonable as E&O shares will remain tradable and hence, the holders will still have the opportunity to realise their investment in E&O shares at the prevailing market prices in the open market after the closing date.
Meanwhile, a joint venture comprising Kerjaya Prospek Group Bhd and Gamuda Bhd has won a RM202.6 million contract from E&O to build a sea link between Jalan Gurney and the Seri Tanjung Pinang (phase two) development (STP2 Island). The contract covers the execution of infrastructure works which consist of the Gurney Marine Bridge between Jalan Gurney and the STP2 Island, and upgrade of a 55.47m wide main road from the Gurney Marine Bridge to the Gurney roundabout as well as any other associated civil engineering works proposed.
Property developer Yong Tai Bhd said its healthcare subsidiary has obtained the approval from the Ministry of Health's Medical Review & Ethics Committee for its Phase III clinical trial study of inactivated Covid-19 trial vaccines in Malaysia, involving 3,000 subjects. Yong Tai said its unit, YTB Healthcare Sdn Bhd, has formalised the Phase III clinical trial with its China-based partner Shenzhen Kangtai Biological Products Co Ltd since December last year.
Kanger International Bhd is buying a 51% stake in building materials supplier Sung Master Holdings Sdn Bhd for RM94.8 million, which will be satisfied by a combination of cash of RM52 million and the issuance of 713.2 million new Kanger shares at six sen apiece for the remaining RM42.8 million. The RM52 million cash will be partially funded through the proceeds of a proposed subscription agreement entered with Kanger's executive director Steven Kuah Choon Ching for the subscription of 769.5 million shares at six sen each, which would raise a total of RM46.2 million. The remainder will be sourced from internal funds and bank borrowings.
Johor-based furniture manufacturer Mobilia Holdings Bhd's subsidiary Mobilia International Sdn Bhd has been instructed by the Ministry of Health to suspend operations from April 26 until May 2, after some of its employees tested positive for Covid-19. The temporary suspension is expected to delay the shipment of several sales orders. The management is currently in discussion with the respective customers for the extension of time to deliver the goods.
Datuk Mohamed Sharil Mohamed Tarmizi has stepped down as Opcom Holdings Bhd's chairman following his appointment to the board of Digital Nasional Bhd (DNB). Opcom said the Malaysian Communications and Multimedia Commission has stipulated that a director of DNB — the government's special purpose vehicle to deploy 5G in the country — shall not be a director or officer of a telecommunications equipment provider.