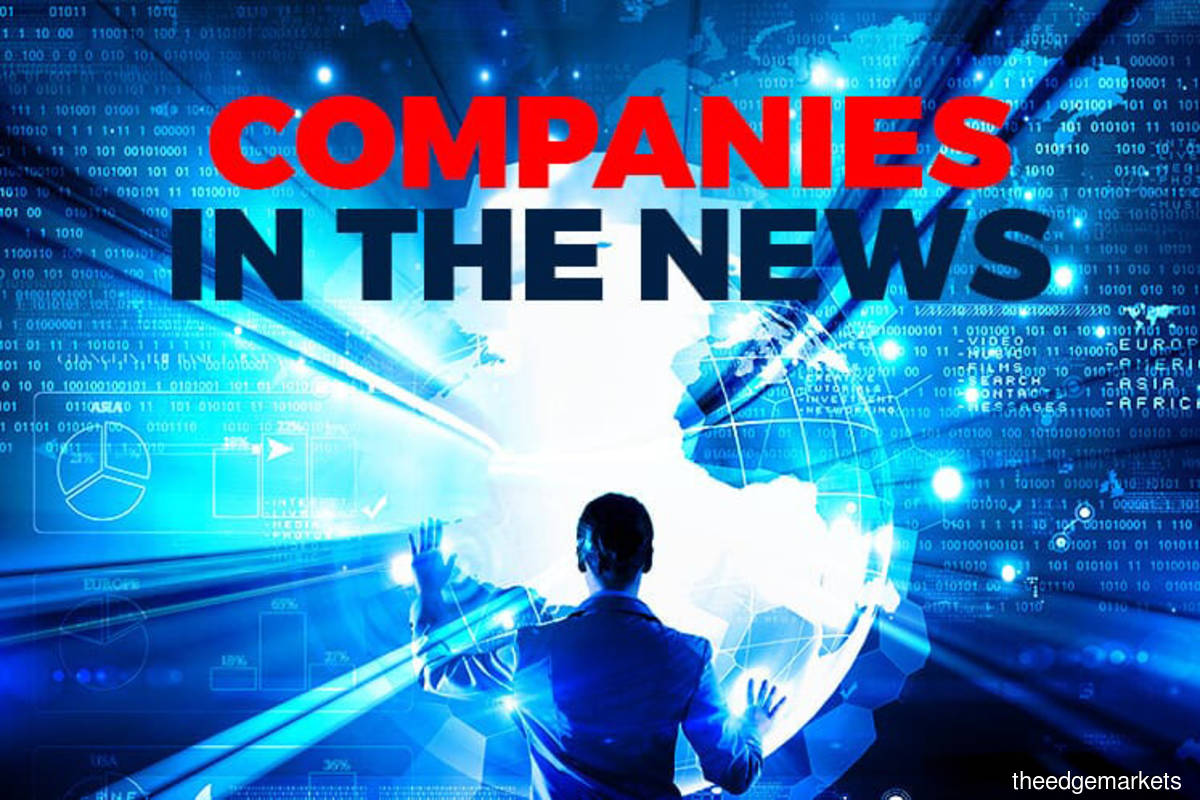 KUALA LUMPUR (Dec 10): Based on corporate announcements and news flow on Friday (Dec 10), companies in focus next Monday (Dec 13) may include: Top Glove Corp Bhd, Serba Dinamik Holdings Bhd, TSH Resources Bhd, Velesto Energy Bhd and Chin Hin Group Property Bhd (CHGP). 
Top Glove Corp Bhd's net profit shrank 69.45% quarter-on-quarter to RM185.72 million for the first quarter ended Nov 30, 2021, from RM607.95 million for the immediate preceding quarter, dragged by declining glove average selling prices (ASPs) and higher operating cost as a result of lower utilisation rates. Revenue fell 25.15% to RM1.58 billion, from RM2.12 billion. On a year-on-year basis, net profit plunged 92.12% from RM2.36 billion a year ago, while revenue dropped 66.71% from RM4.76 billion.  
Serba Dinamik Holdings Bhd's indirect wholly-owned subsidiary SD International Sukuk Ltd is reported to have defaulted on its US$7 million (RM29.53 million)
semi-annual coupon payment on the outstanding US$222 million senior Islamic bond or sukuk issued by SD International, according to Malaysian Rating Corp
Bhd (MARC). Following the missed semi-annual coupon payment of US$7 million by SD International, MARC said it has downgraded Serba Dinamik's Islamic
Medium-Term Notes rating to CIS from BBIS/Negative.
TSH Resources Bhd's 90%-owned subsidiary PT Bulungan Citra Persada (BCAP) has proposed to dispose of seven pieces of agricultural land in Kalimantan, Indonesia for RM678.97 million cash. TSH said BCAP have signed a heads of agreement with PT Kawasan Industri Kalimantan Indonesia and PT Kalimantan Industrial Park Indonesia for the proposed disposal.
Velesto Energy Bhd said Rohaizad Darus will be retiring as its president and executive director on Feb 25 next year, after helming the offshore oil and gas rig operator for 10 years. He will be succeeded by Megat Zariman Abdul Rahim, who was Bumi Armada Bhd's offshore marine services chief and currently heads the vessel operator's external relations and sustainability.
Chin Hin Group Property Bhd (CHGP) said its 65%-owned subsidiary Kayangan Kemas Sdn Bhd is buying a 60% stake in Makna Setia Sdn Bhd for RM9 million to diversify into the infrastructure construction industry.