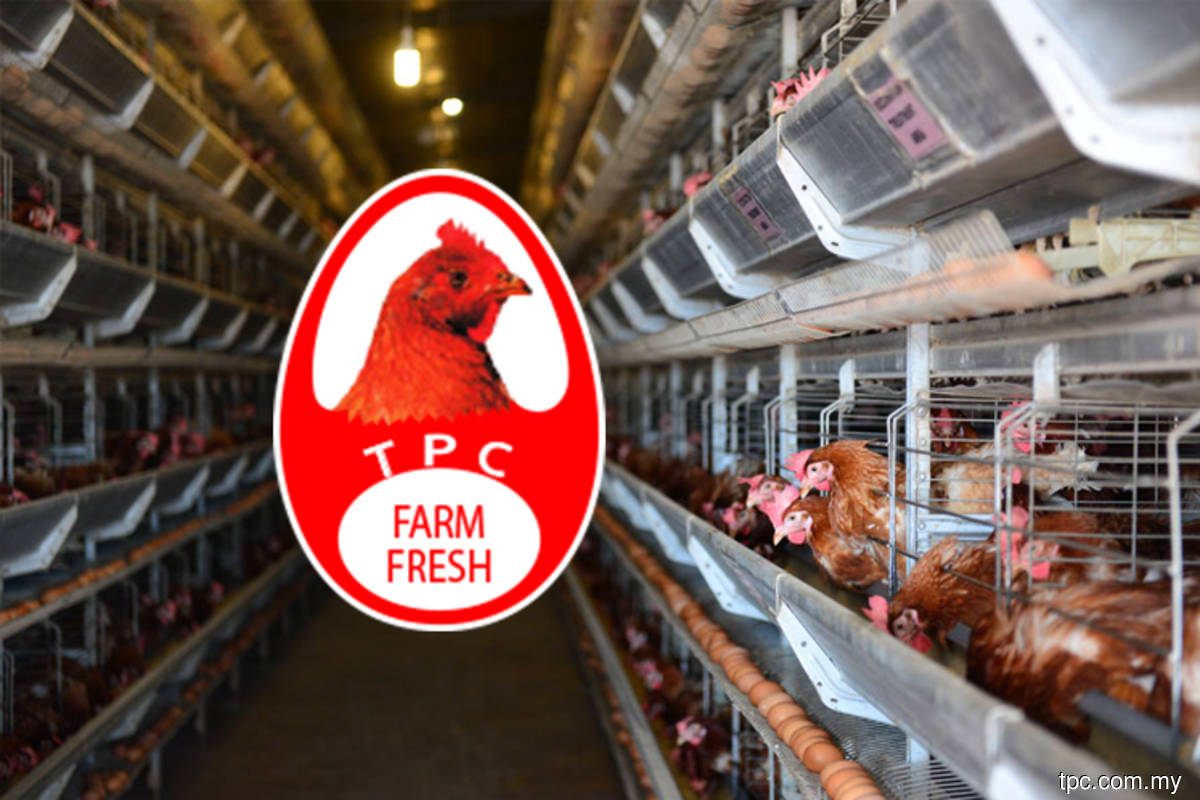 KUALA LUMPUR (May 19): Poultry farmer TPC Plus Bhd's external auditor Crowe Malaysia PLT has expressed an unmodified audit opinion with material uncertainty regarding its ability to continue as a going concern on the group's audited financial statements for the financial year ended Dec 31, 2021 (FY21).
In a bourse filing on Thursday (May 19), Crowe Malaysia drew attention to the group's net loss of RM28.45 million for FY21. It also noted that the group's current liabilities exceeded its current assets by RM29.06 million at end-December 2021.
"These conditions indicate the existence of a material uncertainty which may cast significant doubt about the group's ability to continue as a going concern," it added.
In response, TPC Plus' management believes that with the existing credit facilities granted by the financial institutions, the recovery of egg selling prices as well as the subsidies of eggs to be received from the government, the group will be able to generate sufficient cash flows to meet its obligations and working capital needs for the next 12 months.
TPC Plus shares were untraded on Thursday. They last closed at 20 sen apiece, bringing it a market capitalisation of RM61.65 million.