This article first appeared in Personal Wealth, The Edge Malaysia Weekly, on February 3, 2020 - February 09, 2020.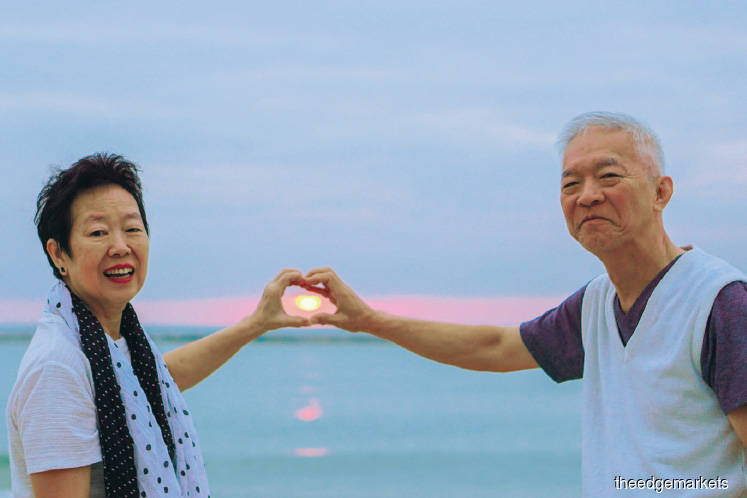 Older generations — consumers aged 45 and older — may play a significant role in increased consumption and the expansion of global growth
Contrary to popular belief, the biggest spenders on experiences globally are baboomers and not millennials, says the latest Citi GPS report. According to the report, titled Experiential Commerce: A Brave New World, baboomers (those aged 54 to 72) are likely to lead the growth in consumer spending across the globe.  
The report says this is particularly true in advanced economies (AEs). The baboomers in the US were found to have spent about twice that of millennials on experiences in absolute terms and almost 50% more of their available income. "Not only does this older cohort have higher levels of disposable income, it also has fewer demands on its income from childcare, education and housing costs. Along with the means (and motive) to spend on experiences, boomers also have the opportunity as this group has largely reached retirement age."
Citing a 2003 research paper Leaf Van Boven of the University of Colorado at Boulder and Thomas Gilovich of Cornell University, Citi says it has been empirically proven that experiential purchases make us happier than material ones. "Experiences are inherently less vulnerable to unfavourable comparisons — I may covet a bigger/better TV but I would not exchange a holiday with my family for a holiday with yours as they are just not substitutable. Also while the value of that same TV will diminish over time as new/better technology emerges, the perceived value of an experience (for example, a family holiday) is more durable."
While the younger generation also values experience over material things, they are weighed down the cost of education and anxiety about whether they will be able to afford housing. "We struggle to see this position changing materially as millennials settle into the child-rearing phase of their lives, which will only further reduce levels of disposable income and time available for experiences," says the report.
A higher concentration of wealth among the older generation, in the form of financial and real estate assets, supports this view, it adds.
The report highlights that travel will continue to be one of the greatest beneficiaries of the experiential commerce trend. Growth in outbound travellers from the US and Western Europe is predominantly driven older age groups — notably those aged 50 to 64 and those over 65 — supporting the report's thesis on the importance of the ageing baboomers to the experiential trend.
Emerging markets (EMs) as a whole will continue to outspend AEs, but the amount of aggregate spending age will become more heterogeneous over the next 10 years relative to the previous 10 years, says Citi.
Aggregate global spending is anticipated to rise to an astounding US$95 trillion in purchasing parity price-weighted terms between 2019 and 2030 from US$29 trillion in 2011. Data provided MarketPro, covering more than 160 economies, suggests that the older generations — consumers aged 45 and older — may play a significant role in increased consumption and the expansion of global growth, says the report.
"Among AEs, persons aged 45 to 65 are anticipated to spend the most, representing about 4% of the anticipated rise in global spending. Consumers aged 65 and older are poised to experience the fastest degree of spending growth compared with other age groups in AEs," it notes.
While this finding has helped to identify the "real experience spenders", Kathleen Boyle, managing editor at Citi GPS, expects a crunch for the experience trend over the next 20 years driven this demographic. "Beyond the age of 75, the propensity to travel fades as health deteriorates. This will likely put pressure on aggregate experiential spending as boomers enter old age, with more than half of them likely to be over 75 2030," she says.
"Given the smaller size of the subsequent generation (Gen X), we expect the outperformance of experiential spend to overall consumer spend to all but disappear 2040.Our scepticism is further enhanced our analysis, which suggests that much of the demand has been price stimulated."
However, the younger generations are driving both innovation and expenditure on experiences in developing markets, Boyle points out. "These younger cohorts are more likely to be employed in higher-paying tech and information industries and are therefore, developing the experience habit early. Growth in outbound travel in particular is already dominated the younger generations. As a result, this trend looks more durable as the population ages in developing markets."
Citi says that since the 2008 global financial crisis, the aggregate spending levels in EMs have been fairly uniform, particularly among the working-age population (those aged 15 to 64). "We posit this is the case as EMs are an overly broad category of economies at differing stages of development and wealth. 2030, China is projected to replace the US as the dominant global consumer in terms of aggregate spending. However, the rising tide of wealth in China over the next decade compared with the last 20 years may be more evenly distributed across age groups given similar levels of anticipated per capita spending."
The report adds that India and Indonesia may see increases in spending among older workers "consistent with the global and EM trends", while the 15 to 30 age group in India and Indonesia may also "dramatically" increase spending, outpacing consumption workers aged 30 to 45.