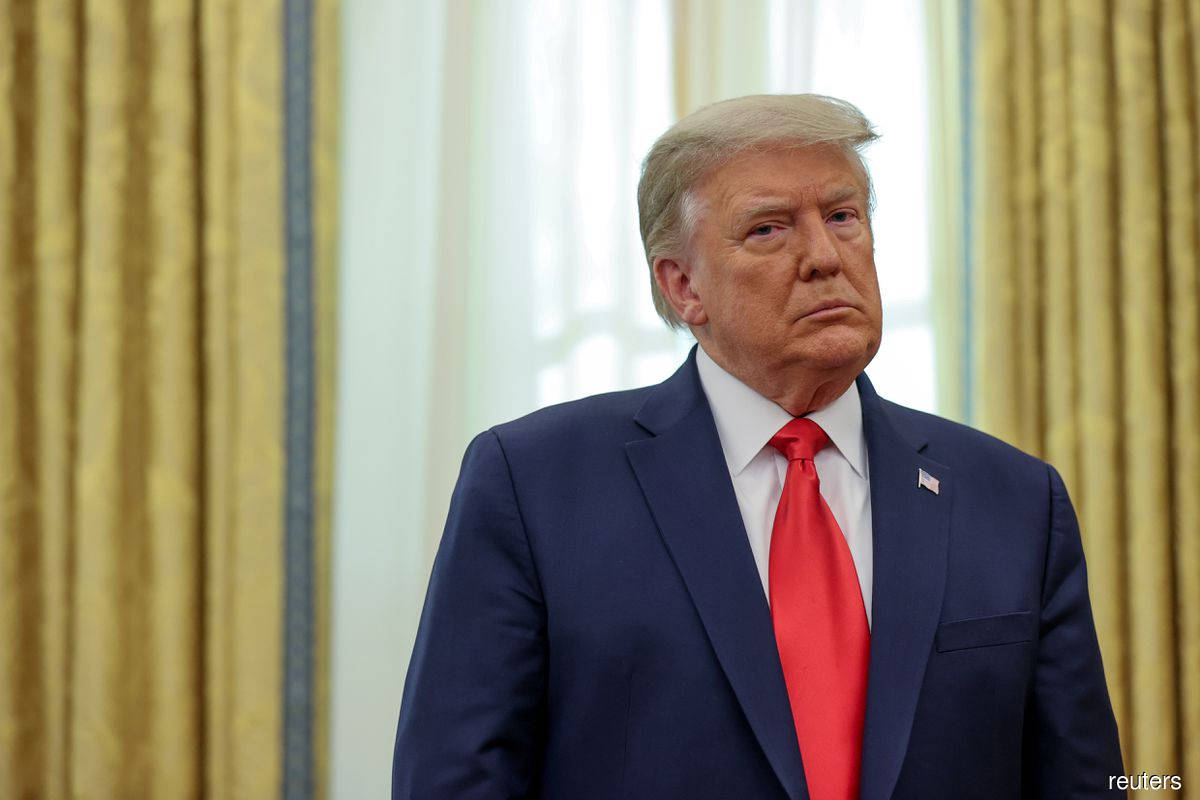 KUALA LUMPUR (Oct 8): Former U.S. president Donald Trump's business owes an estimated US$1.3 billion, nearly US$200 million more than it did when he left office, said Forbes magazine.
However, it said that does not mean that he's under more financial pressure.
In fact, Trump's balance sheet is in better shape today than it was months ago, it said.
Forbes said the reason for this is that earlier this year, JPMorgan Chase helped loan US$1.2 billion against a San Francisco office complex in which Trump holds a 30% minority interest.
It said as a limited partner, Trump would not be personally liable for that debt in the event of a default.
But it still has a huge effect on his finances, it explained.
In fact, the new loan allowed Trump and his business partner, publicly traded Vornado Realty Trust, to pay back their previous debt against the building, which was due last month, and extract about US$616 million in cash.
Forbes said that in other words, the refinancing increased the debt on the property but also provided its owners with more liquidity.
It said if Trump received 30% of the cash-out, the deal would have boosted his liquid holdings from an estimated US$110 million to nearly US$300 million.
The magazine said that cash could come in handy over the next couple of years.
It said in September 2022, Trump has another loan coming due, this one worth US$100 million on property he owns outright—the commercial space inside Trump Tower.
Forbes said that theoretically, Trump could refinance that loan as well.
It said the real estate is worth an estimated US$275 million, so a bank should be willing to offer a fresh US$100 million against it.
Even if the former president can't find a firm to refinance Trump Tower, he should be able to pay the money back with his own funds, it said.
The magazine said Trump has an estimated US$738 million of debt coming due over the next three years.