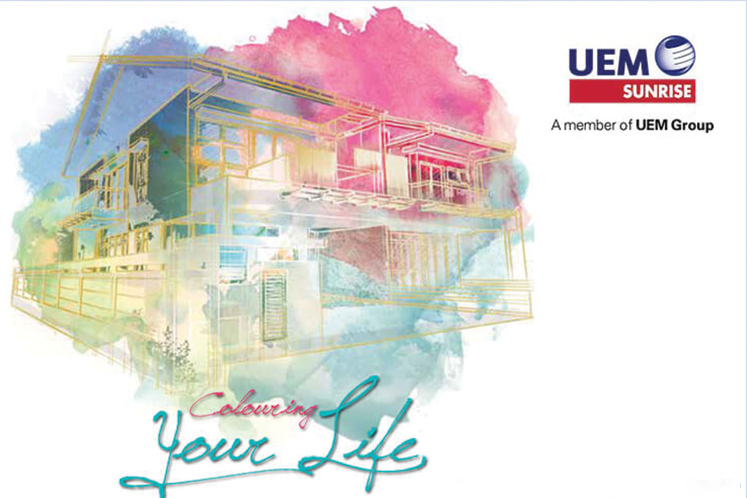 KUALA LUMPUR (June 19): UEM Sunrise Bhd, which swung to a first-quarter net loss largely due to foreign exchange (forex) losses, has warned that its earlier sales and gross development value (GDV) targets of RM2 billion respectively for the current financial year ending Dec 31, 2020 (FY20) are likely to be impacted by the economic uncertainty.
The property developer said it is evaluating the targets pending the finalisation of its numbers.
"We will be prudent in our spending and conserve cash where appropriate to ensure liquidity to sustain the group during this uncertain time. We remain focused in growing our top-line going forward," it said in a statement today.
As at end-March, UEM Sunrise's net and gross gearing stood at 0.35 times and 0.47 times respectively, with a cash balance of RM864.3 million.
The group posted a net loss of RM21.94 million for the first quarter ended March 31, 2020 (1QFY20) compared with a net profit of RM30.1 million a year ago, no thanks to forex losses amounting to RM18 million arising from the weak Australian dollar and South African rand against the ringgit.
This resulted in the group posting a loss per share of 0.48 sen for 1QFY20 compared with an earnings per share of 0.66 sen for 1QFY19.
Revenue for the quarter also dropped by more than half to RM195.85 million from RM419.26 million in 1QFY19.
UEM Sunrise managing director and chief executive officer Anwar Syahrin Abdul Ajib said about 90% of the projects launched last year, in terms of GDV, was conducted in the second half.
"This led to lower revenue as these ongoing projects are at the early stages of construction progress during the period under review. Revenue was also affected by lower sales for the period, mainly attributable to the absence of new project launches in the quarter," he said.
Anwar Syahrin added that the group had planned to launch the latest phase of Serene Heights Bangi, Selangor and a new residential development in Iskandar Puteri, Johor, but the plan did not materialise as Malaysia had enforced the Movement Control Order on March 18.
"This resulted in the closure of our offices and retails, delays in our project launches and put a stop to our construction activities. Economic movements have already slowed down. The weakened Australian dollar against the ringgit towards the end of the quarter, had also worked against us."
On prospects for FY20, UEM Sunrise said it remained cautious in its launches for 2020 and will focus mainly on residential developments, in addition to focusing on the sale of its inventories.
It will also continue to look for good development opportunities, particularly in Australia.
"There is sufficient headroom for us to raise funds should any opportunities avail itself during this period. Our unbilled sales as at end-March totalled RM1.8 billion. This will be substantially recognised over the next two financial years as most of the ongoing projects are still at the early stage of construction," he added.
At noon break, UEM Sunrise shares closed down 0.5 sen or 1.09% at 45.5 sen, bringing a market capitalisation of RM2.07 billion. A total of 1.02 million shares were traded.