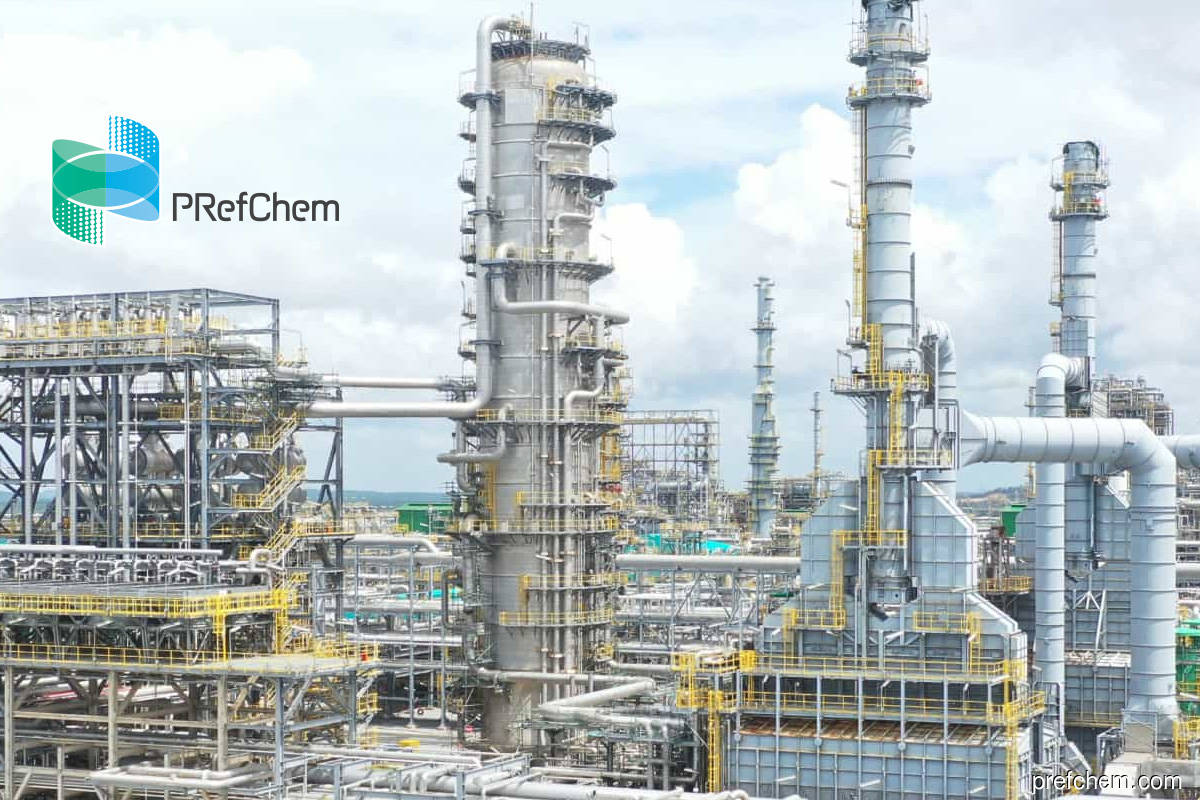 KUALA LUMPUR (June 29): The intense flaring at the Pengerang Refining and Petrochemical (PRefChem) integrated complex that was visible from Singapore this week was "part of the operational process" to ensure the safety of its assets and the surrounding areas, PRefChem said.
Singapore news portal Mothership reported on June 26 that flaring at the refinery, which was restarted in May after two years, was visible from many parts of Singapore in the evening of June 25.
Channel checks by The Edge confirmed the incident, which occurred after the reactivating of a fourth flare stack at the refinery on June 15. It is understood that the flaring activities restarted on June 14, and continued for around two weeks.
In a response to The Edge, PRefChem assured that "the flaring activities are part of the operational process to ensure the safety of the facilities, environment, and community".
"Similar to other refineries and petrochemical plants, it is common industrial practice to route the excess gases temporarily to the flare during start-up and shut down," it said in an email reply.
"As part of the regulatory requirement, PRefChem closely monitors the operations of its facilities and the impact it has on the environment and neighbouring community.
"PRefChem assures that all the relevant authorities and stakeholders are informed prior to the commencement of any operational activities which include the flaring activity," PRefChem said.
"Safeguarding the health, safety, and well-being of our people, community, and environment remains our utmost priority," it added.
While it is typical for refineries to flare excess gas, analysts who spoke to The Edge said the scale is uncommon and suggests there are abnormal conditions occurring on-site.
PRefChem, however, did not elaborate on the reason behind the unusual levels of flaring activities.
The Pengerang facility commenced gradual start-up from May 8, 2022, and is expected to hit 50% capacity in 2H22 and full capacity in 2023.  
Its commissioning had been delayed since April 2019 following an explosion and fire that occurred at the plant's atmospheric residue desulphurisation unit, with another explosion and fire in March 2020 that killed five people further postponing the commissioning scheduled in that same month to March 2021, and then to 2H2021.
PRefChem is a 50:50 strategic alliance between Petronas and Saudi Aramco.
Read also:
Five dead from Pengerang incident, investigations ongoing