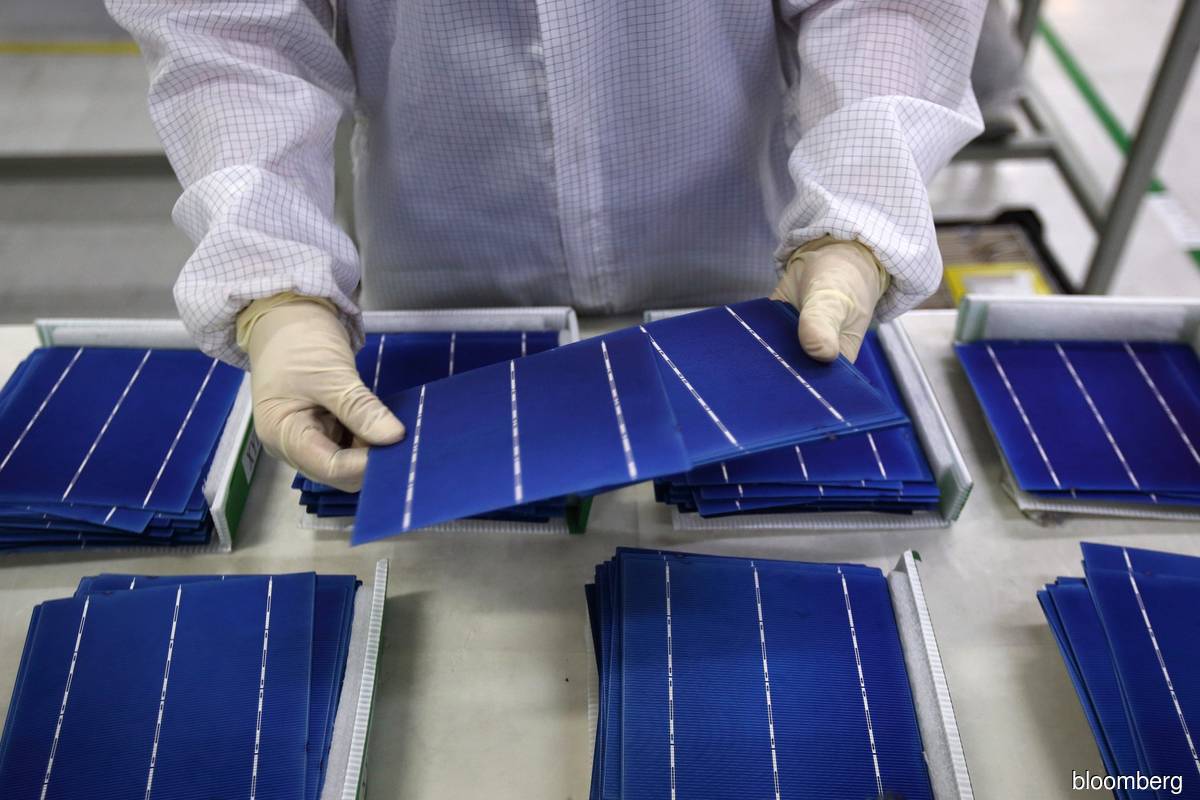 KUALA LUMPUR (June 8): The U.S. solar industry had its lowest quarter of installations since the start of the coronavirus pandemic,  said energy research and consultancy Wood Mackenzie (WoodMac).
In a report on Tuesday (June 7), the firm said that in Q1 2022, price increases and supply chain constraints continued to suppress the solar market as the industry installed 24% less solar capacity than Q1 2021.
WoodMac said the White House's executive action this week to provide a two-year suspension of any new solar tariffs gives businesses certainty to accelerate projects delayed by the Department of Commerce's anti-circumvention investigation.
It said without this action, massive project delays and cancellations would have continued throughout 2022, putting President Biden's climate goals at risk.
Since the case was initiated in March, most solar module manufacturers have halted shipments to the United States, causing an industry-wide module shortage.
These supply constraints are expected to ease as manufacturers ramp up shipments to the U.S. in the coming months, said WoodMac.
The firm quoted Solar Energy Industries Association president and CEO Abigail Ross Hopper as saying the solar industry is facing multiple challenges that are slowing America's clean energy progress, but this week's action from the Biden administration provides a jolt of certainty businesses need to keep projects moving and create jobs.
"President Biden has clearly taken notice of how drags on the industry are hampering grid resiliency.
"By acting decisively, this administration is breathing new life into the clean energy sector, while positioning the U.S. to be a global solar manufacturing leader," she said.
Meanwhile, WoodMac principal analyst Michelle Davis said the White House's executive action brings relief to the US solar industry, which has been steeped in uncertainty regarding the anti-circumvention investigation initiated by the Department of Commerce in late March following a petition filed by Auxin Solar, a domestic module manufacturer.
"Despite this, this announcement is expected to create approximately 2-3 GW of upside potential to Wood Mackenzie's 2022 base case outlook, assuming the global market resumes normal operations" said Davis.
WoodMac said the utility-scale solar market saw the sharpest decline in Q1 2022 and experienced its lowest quarter of installations since 2019 and the lowest number of new projects added to the pipeline since 2017.
It said the commercial solar market saw 28% quarter-over-quarter declines, while the community solar market shrank by 59% quarter-over-quarter.
In contrast, the residential solar market saw record-setting growth in Q1 as customer demand and sales pipelines continue to increase.