This article first appeared in Enterprise, The Edge Malaysia Weekly, on August 5, 2019 - August 11, 2019.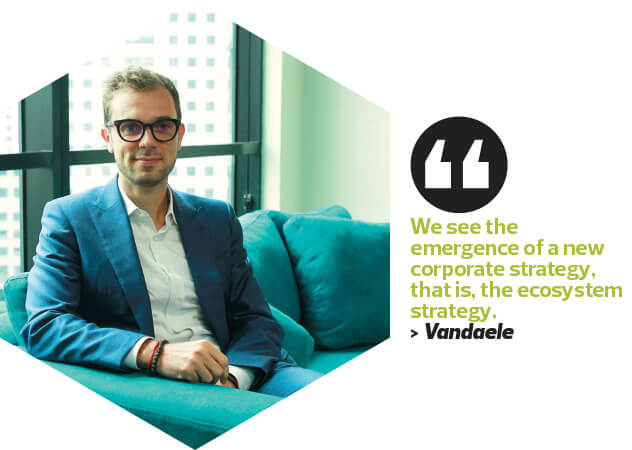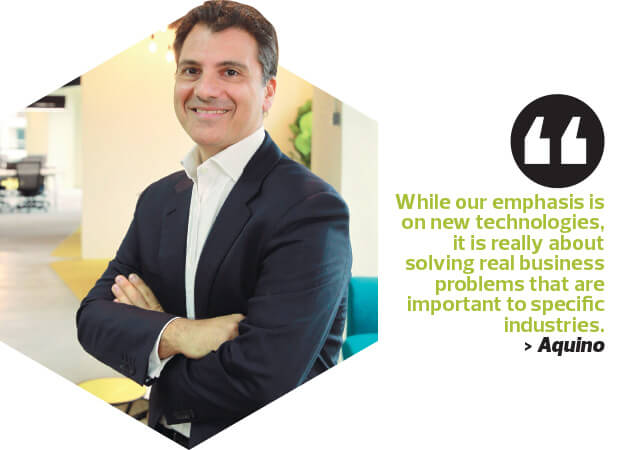 Technology venture capital firm and venture builder FutureLabs Ventures is looking to marry the resources of large corporates with the latest technologies and entrepreneurial mindset of start-ups.
Two of its founders — Mario Aquino and Joachim Vandaele — were in Kuala Lumpur recently to host an innovation workshop entitled "Corporate Venturing: Bringing Disruptive Ideas to Life", as part of Malaysia Tech Week 2019.
Between them, they have successfully built up more than 30 companies, some of which have gone on to become multibillion-dollar concerns. An example is Moody's Analytics, which started as a risk analytics company before being acquired by Moody's Investors Service. Today, its market capitalisation is equal to that of the rating giant itself.
FutureLabs is about marrying start-ups and corporate innovation rather than just focusing on one or the other. "It is about bringing together these two worlds — leveraging the scale of clients and data that large corporates have with the entrepreneurial mindset of start-ups and their understanding of new technologies," says Aquino.
The firm does this in two ways. One, it works with large corporates to co-create new digital ventures that leverage the power and mindset of entrepreneurial talent. "So, they are very agile but have access to corporate clients so that they can grow much faster," he says.
It also works with start-ups to help them become regional and global players. "We tend to work mostly with business-to-business start-ups because of our relationship with corporates that ask us who the best start-ups to work with are, so we can unlock real value from innovation as opposed to what we call 'innovation theatre'," says Aquino.
Vandaele says, "We see the emergence of a new corporate strategy, that is, the ecosystem strategy. The old way of looking at an industry as a discrete set of companies all delivering a common good is changing."
He adds that corporate venture companies and their mandates are changing. "Now, they do not just look at companies to acquire to innovate their core business. These days, they look at venture capital from the perspective of building a company that will be as large as their existing business, like Moody's and Moody's Analytics."
To illustrate what FutureLabs does, Aquino talks about how it is working with Dutch multinational banking and financial services group ING. "It wanted to go beyond banking into trade and logistics," he says.
This sector is going through a major transformation with the introduction of the Internet of Things, blockchain and other technologies. FutureLabs worked with the group to create new companies that use the latest technologies to solve the worst pain points in the shipping industry, leveraging ING's data and client access.
"ING knows more than 200 of the biggest shipping liners globally. We embed the entrepreneurial talent, the venture capitalist mindset and how to build these new companies that actually go beyond the world of ING but can help serve ING's clients — the shipping liners — better," says Aquino.
The company that grew out of this is Reposition.it. "Reposition.it helps address a worldwide problem, that is, 25% of all containers on ships and in harbours are empty. That basically means you are transporting air at sea, which is unnecessary and creates a cost of about 6% across the board for shipping liners, which is significant, considering that the industry is barely profitable," says Vandaele.
Reposition.it created a platform to help the different shipping liners swap container space so that each ship can travel with a full load.
"Shipping liners own their own containers. They ship their goods from one place to another and then the containers return almost empty. There are other shipping liners that want to utilise this container space on the return trip, but they are unable to do so because they do not own the containers. And besides, the shipping liners do not communicate with each other," says Aquino.
Vandaele says there is interest in collaborating, but putting this together would be beyond the capability of any normal start-up. "If you were a start-up doing this in your garage, you may have this bright idea, but how would you create this dynamic? If you picked up the phone and tried to get to Maersk, you may not have the same credibility as, say, FutureLabs and ING together."
Reposition.it is being operated as an individual venture, he adds. "The people running the business are, in a large part, our people. We have a known team of venture builders, experienced founders that we attract and deploy on these projects. Then, we provide them with a network, convening power just described, and the capital down the line if they need to scale. So, we basically de-risk the proposition for a corporate [in this case, ING]."
Aquino points out that trade and logistics is a very exciting space to be in. "In addition to making a difference for the industry, the company is operating at laser-thin margins. So, a 6% increase in margins is major," he says.
But it is not just a financial consideration. Ships plying routes with empty containers are also causing environmental degradation. "By creating an ecosystem that actually swaps these containers so that much fewer go empty, you are actually reducing pollution. And you need an ecosystem type of plan, meaning that you need to convene a significant part of the industry to collaborate. And these are some of the opportunities that we like to think that only a firm such as FutureLabs can do," says Aquino.
As at June, the project had been going on for nine months and it had signed up five or six of the top 10 shipping agents in the world, some of which had only come on board that week itself. "It is happening as we speak," he says.
But this project, although major, is not the firm's only enterprise. Being a venture builder allows it to be involved in multiple start-ups at the same time.
Another venture FutureLabs is working on is a company that specialises in artificial intelligence (AI) called SOPT.ai, says Aquino. "The pain point it is trying to address is forecasting consumer demand, which is becoming very difficult for businesses. And the repercussion is that corporates will need to stock up more inventory because they do not know whether they will be able to sell the product and how much of it they will need.
"So, SOPT.ai applies the latest techniques of AI and time series analysis to reduce significantly the variability of demand forecasting for businesses. We have been able to reduce the variants of demand by 50%, which actually results in real dollars being saved because of less inventory and lower unmet demand."
These savings can be passed on to the end-consumer in terms of lower prices of goods and services, he points out. "So, while our emphasis is on new technologies, it is really about solving real business problems that are important to specific industries," notes Aquino.
He says FutureLabs has a very strong understanding globally of who the best players in advanced analytics and AI are and access to large corporates. "SOPT.ai has real access to data from these corporates that are convened by ING and ourselves. So, their models can be improved to a much greater extent."
This is its unfair advantage, he points out. "The fact is that these models are not just being tested on a particular company or a particular store, but they can have access to data at scale. The raw engine needs to learn and the only way to do so is from data at scale. That is why we try to combine the two — best of breed analytics with data at scale — to leapfrog and create a much bigger impact for companies."
Aquino says the firm is in a unique position here because it "knows all the right people". "Because we know how to work with them, we know their timelines, we know how to position some of the messages so that they have a call to action. In many cases, we know the decision makers and they trust us.
"We do not just have the understanding of new technologies and know the founders of start-ups. We also help bridge communications and trust with large corporates in many ways. It could be from a brand perspective, partnering ING or adding a large corporation. That gives credibility to the start-up."
But FutureLabs does not always wait for a corporate to approach it with an idea. Sometimes, it sees opportunities and value spaces that it thinks will be big in the next 5 to 10 years and starts building something. Then, it rallies corporates to create a consortium around the project.
Aquino says FutureLabs has about 40 people and offices in Southeast Asia and parts of Europe. "But we like to think we are a connected ecosystem. We have groomed more than 400 new and experienced entrepreneurs and chief analytics officers who sit outside of FutureLabs."
Vandaele says, "We have a curated network that we can activate. In ecosystems, you can pretty much pick up the phone and call everybody and meet them overnight. That is not the problem. The problem is having a trusted relationship with them, having worked with them. And that is the trust that we can transpose and pass on to our corporate clients."
In Malaysia, FutureLabs has a partnership with Hong Leong Group's innovation exchange HLX, as well as Malaysia Digital Economy Corporation.