This article first appeared in The Edge Financial Daily, on June 12, 2019.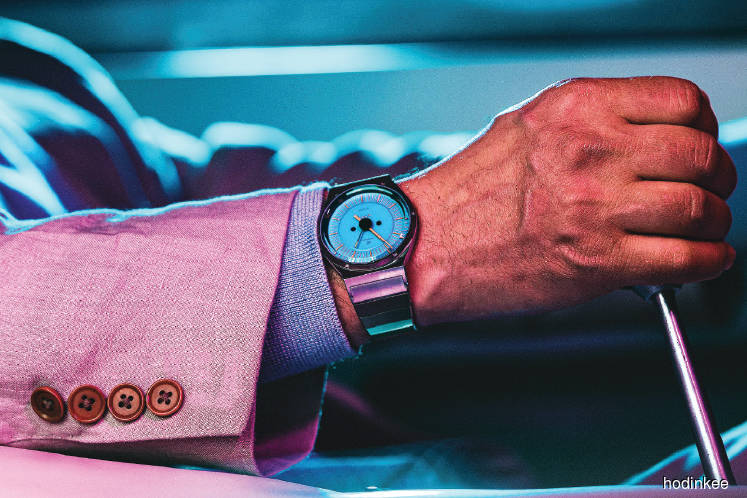 Technically, nothing has changed about the watch and you can see all the details and get our original impressions here. Photos by Hodinkee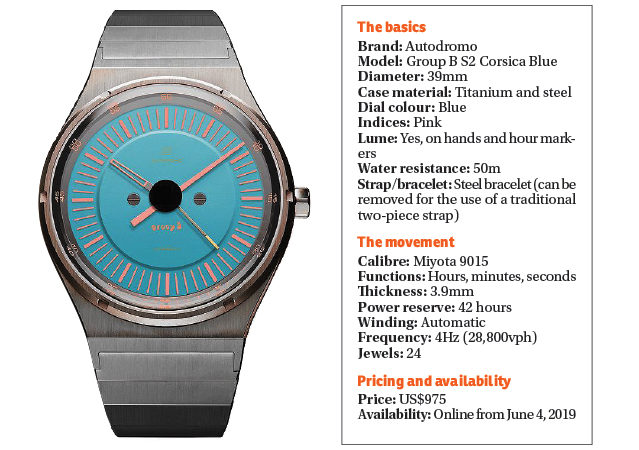 PERHAPS more Miami Vice than Monte Carlo, the latest version of Autodromo's lovely Group B S2 watch features a light blue dial with pastel pink markings. Borrowing inspiration from the isle of Corsica, where many rally stages have been conducted, including during the 1980s era of Group B, the Group B S2 Corsica Blue makes the most of what is essentially a new colourway for the second generation of Autodromo's minimal and interesting Group B design. Technically, nothing has changed about the watch and you can see all the details and get our original impressions right here.
Initial thoughts
Among Autodromo's many offerings, the Group B has been my favourite since it was announced towards the end of 2015. With several colourways and a few limited editions spanning the last four years, I own and very much enjoy an original example with yellow accents on a black dial. The speed, technology and outright danger associated with Group B have always been of interest to me, and the original design is light, easy to wear and entirely distinctive on wrist.
With the Group B Series 2, Autodromo stuck closely to the original formula, but added a steel bracelet that had had me considering an upgrade over the past few months (fingers crossed for a full gold-plated edition). The case, which has a titanium inner segment and a surrounding steel lug frame, remains 39mm wide. The movement is a simple and reliable Miyota 9015 automatic, and like the original models, the S2 is offered only in a no-date format.
With that new bracelet and a summer-ready colour scheme that should look at home next to the pool or deep in the crowd at an upcoming Radwood, the Group B retains its pole position as one of Autodromo's most distinctive and fun models. Available via its website, the US$975 (RM4,056) price tag includes the bracelet and a special aluminium collector case. Push it to the limit. — Bloomberg
Originally published by James Stacey on Hodinkee. Hodinkee is the pre-eminent resource for modern and vintage wristwatch enthusiasts. Through in-depth reviews, live reports and dynamic videos, Hodinkee is bringing watches to a 21st-century audience.