This article first appeared in The Edge Malaysia Weekly, on April 25, 2022 - May 01, 2022.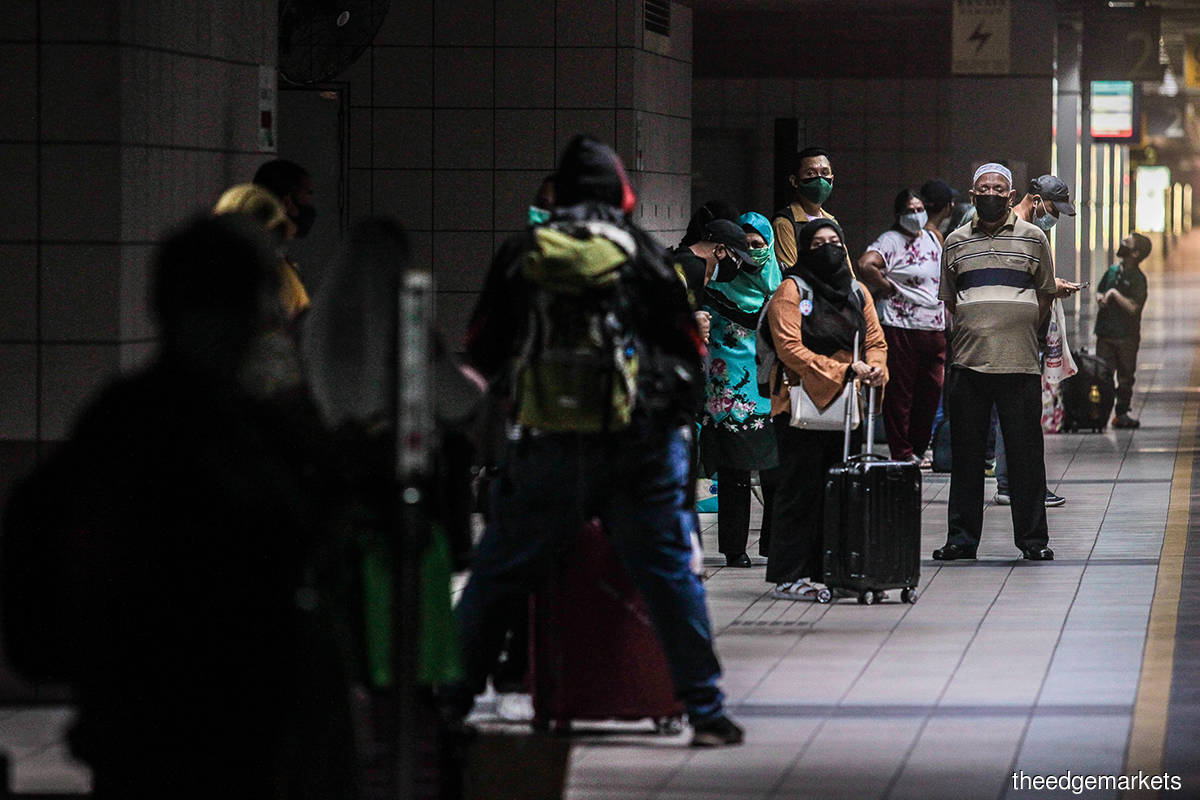 This week marks the last full week of fasting before Hari Raya Aidilfitri, which is expected to fall on May 3 and 4.
After the reopening of borders on April 1, more easing of travel restrictions is expected to be announced. This week, the government is expected to announce the removal of pre-departure and on-­arrival testing of travellers, except for the unvaccinated and partially vaccinated, effective May 1. 
While a slew of economic data will be out globally, it will be a quiet week on the local front without major data releases from the Department of Statistics Malaysia. On tap this week are the labour market survey report and the Producer Price Index for March.
Meanwhile, Bank Negara Malaysia will be disclosing the international reserves data as at April 15 on Monday. This will be followed by the central bank's Monthly Highlights and Statistics for March and its detailed disclosure of international reserves as at end-March, on Friday.
It is a busy week across the Causeway where key data releases include Consumer Price Index, industrial production for March, and unemployment rate for the first quarter, which UOB Global Economics & Markets Research expects to ease to 2.3% from 2.4% in the fourth quarter of last year. 
The final reading of private home price index for the first quarter of 2022 from the Urban Redevelopment Authority, monthly money supply and bank loans data for the month of March are other data of note this week in Singapore.
A few countries will be releasing their first quarter GDP growth numbers, namely South Korea, Taiwan, the US and the eurozone. 
The impact of harsh lockdowns in China to curb the spread of Omicron in the manufacturing sector could be gauged from the manufacturing data set to be released this week. China's official manufacturing, non-manufacturing Purchasing Managers' Index (PMI), and Caixin China manufacturing PMI for the month of April will be out on Saturday, April 30, ahead of Labour Day holidays there.
Apart from Singapore, Australia, France, Italy, Germany and the eurozone will also be releasing inflation data. 
"The inflation update comes as European Central Bank policymakers are increasingly worried about anchoring inflation expectations. Likewise in Australia and Singapore, inflation numbers will be updated with particular focus on the Australia 1Q CPI given recent remarks from the Reserve Bank of Australia with regards to faster inflation and the potential for quicker rate rises," says S&P Global in a note last Friday.
The Bank of Japan will be the sole central bank having a policy meeting this week, with its decision to be announced on Thursday, along with the release of its updated GDP and inflation forecasts, followed by a press conference by governor Haruhiko Kuroda. 
"In a stark divergence from its G7 peers, the BoJ kept its preference for easing in March. With inflation largely stemming from an uncertain supply shock while domestic demand remains weak, we are certain that the BoJ will keep its current easy monetary policy intact for 2022 and will maintain its massive stimulus, possibly at least until FY2023. However, the widening chasm between its policy stance and the rest of the developed world (especially the US Federal Reserve) has sent the yen into multi-year weakness, raising significant concern among policymakers," says UOB Global Economics & Markets Research.
Note that markets in Australia and New Zealand will be closed on Monday for Anzac Day while China will celebrate Labour Day on Sunday — the beginning of its extended Labour Day holidays until May 4. Indonesia will begin a week-long holiday, starting with Labour Day on Sunday followed by Hari Raya Aidilfitri.
Incumbent Emmanuel Macron is expected to clinch another five-year term as the leader of Europe's second largest economy, France, in the second round of polls to be held on April 24. 
In the US, investors will keep their eyes peeled for corporate earnings with more than 1,500 US firms — 181 in the S&P 500 — reporting this week. 
On the home front, companies releasing their latest financials this week may include Fraser & Neave Holdings Bhd, Tasco Bhd and Globetronics Technology Bhd.
Companies holding their annual general meeting include MyNews Holdings Bhd, United Plantations Bhd, Cycle & Carriage Bintang Bhd, Petronas Dagangan Bhd and Petronas Gas Bhd.
Meanwhile, the market will be following news flow on the Serba Dinamik Holdings Bhd saga, especially on the settlement of the compound imposed by the Securities Commission Malaysia (SC) on the company and four officials for submitting false financial statements to Bursa Malaysia. 
The compound, announced on April 13, followed the decision of the Public Prosecutor to accept the representation made to the Attorney-General's Chambers by Serba Dinamik and the individuals involved regarding charges pending in court. 
Last week, the beleaguered oil and gas services provider issued statements questioning the regulator's motive to press charges against Serba Dinamik and alleged its staff was threatened by the SC, among other things. 
In the courts, a decision on Datin Seri Rosmah Mansor's application to recuse High Court judge Mohamed Zaini Mazlan from presiding over her second trial involving 17 counts of money laundering and income tax offences to a sum of RM7.1 million will be known this week. 
The case between Mass Rapid Transit Corp Sdn Bhd and Accolade Land Sdn Bhd commences on Monday. It was reported that Accolade is claiming damages in the sum of RM303.53 million with interest and costs from MRT Corp for allegedly breaching a land acquisition contract.
On Thursday, the hearing of the appeal of DBKL and Malton Bhd's subsidiary at the Federal Court to develop Taman Rimba Kiara continues.