This article first appeared in The Edge Financial Daily, on February 7, 2020.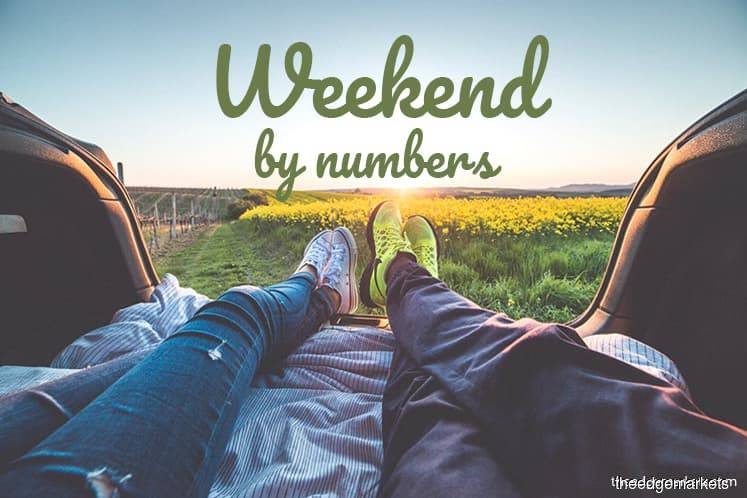 Your quick guide to rest and relaxation.
3 Musical marvels
FREEDOM
To celebrate an iconic superstar whose music has left an incredible impact on the world, Melissa Indot is leading FREEDOM: A Tribute to George Michael. An amazing human, who led a colourful life and created memorable songs that tell incredible stories, George Michael had really shaken up the industry. Listen to Indot sing his tunes from Wham! all the way to the more recent hits today and tomorrow at 10pm. Tickets are RM10 per pax for diners. Alexis Bistro Ampang, Great Eastern Mall, 303 Jalan Ampang, Kuala Lumpur. For more information visit alexis.com.my.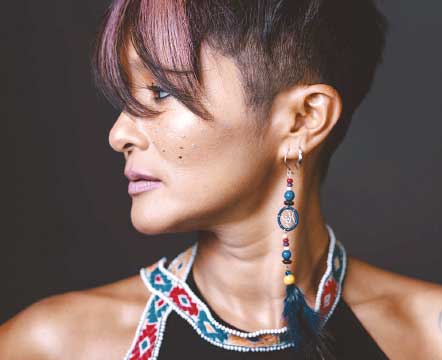 Cirque de la Symphonie
The renowned Cirque de la Symphonie joins the Malaysian Philharmonic Orchestra (MPO) for a performance full of dazzling wonderment, combining music and movement. As conductor Gene Chang leads the orchestra, watch acrobats, strongmen, contortionists, jugglers and — for the first time ever — a live violin aerialist perform daring routines. Watch these gravity-defying performers choreographed to classical masterpieces tomorrow at 8.30pm and on Sunday at 3pm. Tickets are RM198, RM254 and RM358, or suite seats for RM572.80 and RM644. MPO, Jalan Ampang, Kuala Lumpur City Centre, Kuala Lumpur. For more information visit mpo.com.my.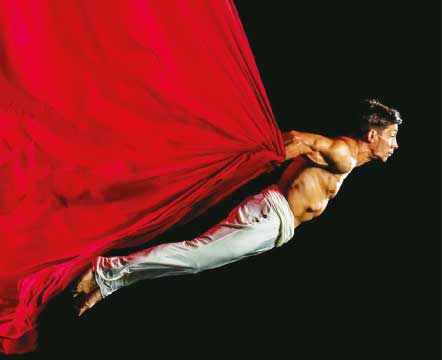 The Shanghai Sisters with WVC Jazz
After promoting their album all over the world, The Shanghai Sisters are back with their talented men-in-black, WVC Jazz. Dazzling you with their new repertoire, the sisters with have you captivated by their vivacious perfomance and incredible songbook. Jazzing up the Bobo KL stage today and tomorrow at 9.30pm. Tickets are RM80 or RM65 for Bobo diners. Bobo KL, 65-1, Jalan Bangkung, Bangsar, Kuala Lumpur. For tickets call (03) 2092 5002 or visit bobokl.com.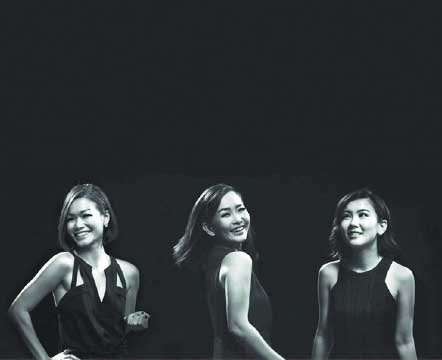 1 meet-and-greet
Carol Jones
Are you a fan of The Boy With Blue Trousers or The Concubine's Child? Then here is your chance to meet the author herself, Carol Jones. This Australia-born author began as an English and drama teacher in secondary schools before working as an editor of children's magazines. She started her journey as an author in 1999, and has published many young adult novels and children's fiction since. Meet Jones and Sharon Bakar for a discussion on her work and to get your copy signed. Tomorrow, the meet-and-greet will be at the Popular flagship bookstore in IPC Shopping Centre from 2pm to 4pm. On Sunday, you can meet the author from 1pm to 2pm at MPH, Mid Valley, or from 4pm to 5pm at Kinokuniya KLCC. For more information visit caroljonesauthor.com.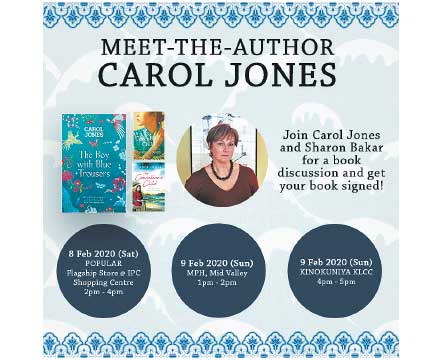 2 exciting exhibitions
Chinese New Year Art Attack 2020
In conjunction with the festive season curator Terrie Liew is presenting an exhibition at Lightcraft Gallery Kuala Lumpur. Chinese New Year Art Attack 2020 includes 26 artists whose works give insight into their artistic journey, with a sense of nostalgia and celebration. The 60 artworks on display are up until Feb 15 from 10am to 7pm. Check out these beautiful works and enjoy the expressive details and colours of yesteryear. Lightcraft Gallery KL, 98, Jalan Sungai Besi, Chan Sow Lin, Kuala Lumpur. For more information call (011) 6306 1718.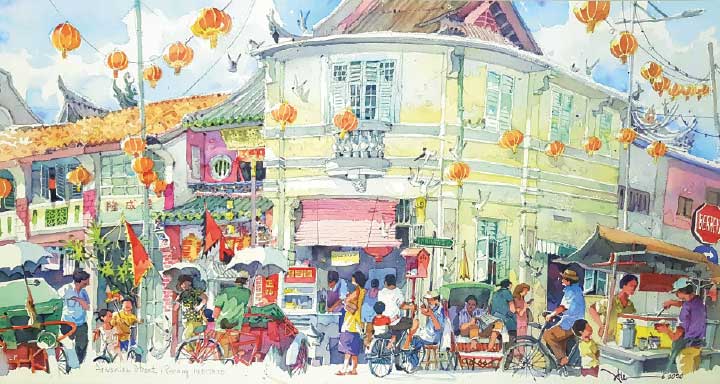 At The End of The Day Even Art Is Not Important
Get your creative juices flowing by visiting Ahmad Fuad Osman's lastest exhibition At The End of The Day Even Art Is Not Important at the National Art Gallery. Exploring art and retelling the idea that it is not an object but a tool that can be used to discuss important topics in the world, Ahmad's works step out of the world of the ordinary. Redefine how you see art and how it can be the key to change and discussion. Showing until Feb 28 from 10am to 6pm. Admission is free. Gallery 2A, National Art Gallery, No 2, Jalan Temerloh, Off Jalan Tun Razak, Kuala Lumpur. For more information visit their Facebook page @NationalArtGalleryMalaysia.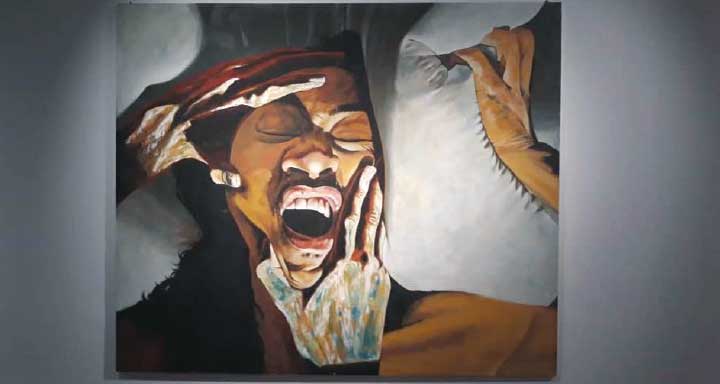 4 Wonderful workshops
Basic Pointed Pen Calligraphy Workshop
Here is your chance to learn a new artful skill. This introductory class tomorrow is perfect for beginners to understand how a calligraphy pen is held and individual brush strokes. You will receive a workshop kit which includes one Speedball oblique pen holder, two pointed pen nibs, one jar of sumi ink, one jar of walnut ink, 5ml gouache ink, Meitallics metallic ink sampler, worksheets with alphabet guides and practice sheets. You will also get light snacks and drinks. This class, from 1pm to 6pm, is RM320. KLigraphy Studio, 455, Jalan 17/13, Seksyen 17, Petaling Jaya. For more information visit kligraphy.com.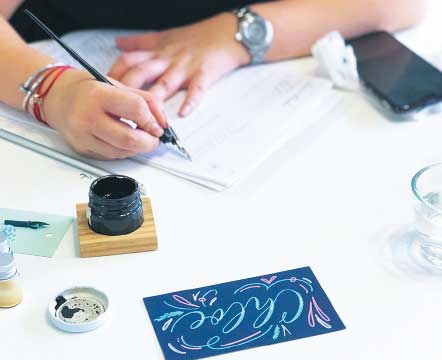 Woodworking 101
Want to learn the basics of woodworking? Join this woodworking 101 class where you can learn how to take on hands-on projects with confidence. Each session will look at different areas of woodworking and you will get experience in how to handle handheld power tools as well as tools such as table saws, lathes, planers and drill presses. Learn all the fundamentals today from 7pm to 9pm. If you miss this one, fret not, as there will be a class every Friday. Each session is RM250. Me.Reka, Lot 1C, Level G1 (A4 Entrance) Publika Shopping Gallery, Solaris Dutamas, Kuala Lumpur. For more information visit mereka.my.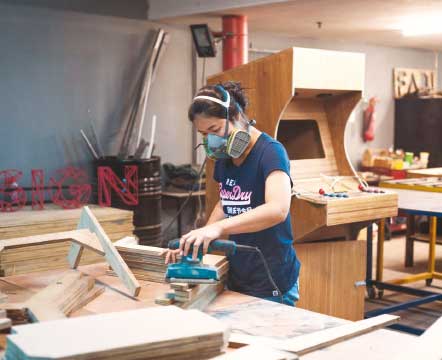 Intermediate Copperplate Calligraphy
Are you a more experienced calligrapher, but would like to hone your skill and learn new tricks? Try this intermediate copperplate calligraphy class on Sunday from 2pm to 6pm. Bring along your favourite equipment to learn majuscule construction study by strokes formulas, minuscule and majuscule flouring principle and formulas, as well as variations of copperplate ligature and spacing. Participants will also take home two Hunt 101 nibs, notes of the topics covered and a set of coloured paper for the final artwork. Your experienced instructor, Syuhada Jaafar, will walk you through this session. The class is RM240. Stickeriffic, F-85-3.1, Level 3, PJ Live Arts, 72A, Jalan Universiti, Jaya One, Petaling Jaya. For more information email [email protected] or visit stickerrificstore.com.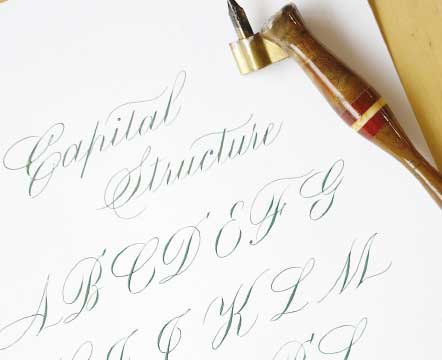 Acrylic Painting Workshop
Join this fun acrylic painting workshop where you will get the chance to learn how to paint wine glasses. Painting a transparent item is a skill that you will soon master. This class happens tomorrow from 7pm to 10pm. Classes are RM100 per person or RM180 per couple. Seapark, Petaling Jaya. For more information visit their Facebook page @theweekendworkshop or message (011) 2177 6974.