This article first appeared in The Edge Financial Daily, on August 9, 2019.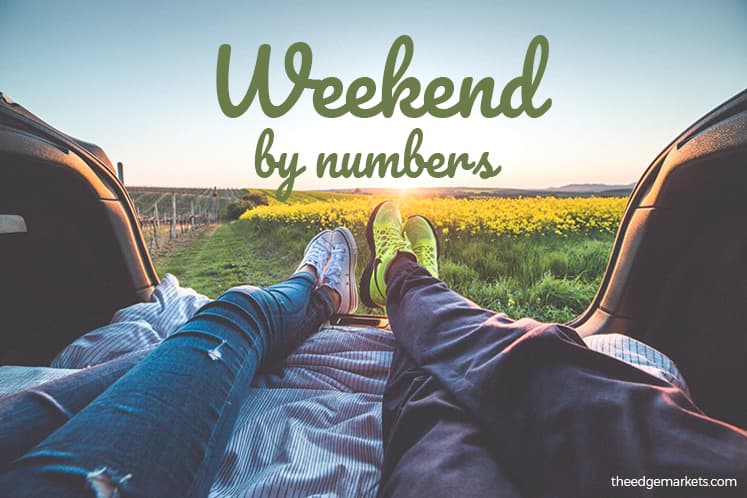 2 Intriguing Performances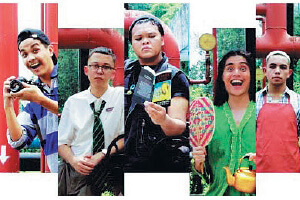 T4YP Final Showcase
Featuring two plays in one, this performance starts off with a dramatic rendition of Kuo Pao Kun's classic The Silly Little Girl and the Funny Old Tree. Conveyed to the audience by Theatre for Young People (T4YP), it promises a dynamic and theoretical take on the story. The production is followed by a second play, The River of Life, which is inspired by the humble beginnings of Kuala Lumpur. Based on memorable legends and folk tales brought by ancestors, the play explores how Kuala Lumpur became our home. The show runs at 8.30pm on Aug 9 and 10, and 3pm on Aug 11. It will be held at the Kuala Lumpur Performing Arts Centre, Sentul Park, Jalan Strachan, off Jalan Sultan Azlan Shah, Kuala Lumpur. Tickets are RM40. For more information, contact the box office at (03) 4047 9000 or go online at klpac.org.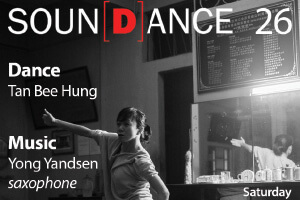 Soundance 26
Back with its monthly series, Soundance combines music and dance in an improvisational setting. Promoting various genres of dance and music, it motivates performers to experiment with different styles and sounds. This version features Tan Bee Hung, an improviser and musician, and Yong Yandsen on the saxophone. The show will be held at RAW Art Space, No 8, 4th floor, Jalan Panggong, Kuala Lumpur on Aug 10 at 8.30pm. Admission is by a suggested donation of RM20, while donations by students with identity cards are RM15 each. For more information, head to rawartspacekl.wixsite.com.
3 Fulfilling Music Concerts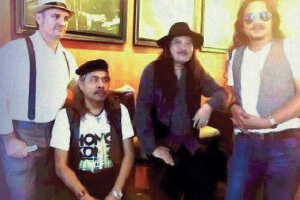 Al Terry & The Purple Haze
Led by Australian frontman Al Terry, Malaysian blues legends The Purple Haze comprises ZZi Blues on lead guitar, Shaik Karim on drums and Shah Shariff on bass. Al Terry blends swinging West Coast jump blues and rock and roll into an upbeat and toe-tapping experience. Complementing his passionate vocals and skill on the harmonica are the soulful tunes of The Purple Haze. This concert will be held on Aug 11 from 8pm to 10pm at No Black Tie, 17, Jalan Mesui, off Jalan Nagasari, Bukit Bintang, Kuala Lumpur. Ticket prices are RM53, and RM174.80 with dinner. Log on to noblacktie.com.my for booking and more.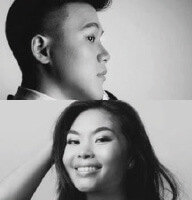 Izen Kong & Nikki Palikat
Theatre singer Nikki Palikat returns to Bobo after performing on the Kuala Lumpur musical stage, teaming up with fellow musician Izen Kong for an evening of enchanting duets and solos from different genres. Accompanied by Nish Tham on piano, this night of serenading is not to be missed. The performance, hosted by Bobo KL, 65-1, Jalan Bangkung, Bangsar, Kuala Lumpur, will be held on Aug 9 and 10 at 9.30pm. Tickets are RM60, or RM45 for Bobo diners. Call (03) 2092 5002 for details.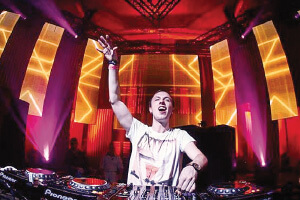 Andrew Rayel: Find Your Harmony
As the title of the concert suggests, Andrew Rayel takes us on a journey to discover life in harmony: balanced and perfectly aligned. Rayel connects people from all over the world to experience life as it should be through the medium of music. It will also feature performances by Space Corps, Chukiess & Whackboi and Boris Foong. This wholesome production will be held on Aug 10 at KL Live at Life Centre, 20, Jalan Sultan Ismail, Kuala Lumpur. Ticket prices are RM120 for general admission and RM180 for VIP tickets. For more information, go to events.pouchnation.com.
1 fun event for kids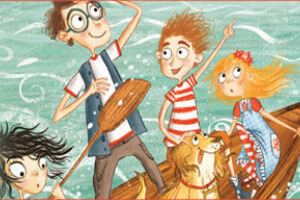 Involve your kids in this mystery-filled event which begins with Enid Blyton's adventure tale entitled The Famous Five: Five on Treasure Island. An interesting addition to the storytelling is a "detective" activity, allowing children to see what it is like to be involved in a case, incorporating all their senses and thinking skills. This exciting event will be held at The Story Book, E-1-13, Plaza Arkadia, Desa Parkcity, Kuala Lumpur on Aug 10 from 5pm to 6pm. Tickets are RM20 for children and RM10 for adults. To find out more, call (011) 6224 7101 or (03) 6411 3817.
2 Rib-tickling Comedy Events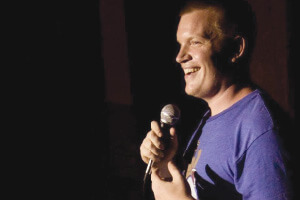 Stevo Joslin
Having performed in 12 countries (and counting), Stevo Joslin has made his way to the Malaysian stage. Based in Bangkok, this American comedian will have you laughing out loud the moment he steps on the stage, with his entertaining stories about travels and life in general. His television appearances include America's House Hunters International on HGTV and Ireland's Hector O Siberia go Saigon on TG4. He is the co-founder of Comedy in Cambodia which has renovated the stand-up comedy scene in Cambodia. This jocular affair will be showcased at Crackhouse Comedy Club Kuala Lumpur, 1st Floor, 24A, Lorong Rahim Kajai, 14 Taman Tun Dr Ismail, Kuala Lumpur. It will be held at 9pm on Aug 9 and 10. Tickets are RM50 online and RM60 at the door. For details, visit stevocrackingjoslin.peatix.com.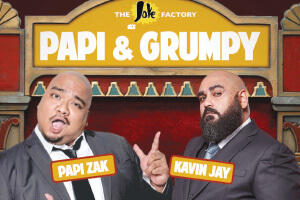 Papi & Grumpy
This Joke Factory event is double-headed by Malaysia's favourite comedians — our "biggest" jokester Papi Zak and resident grumpy comedian Kavin Jay. Papi Zak has been doing stand-up for over 12 years and keeps bringing more of his wit and quirky humour to spotlight the ridiculousness of daily life. With his chill mood and genuity, he complements Kavin Jay perfectly. Besides appearing on Netflix with his show Everybody Calm Down!, he has performed on international stages, attracting audiences with his unique style and crowd-pleasing jokes. Come and join them at The Joke Factory, Publika, 27, Level G3, Block C5, Jalan Dutamas 1, Solaris Dutamas, Kuala Lumpur. It starts at 8.30pm on Aug 9 and 10. Admission is free. For enquiries, call (013) 5231491 or check out thejokefactory.com.my.
2 ways to get artistic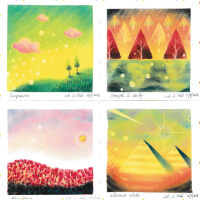 Pastel Nagomi Art
This painting class will allow you to express yourself with beautiful pastel watercolouring techniques to create heart-warming art. The Japanese word "Nagomi"means harmony, so join this class after a hectic week to calm your body and soul. It will be held at White Smith Art Studio, 3A & 3B, Jalan BK5B/3, Bandar Kinrara 5, Puchong, Kuala Lumpur on Aug 10 and 11 at 11am to noon. The price is RM150. Details at myweekendplan.com.my.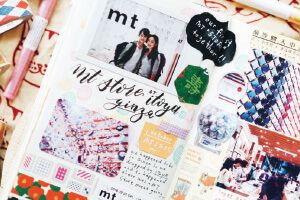 Photo Journaling with MT x instax by Szetoo Weiwen
Journaling to some people is a way of life, part of their daily routine. It helps people form memories and share experiences with the people they meet in life. There are many forms of this art such as writing, painting and scrapbooking, but this class will focus on journaling with photographs. If you feel like changing up your lifestyle or just trying it out for fun, this is the class for you! You will even get a get a goodie bag worth RM70 to practise your new skills. The class will be located at Kinokuniya, Lot 406-408 & 429-430 Level 4 in Suria KLCC, Kuala Lumpur, held on Aug 11 from 3pm to 5pm. The price is RM130 per person. For details, go to mttape.com.sg.