This article first appeared in The Edge Financial Daily, on February 14, 2020.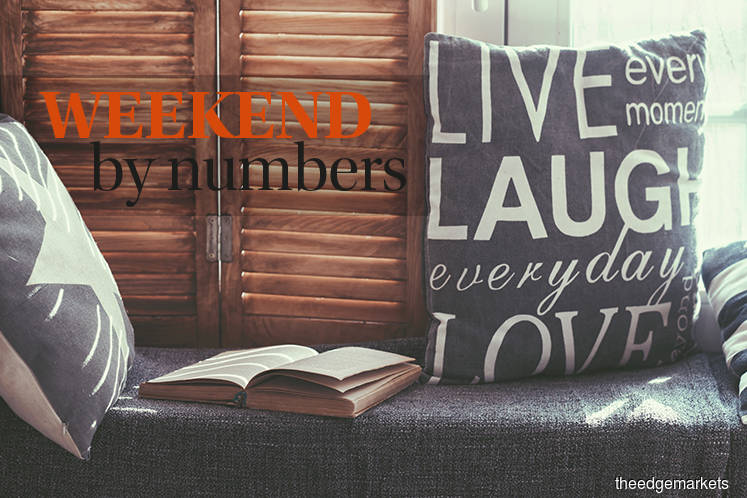 5 ways to celebrate valentine's day
I Love you 3000
Celebrate an evening of romance with Lily Jannah & Bluemen's I Love you 3000 performance. While the Bluemen features Afiq on piano, Haniff on bass and AKZ on drums, Lily Jannah is no stranger to the Alexis stage. Known for her seductive vocals, Jannah performs originals as well as covers that always have her own twist. I Love You 3000 kicks off at 8.30pm tonight for RM65 per person. If you miss this show, check out  Lily Jannah & Bluemen tomorrow night at 10pm. Alexis Bistro Ampang, Great Eastern Mall, 303 Jalan Ampang, Kuala Lumpur. For more information visit alexis.com.my.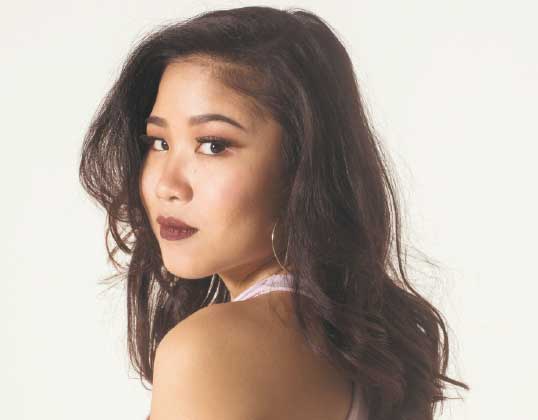 Travel For Love
If you are looking to have a cozy cuddle at home, catch this new television series on TLC (Astro Channel 707) called Travel For Love. In this series, seven social influencers are taken out of the comfort of their home country to a foreign destination. Experiencing a series of "firsts" while getting used to a new city and culture, they will partake in a range of blind dates. Premiering tonight at 9.25pm, viewers have 10 episodes to look forward to, all of which are 30 minutes each. For more information visit astro.com.my.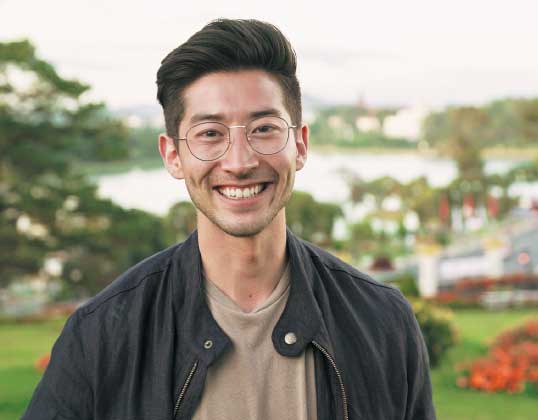 Made with love
Treat your loved one to a delicious meal at Zuan Yuan Chinese Restaurant this Valentine's Day. For today, executive Chinese chef Tommy Choong Chan Hoo has prepared two different six-course meals available for lunch or dinner. Set A includes ice plant salad, crispy salmon skin with Japanese Goma dressing; double-boiled dried conch soup with American ginseng; grilled lamb cutlets with rosemary and chef's signature sauce; stir-fried prawns and scallop stuffed with kale; braised wild rice with baby abalone; and chocolate raspberry cake. Set B has ice plant salad with crispy soft shell crab and a wasabi dressing; double-boiled fish bone soup with baby cabbage and wonton; roasted rainbow chicken roll with honey peppered sauce; braised baby abalone and sea cucumber with garden greens; wok-fried live Boston lobster with noodles in ginger and egg sauce "Hong Kong style"; and chocolate raspberry cake. The menu is RM360 and RM560 respectively with a minimum order for two people. For reservations call (03) 7681 1159 or email [email protected].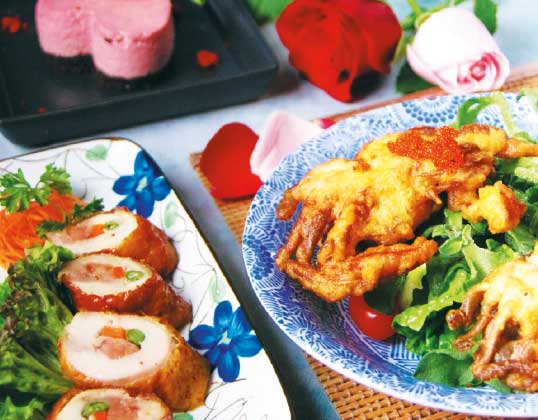 Valentine's Day Love Market
This wonderful Valentine's Day market includes all kinds of homegrown stores as well as workshops. Enjoy the vibrant atmosphere and romantic tunes being played for an afternoon of relaxed fun. Whether it is activities or retail therapy, this market will have you entertained. Happening from tomorrow until Sunday from 11am to 6pm. Organised by Makers & Co, it is being held at The Link KL, Jalan Tun Razak, Taman U Thant, Kuala Lumpur. For more information visit their Facebook, @MakersandcoMarket or email [email protected].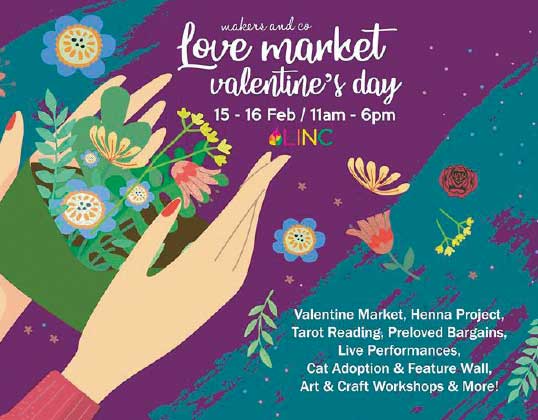 Moët & Chandon
Treat your Valentine to something extra special, with flowers and champagne. Moët & Chandon is collaborating with BloomThis to give you just the thing for an extra special gift. There are eight beautifully curated arrangements paired with a bottle of Moët & Chandon champagne for you to choose from, ranging from RM247 to RM319. To purchase visit bloomthis.co. Also to mark the season,  the champagne brand has also released limited-edition bottles of  Moët & Chandon Signature Rosé Impérial and Brut Signature. Available at participating retailers, you can choose from the rose-gold or gold version. For more information visit their Facebook page, @MoetMy.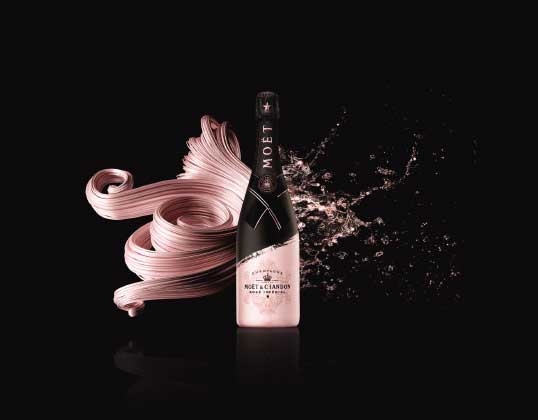 3 classes for the curious
Starting a bullet journal workshop
Have you ever wanted to try bullet journalling (bujo)? Let Audrey of Artsunami guide you in this workshop, where you will get to learn the tricks and tips to make your bujo work for you. You will be taught how to set up your bujo, colour coding, dutch doors, washi tape and section dividers, simplifying with stickers, sticky notes, threading, flip out key and optimising your index. This idea is perfect for those looking for a way to streamline their planning. Bring along your own stationery and book (the Leuchtterm, Muji and Midori notebooks are recommended). You will take home a set of Artsunami bujo stickers, one Midliner Double Sided highlighter and a booklet summarising what you learnt. The class takes place on Sunday from 2pm to 5.30pm for RM150. For more information visit stickerrificstore.com.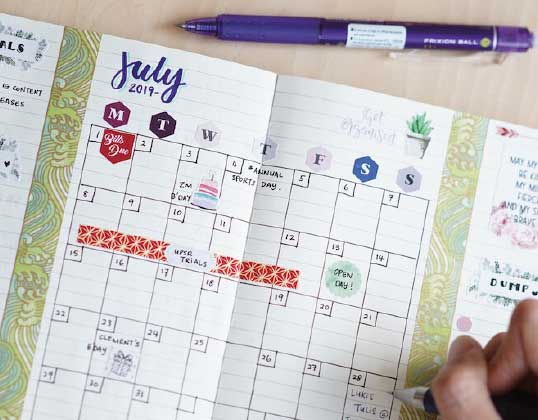 Mermaid Geode cake decoration workshop
This cake decoration class is open to all levels, and it will prepare you to create a Mermaid Geode masterpiece. Specifically you will learn how to prepare Swiss meringue buttercream, how to layer your buttercream, how to stake your cake, crumb coating, cake frosting, watercolour cake effect, ombre effect, pipping skills, and how to make a realistic looking geode. This class is happening tomorrow at 11am for RM350. All ingredients and baking tools will be provided as well as recipes. Take home your own work of art after the session. The Weekend Workshop, No 9, Jalan 21/12, Sea Park, Petaling Jaya. For more information visit their Facebook page @theweekendworkshop.tww or call (011) 2177 6974.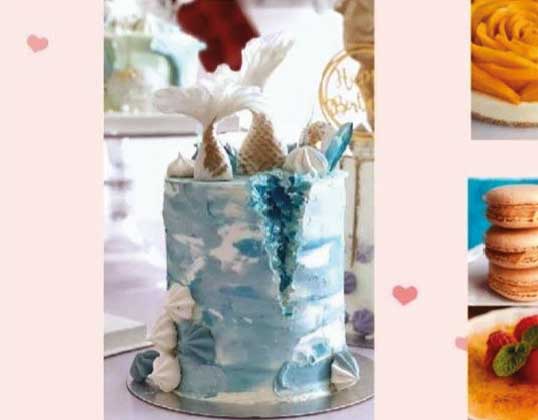 Yoga and meditation
Attend this rejuvinating yoga and meditation session organised by Arogya Holistic Care. Find your inner peace and stretch out your body and mind. Yoga is a great way to centre yourself in the green space of klpac. Happening tomorrow at 8am, this session is free of charge. klpac, Sentul Park, Jalan Strachan, Kuala Lumpur. For more information visit klpac.org or visit the Facebook page, @ArogyaHolisticCare.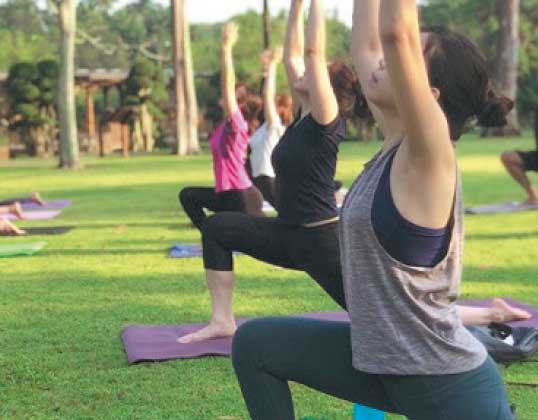 2 staged performances
Berlioz: Obsession
Conductor Kees Bakels leads the Malaysian Philharmonic Orchestra through music by the inspirational composed Hextor Berlioz, whose music tell stories of passion. Joining the orchestra is mezzo-soprano singer Fleur Barron, who will sing Arias from Les Troyens and La Danation de Faust. Taking place tomorrow night at 8.30pm and on Sunday at 3pm, this show is not to be missed. Tickets are RM94, RM122, RM150 and RM188 at Petronas Philharmonic Hall, Jalan Ampang, Kuala Lumpur City Centre, Kuala Lumpur. For more information visit mpo.com.my.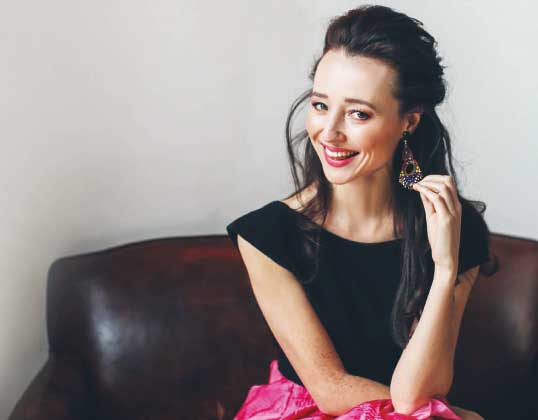 Fresher Thoughts
Watch one of the most popular comedic voices take the Malaysian stage. Kunal Kamra presents his show Fresher Thoughts, a comedy show in Hindi. Known for his fearless social media presence and blunt opinions, Kamra has created quite a following by selling 40,000 tickets across four continents and amassing 60 million views on his YouTube channel. Performing on Sunday night at 8pm, tickets for this show is from RM68 to RM188. PJLA, Level 1 Block E The Square @ Jaya One, 72A, Jalan Universiti, Petaling Jaya. For more information visit wearelol.asia.