This article first appeared in The Edge Financial Daily, on November 15, 2019.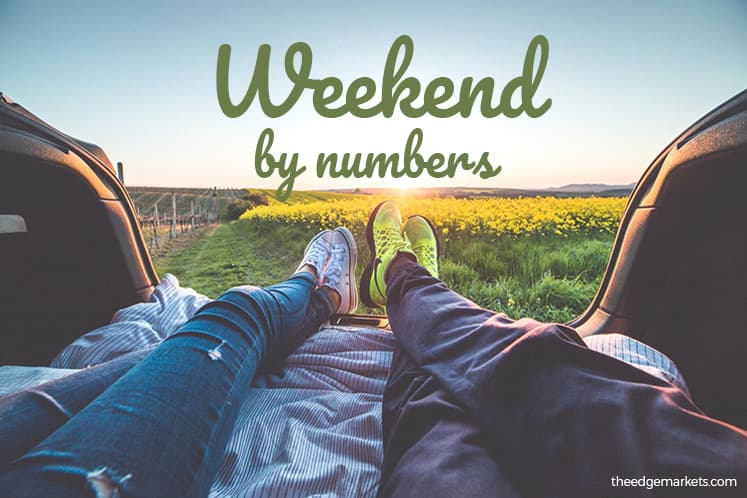 3 music moments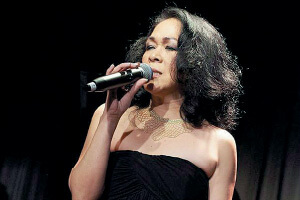 Junji Delfino
Returning to the Bobo KL stage with her sultry jazz, Junji Delfino brings a stage presence like no other. Performing today and tomorrow, she will have one music veteran on the piano joining her each night — Michael Veerapen and Sharon Chong resepectively. Both shows start at 9.30pm. Tickets are RM60 or RM45 for Bobo diners. Bobo KL, 65-1, Jalan Bangkung, Bangsar, Kuala Lumpur. For more information visit thelilir Facebook page, @BoboKualaLumpur.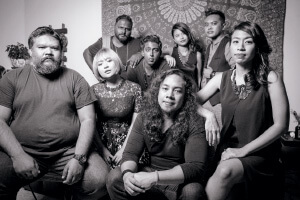 Nadir
Nadir works towards creating unique music that creates an emotional journey and crowd pleasing energy. With the aim of celebrating differences and embracing our roots, the band has a range of cultural influences. Nadir combines carnatic vocals, rock riffs, sita melodies, upbeat percussion, the jazzy feel of a saxophone, and more to create a uniquely Malaysian experience. Most recently the band toured Cambodia, performing for incredible crowds at The Cambodian Water Festival in Phnom Penh and collaborated with Laura Mam, a Cambodian superstar, for a single that will be released this year. The performance will be on today and tomorrow at 10pm. Venue: Alexis Bistro Ampang, Great Eastern Mall, 303 Jalan Ampang, Kuala Lumpur. For more information visit alexis.com.my or call (03) 4260 2288.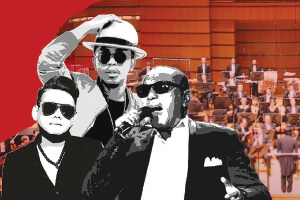 Rock Tri-O
Enjoy the legendary music of the Rock Tri-O, which includes the Malaysian Philharmonic Orchestra, as well as the vocals of Datuk Hattan, Azlan Typewriter and Hazama. Conductor Ahmad Muriz Che Rose will be guiding the evenings through iconic rock hits such as Gerhana, Biso Bonar, Tiada Lagi Kidungmu, Stairway to Heaven and much more. Performance will be on tomorrow and on Sunday at 8.30pm. Tickets are RM99, RM139, RM199 and RM299. Venue: Dewan Filharmonik Petronas, Petronas Twin Towers, Kuala Lumpur. For tickets visit mpo.com.my.
1 shopping event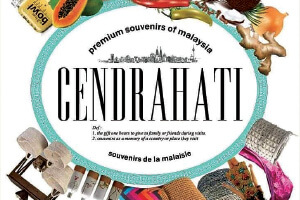 Cendrahati
For a chance to explore the local handicraft and artisinal items our country has to offer, head to Publika for Cendrahati. This event has premium items and souvenirs from all over Malaysia, from lifestyle to food. From today to Sunday, from 10am to 10pm, this is your opportunity to get started on your Christmas shopping for your family and friends. Venue: Publika, Solaris Dutamas, Kuala Lumpur. For more information visit their Facebook page, @PublikaGallery.
3 must-see art exhibitions
Gallery Weekend KL
As the fourth edition of this cultural event, Gallery Weekend Kuala Lumpur (GWKL) 2019 will include 30 participants from commercial galleries and institutions, and will also include cultural events such as luminary talks. The first of the features — The Craft: Borneo and Beyond — will be held tomorrow from 11am to 1pm, at the Heritage of Malaysia Trust in Jalan Stonor. This talk includes textile curator, collector, designer and architect Edric Ong and Lindy Joubert, vice-president of the World Craft Council Asia-Pacific Region — South Pacific. Understanding Exhibition takes place on the say day from 3pm to 5pm at the Islamic Arts Museum Malaysia, with speakers Marika Sardar, curator of Aga Khan Museum; Karin Oen, NTU deputy director of programming; and Zahra Khan, the curator of the first Pakistan Pavilion at the Venice Biennial. The last feature, National Art Gallery, takes place on Sunday from 3pm to 5pm. The speakers conducting this discussion on curating and creating are Dr Adele Tan, curator of the National Gallery Singapore; Biung Ismahasan, indigenous art curator and artist; and Malaysia's beloved artist Ahmad Fuad Osman. For more information visit gw-kl.com.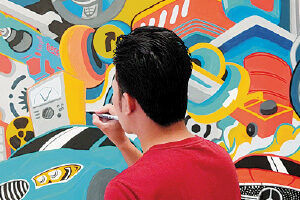 Nippon Paint — Colours of Life
Part of the Urbanscapes line-up is Nippon Paint's Colours of Life project which is a collaboration with different artists to create according to four themes — Precious Tale, Gentle Whisper, Pop Life and Raw Beauty. These works will be on display until Nov 24 from 11am to 10pm. These works are located all over the city. Over in Medan Pasar artists Suzy Sulaiman and Daiya Aida created an interactive playpark. In Jalan Tun HS Lee, artist Nassuha has a mural interpretation of three different scenes. In the newly refurbished Kwai Chai Hong @ Lorong Panggung, the artist collective Condimentstrings presents B-Loom, an installation that looks like blooming flowers, created with string art. Last but not least, artists Fritilldea and Haziq Azri have created a wall-to-floor light mural in Lorong Bandar 13. For more information visit urbanscapes.com.my.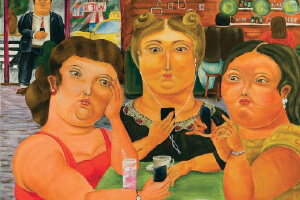 Eve
Curated by Stephen Menon for Art Voice Collective, Eve is an exhibition that features 11 female artists who have very distinct artistic styles. The artists include Marisa Ng, Nor Rasidah Dihai, Visithra Manikam, Mary Ann, Shailly Gupta, Sharini Yogi, Shalini Maniam, Tamaka, Poojitha Menon, Negar Sajadifar and Lynne Foster. Running until Nov 28, this exhibition allows the artists to explore their own themes and styles. Venue: KL City Art Gallery, Wisma YPR, Seputeh, Kuala Lumpur. For more information email [email protected] or call (012) 2661679.
3 creative workshops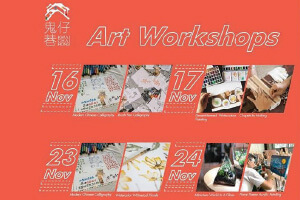 Workshops by Kwai Chai Hong
In conjunction with Urbanscapes 2019, the people behind Kwai Chai Hong are putting together fun filled workshops for your entertainment. Tomorrow there is a modern Chinese calligraphy class by Tatalee Ong from 10am to 2pm for RM150. Or from 2.30pm to 6.30pm, join the brush pen calligraphy lesson by Kelly Lee for the same price. On Sunday is a dessert themed watercolour painting workshop by Silver Yang from 10am to 1pm for RM150. There is also a chopsticks-making session run by Kenseh Wong from 2pm to 4pm for RM90. To reserve your spot for one of these fun workshops head to urbanscapes.com.my.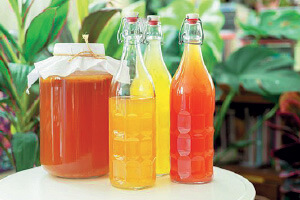 Kombucha workshop
Join producer Gillian in learning how to make your own batch of kombucha. Find out the subtle nuances in crafting this bubbly treat. Get a hands-on and step-by-step walk through this process, so you can experiment with flavours and enjoy all the probiotics. At the end of the workshop you will understand the health benefits of kombucha, the fermentation and brewing techniques, and first and second fermentation flavouring. You will go home with presentation material, a kombucha kit and a complimentary Boocha Kombucha. Just for RM160, this workshop tomorrow is from 10am to noon. Venue: The Hive TTDI, No 4A, Level 1, Jalan Tun Mohd Fuad 1, TTDI, Kuala Lumpur. For more information visit thehivebulkfoods.com.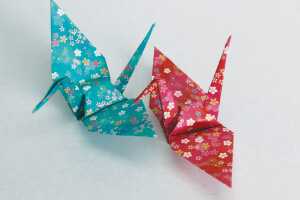 3D origami lecture and workshop
The Agency for Cultural Affairs of Japan, Origami Academy in Malaysia and The Japan Foundation, Kuala Lumpur will organise a 3D Origami Lecture and workshop tomorrow. Lead by Professor Mitani Jun, who comes to Malaysia as a Japanese cultural envoy, the course combines intricate paper folding techniques to create 3D designs that go beyond ordinary origami. Try your hand at it from 3pm to 5pm. Venue: Level 9, Design Studio 1, Sunway University, Subang Jaya. For more information or for tickets visit jfkl.org.my.